The College of Education (COE) is one of six colleges that make up the University. Within COE, education programs are offered in each of the five departments, directly or indirectly involved in public education. The five departments of the COE are: (1) Counseling, (2) Curriculum and Instruction, (3) Educational Leadership, (4) Language, Literacy, and Special Populations, and (5) Library Science.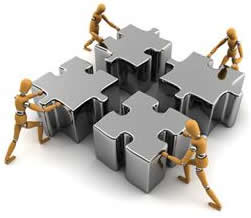 Programs in the COE offer undergraduate, post-baccalaureate, certificate, masters, and doctorate programs. Programs may be reviewed by the Texas Higher Education Coordinating Board (THECB), University of Collegiate Education Administration (UCEA), or others; accredited by Southern Association of Colleges and Schools (SACS), Council for Accreditation of counseling and Related Educational Programs (CACREP), or, National Council for Accreditation of Teacher Education (NCATE). All programs devoted to the instruction and preparation of PK-16 learners are accredited by a special program association (SPA) specific to the program.
Education programs are also offered in four colleges within the University, but outside the COE, the College of Fine Arts and Mass Communication (CFAMC), the College of Health Sciences (COHS), the College of Humanities and Social Sciences (CHSS), and the College of Sciences (COS).
Programs within the Unit are organized into either Initial Programs or Advanced Programs. The Initial Programs consist of all undergraduate and post-baccalaureate programs. The Advanced Programs consist of all Master's and Doctoral programs. The navigation pane on the right will take you to a complete list and description of all programs, initial and advanced, within the Unit.