Assessment Elements Characteristics of Accreditation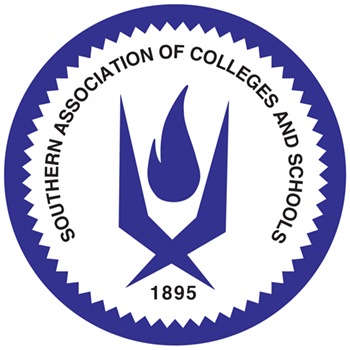 The Southern Association of Colleges and Schools Commission on Colleges is the regional body for the accreditation of degree-granting higher education institutions in the Southern states. The Commissions's mission is two-fold:(1) enhance the quality of education in the region, (2) improve the effectiveness of institutions by ensuring that standards, established by the higher education community, address the needs of students and society.
Accreditation
Accreditation by SACS Commission on Colleges signifies that the institution
(1) has a mission appropriate to higher education, (2) has resources, programs,
and services sufficient to accomplish and sustain that mission, and (3)
maintains clearly specified educational objectives that are consistent with its
mission and appropriate to the degrees it offers, and that indicate whether it
is successful in achieving its stated objectives (SACS, 2011).
Accreditation is a process of self-regulation, representing a tradition or philosophy in the United States of self-governing through a representative, flexible, and responsive system. Accreditation is based upon integrity, judgment, requirements, and trust. Through the process, an assessment of institutional effectiveness provides the fulfillment of its mission, adherence to accrediting requirements, accountability to stakeholders, and continuous quality improvement of student success.
Accreditation is a public statement of intent by the University to a continuing process of improvement indicating capacity-building to provide effective programs and services aligned with the principles and philosophy of accreditation to fulfill its mission. This is accomplished through the documentation of the quality and effectiveness of all programs and services within the University.