Cultivating Inclusive Excellence
"We are building a diverse community that reflects the communities we serve."
Dean Phillip Lyons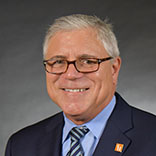 "My commitment is to build an operational infrastructure rooted in equity and inclusivity."
DEI Director Nu'Nicka Epps
Diversity Vision:
The Criminal Justice Center will become the leader in justice oriented education, critical research, and leadership development training through deliberate actions that promote justice, equity, and inclusivity in the criminal justice system.
Diversity Mission:
The Criminal Justice Center strives to build a respectful, inclusive, and accepting educational environment that encourages cultural awareness and appreciation for diverse people and perspectives to generate solutions to complex problems in the criminal justice field and increasingly diverse world.
Our Approach
In alignment with the strategic objectives of the university, the CoCJ diversity initiatives office leads and supports university-wide initiatives focused on the recruitment, retention, and support of a diverse faculty, staff, and student body. The diversity initiatives office also strives to discover, develop, foster, and celebrate mutually beneficial mission-focused partnerships within and outside the university community to reduce bias and hinderances to success. Through these efforts and with relevant data analysis, the college of criminal justice is dedicated to embracing diversity and cultivating inclusive excellence to positively impact the criminal justice field.
Quick Access Links:
Download the 2021-2022 DEI Action Plan Development Presentation
Download the DEI Self-Assessment Template
---