Join us for the:
2022 Diversity Summit

February 11th, 2022
Sponsored by the College of Education School of Teaching & Learning, College of Criminal Justice, College of Health Sciences, and the SHSU Graduate & Undergraduate Instructor Academy
Featuring:
Dr. Anneliese Singh
Tulane University Associate Provost & Chief Diversity Officer
Student Registration Faculty/Staff Registration
---
Forward Together. Leading the Change.
Inclusion is the engine that drives the value and practice of diversity. Inclusive excellence is the difference that brings about change and innovation. The College of Criminal Justice at Sam Houston State University is committed to diversity and the acceptance of talents, worldviews, perceptions, cultures, and skills that enhance teaching and learning.
Embracing diversity, equity, and inclusion is how we leverage our collective power to lead change and move forward together.
Understanding the Role of the DEI Director
---
Creating an Inclusive Culture
"We are building a diverse community that reflects the communities we serve."
Dean Phillip Lyons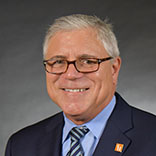 "My commitment is to build an operational infrastructure rooted in equity and inclusivity."
DEI Director Nu'Nicka Epps
Diversity Vision:
The College of Criminal Justice will be nationally recognized for its commitment to diversity and its ability to prepare individuals in the field to lead, live and work in global communities.
Diversity Mission:
The College of Criminal Justice will establish an inclusive work and learning environment that is sensitive, supportive, and equitably responsive to the diverse needs of faculty, staff, and students in the criminal justice field.
Forward Focus
In conjunction with the Director of Diversity, Equity, and Inclusion, the College of Criminal Justice Diversity Committee comprised of faculty, staff, students, and administrators guides the development of the DEI Strategic Plan, and evaluates institutional policies and procedures to address diversity, equity, and inclusion matters.
Download the 2021-2022 DEI Action Plan Development Presentation
Download the DEI Self-Assessment Template
Leaning Forward