Resources for Prospective Students
Welcome to the Department of Counselor Education!
What is your study of interest in professional counseling?
Our department has many options for you. We offer the following: (a) specialized master degree programs in school counseling, clinical mental health counseling, and marriage, couple and family counseling; (b) a comprehensive doctorate in counselor education; and (c) a graduate certificate in play therapy. Click on the box below to learn more about your program of interest.
Are in interested in an experiential learning experience?
Our department offers you a truly experiential learning environment through supervised practicums in our state-of-the-art clinics, community internships, and other unique learning opportunities including a Play Therapy Institute and Center for Research and Training in Trauma.
Do you want experienced, knowledgeable, and dedicated faculty?
All faculty in our department are licensed professional counselors who have extensive clinical and supervision experience. We are passionate about training our students to have the skills, knowledge, and dispositions to be exceptional counselors and counselor educators. Our student are the future leaders of the counseling profession!
Do you need assistance with funding your graduate studies?
We offer numerous scholarships to master and doctoral counselor education students. Accepted students can go to Scholarships4Kats to apply. Priority Date Deadline is November 1.
We also offer graduate assistant (GA) positions to counselor education doctoral students. GAs work closely with counselor education professors in teaching and research activities. Assistantships are competitive and are awarded based on qualifications. GAs are appointed on a year-by-year basis. Students may serve as a GA for a maximum of two years based on performance and the needs of the department. For more information on GA positions contact the doctoral director, Dr. Yvonne Garza-Chaves.
Need more information? Go to Financial Aid and Scholarships.
---
Questions about applying to one of our programs,
please call 936-294-4148 or e-mail mycounselingdegree@shsu.edu
---
Counseling, MA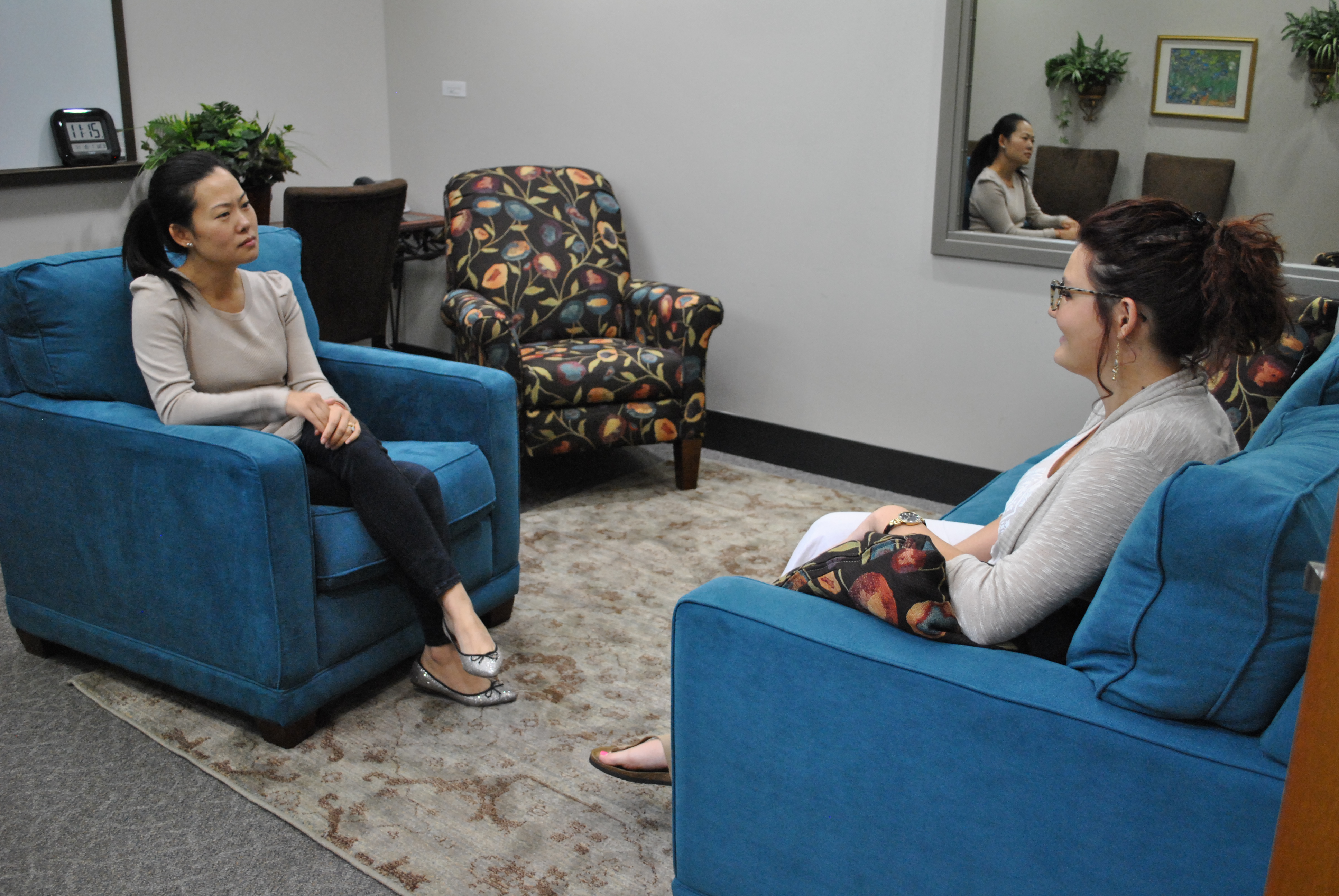 Our dedicated and experienced faculty provide a learning environment that focuses on nurturing the development of students to obtain the skills and knowledge to be exceptional clinicians. This CACREP-accredited degree provides students the opportunities to obtain the necessary academic preparation to pursue licensure as a Licensed Professional Counselor (LPC) or Licensed Marriage and Family Therapist (LMFT) in Texas.
Overview | Catalog | LPC Sample Schedule | LMFT Sample Schedule
School Counseling, MEd
Dr. Green and Dr. Brown are here to help you in pursuing your School Counseling Certification! This CACREP-accredited degree program offers in-person and online classes that prepares teachers to become school counselors. Students in this MEd program receive quality and personalized instruction from dedicated faculty. The program complies with existing standards for professional certification.
Counselor Education, PhD.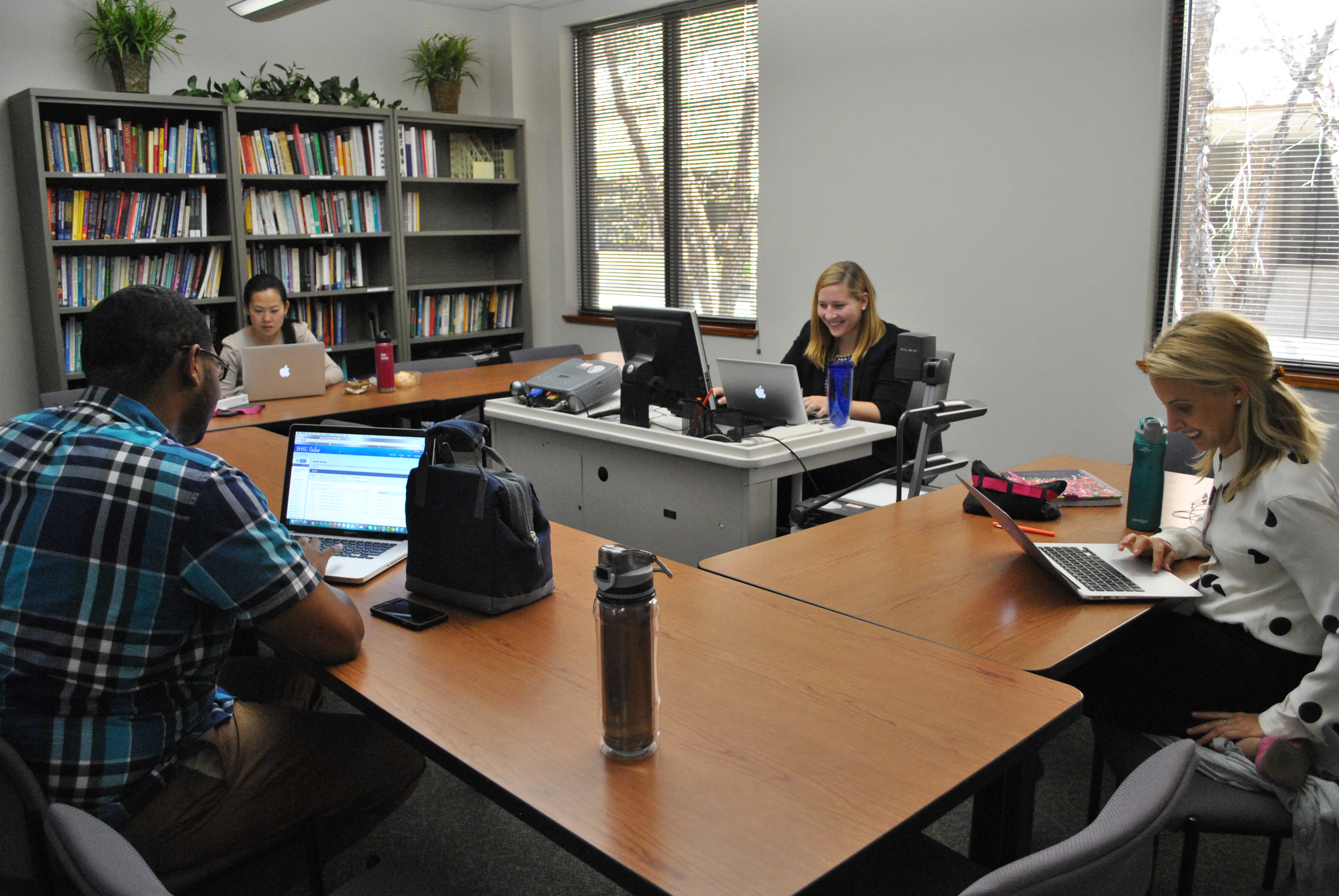 Come join the next doctoral cohort! This CACREP-accredited program is the highest professional degree available to students who aspire to leadership positions in counselor education and school counseling. Doctoral students work with counselor education faculty to develop their leadership, research, supervision, clinical, and teaching knowledge and skills. Our department offers state of the art facilities to optimize the doctoral experience. Scholarships, teaching assistantships, and research assistantships are available to assist with funding.
Graduate Certificate in Play Therapy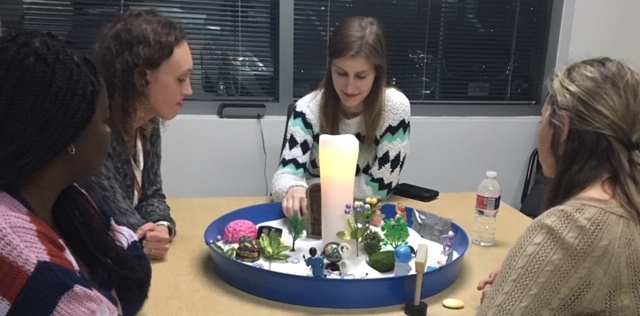 The 9 credit hour Certificate is designed for graduate students training in counseling and related fields who want to specialize and/or work with clients using play focused interventions. Students can expect to learn the basic knowledge, theory and application of skills in using symbolism and metaphor as playful methods to work with clients. Developmental and neurobiological implications will be discussed.
Overview | Catalog | Get Started | Add On Certificate: Current Students | PT Student Achievements | FAQ