Meet the Members: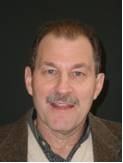 Dr. David Lawson, Ph.D., LPC-S. LMFT-S
(Director)
Dr. David Lawson is a professor in the Department of Counselor Education at Sam Houston State University and the Director of the Center for Research and Clinical Training in Trauma. He maintains a part-time private practice specializing in interpersonal trauma in Conroe, TX. He has published 65 articles in refereed journals, 37 of which are data-based, and numerous book chapters, and three books, the most recent being Family Violence: Explanations and Evidence-based Clinical Practice. His primary line of research focuses on interpersonal trauma and particularly dissociative symptoms with child abuse survivors. He is a Fellow in the American Counseling Association and the American Psychological Association, and a Clinical Fellow with the American Association of Marriage and Family Therapy. He has worked with Women' Shelters, Rape Crisis Centers, Child Advocacy Centers, and other non-profit service-oriented organizations for over 30 years including serving on various related boards.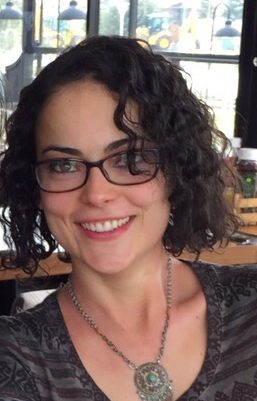 Dr. Sinem Akay-Sullivan, Ph.D., LPC-S, RPT
(Assistant Director)
Sinem Akay-Sullivan, Ph.D., LPC-S, RPT, Certified Trauma-Focused Cognitive Behavioral Therapist, has been working with children since her time as a mentor to disadvantaged children in Turkey in 2006. Her desire to help children led her from Turkey to the United States and the Counseling Program at the University of North Texas, where she studied play therapy during her master's and doctoral programs. After she moved to Huntsville, Dr. Akay-Sullivan started to work with children and teenagers who experienced trauma, opened a private practice in the Woodlands area as a professional counselor, as an Assistant Professor, is a part of students' educational journeys at SHSU.
Research Interests:
Effectiveness of trauma interventions, Effectiveness of play therapy, Perfectionism and related mental health issues, and Counseling student development

Dr. Jeffery Sullivan, Ph.D., LPC-S, RPT
Jeffrey M. Sullivan, Ph.D. is currently an associate professor of counselor education at Sam Houston State University in Huntsville, Texas, as well as a Registered Play Therapist and Licensed Professional Counselor Supervisor in the state of Texas. Dr. Sullivan's previous experience includes working as a professional counselor and play therapist for a regional Child Advocacy Center in Texas, publishing in the area of play therapy and childhood trauma, and teaching graduate courses specifically focused on play therapy and childhood trauma. He has presented at multiple regional, state, and national conferences on the topic of play therapy and trauma, as well as provided professional counseling supervision and consultation in these areas. Dr. Sullivan's additional interests include counselor professional identity development, counseling supervision, and counseling research methodology.

Dr. Chi-Sing Li, Ph.D, LPC-S, LMFT-S
Dr. Chi-Sing Li is an Associate Professor at the Counselor Education Department of Sam Houston State University. He is the Chapter Faculty Sponsors of the American Association of Christian Counselors. Dr. Li is also the Chapter Faculty Co-Advisor of the Chi Sigma and Iota Counseling and Academic and Professional Honor Society International. Dr. Li is an LPC-S and LMFT-S in the state of Texas; he's been a counselor/counselor supervisor for over 20 years. His clinical work focuses on employee assistance programs, couple and family counseling and crisis intervention. He's involved in multiple Critical Incident Stress Debriefing (CISDs), one of which is conducted in response to the 911 bombing of the Twin Towers in New York.