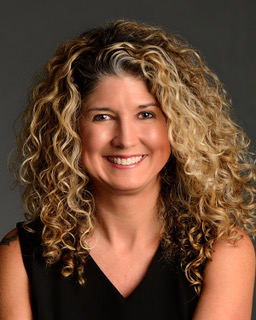 Dr. Kate Walker
How did your SHSU Counselor Education Degree help you get your current position?
When I started my PhD in counselor education at SHSU my dream was to own a private practice and teach at a university. The counselor education program at Sam prepared me to do just that. Today I have my dream job. I own my practice achieve balance. I operate a nonprofit Ann's place where I supervise counselor interns and train them in marriage and family therapy techniques. Additionally, following graduation I had the good fortune to work with my mentor and retired Director of the SHSU Counselor Education Doctoral Program Dr. Judy DeTrude. We developed online courses and a forty-hour supervisor training to deliver to other licensed professionals. This became a wonderful opportunity for us and I am very proud of the fact that on October 1, 2016, our twenty-sixth cohort graduated from the Kate Walker Training LPC Board-Approved, LPC/LMFT Supervisor Training Course. Finally, and most importantly, the SHSU counselor education degree prepared me to teach counseling students. I have been an adjunct instructor at SHSU and currently I am the director of field experience at the University of Houston Victoria/Katy Campus.
How do you use your SHSU Counselor Education degree in your current position?
I graduated with my Ph.D. in 2007 and the things I learned in the SHSU Counselor Education Program are still interwoven into every aspect of my day. The supervising and teaching techniques I acquired from Dr. Nichter and Dr. Li drive my teaching and supervising. Dr. Watts, Dr. Bruhn, and Dr. Robles-Pina taught me how to research and develop the most effective interventions for my clients, students, and supervisees. Of course the foundation for almost everything I do is my marriage and family lens and I learned those theories and techniques from Dr. Bruhn and Dr. DeTrude. Now, almost ten years post-graduation, I continue to present my research at state and national conferences and I am proud to call the current SHSU counselor education faculty members my colleagues and my friends.
Dr. Victoria Yu Liu
How did your SHSU Counselor Education Degree help you get your current position?
My current position is a tenure track assistant professor position in Clinical Mental Health Counseling program at University of St. Thomas. It is required to have a counselor education degree in order to obtain this position to train future counselors. SHSU counselor education program is the only program in greater Houston area and one of the most prominent programs in the state of Texas. As competitive as it is, it provides me a great training background that I was able to pursue any counselor education positions in the state or even in the nation. I was highly valued in the process of applying my current position, not just because who I am as a person and as a counselor, but also where I obtained my education, which ensured who I will be as a counselor educator.
How do you use your SHSU Counselor Education degree in your current position?
My SHSU counselor education degree not only helped me to obtain my current position but also provided a foundation for my teaching style and substantial amount of knowledge in teaching various counseling courses. Completing my degree plan, I was trained in-depth in counseling knowledge, experiences in teaching and supervision, and in research and publication. My current position requires continue exploration of all described areas and taking a leadership in them. Although there is still much to learn as a counselor and as an educator, my strong foundation that was built during my time at SHSU gives me confidence on all future professional obstacles.