ACE for Community Partners
What Does Academic Community Engagement (ACE) Mean to You?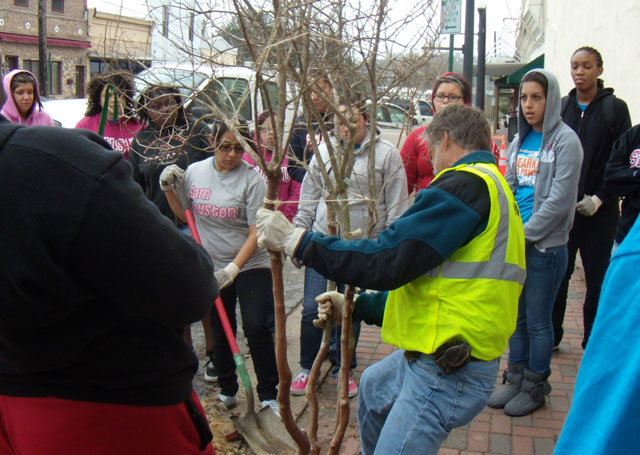 Being an ACE Community Partner establishes an important link between SHSU, our students and our community. ACE courses allow students to serve as vital members of their communities and provide community partners with assistance in their daily functions or larger project initiatives. Since ACE classes are taught in all seven colleges across campus, it is highly likely that there is an ACE class that would be an excellent partner for your organization.
Examples of Student-Community Engagement:
helping small businesses create business plans and marketing initiatives
tutoring students in local schools
assisting with after school programs
creating learning centers
working with the local animal shelter
hosting an educational petting zoo for local elementary schools
creating public relations campaigns and public service announcements for non-profit organizations
If you are interested in becoming a community partner for ACE classes, please feel free to contact the Center for Community Engagement at CCE@shsu.edu.