Tim Pannkuk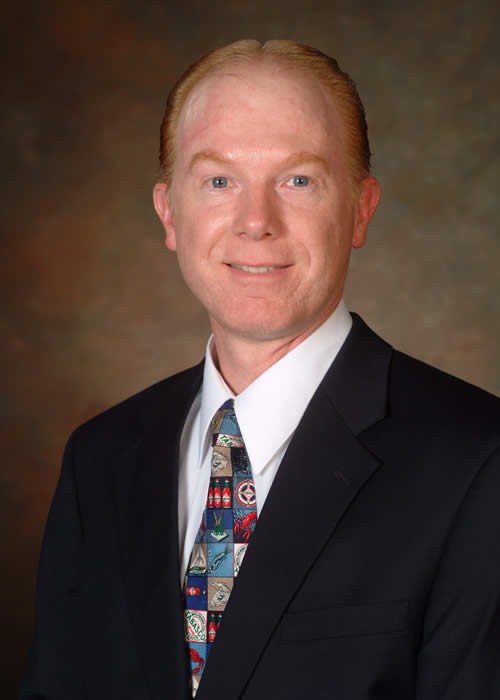 Associate Professor
Horticulture/Agronomy
Department of Agricultural Sciences and Engineering Technology
Sam Houston State University
P.O. Box 2088
Huntsville, TX 77341-2266
Phone: 936-294-3333
Fax: 936-294-4163
E-mail: agr_trp@shsu.edu
Office: Fred Pirkle Engineering Technology Center #450H
Courses Taught:
AGRI 2375 Turfgrass Science
AGRI 2395 Ornamental Plant Identification
AGRI 3374 Production & Mgmt of Ornamentals
AGRI 3395 Plant Propagation
AGRI 4368 Landscape Operations
AGRI 4372 Sports Turf Management
AGRI 4397 Integrated Pest Management
Professional Organizations/Affiliations:
Pi Alpha Xi - Ornamental Horticulture Honors Society
American Society of Horticultural Sciences
Texas Nursery and Landscape Association
Administration:
Faculty Advisor - Horticulture/ Crop Science Club
Coordinator - Texas FFA Area IX Nursery and Landscape CDE
Co-Coordinator - Texas FFA State Nursery and Landscape CDE
Research Interests:
Landscape water use;
Hybrid bermuda grasses for athletic fields
Scholarly Works:
Wherley, B., T. Pannkuk, R. Cabrera, C. Campos. 2013. Off-Target Injury to Southern Landscape Species following Aminocyclopyrachlor Applications. Journal of Environmental Horticulture. September 2013.
Pannkuk, T. 2012. A Taxonomic Key for Selected Turf-Type Bermudagrasses. Texas Journal of Agriculture and Natural Resources 24:83-87. April 2012.
Pannkuk, T., Aitkenhead-Peterson, J., Steinke, K., Thomas, J., Chalmers, D., White, R. 2011. Carbon, Nitrogen, and Orthophosphate Leaching from Soil under Single- and Mixed-Species Landscapes. HortScience 46(11):1533-1539.
Pannkuk, T. and D. Fazzaro. 2011. Strengthening Collaborations with Landscaping Industry and Department of Agricultural Sciences: Using Structured Group Interview Approach for Enhancing the 21st Century Workforce. Online Journal of Workforce Education and Development. Vol. V Issue 2 – Summer 2011.
Pannkuk, T., R. White, K. Steinke, J Aitkenhead-Peterson, D. Chalmers, and J. Thomas. 2010. Landscape Coefficients of Single- and Mixed-Species Landscapes. HortScience 45(10):1529-1533.
Fazarro, D., T. Pannkuk, D. Pavelock, D. Hubbard. 2009. The Effectiveness of Instructional Methods Based on Learning Style Preferences of Agricultural Students: A Research Tool for Continuous Improvement for Faculty in Career and Technical Programs. Journal of Industrial Teacher Education 45(3):84-104.
Pannkuk, T., Wingenbach, G. W., Degenhart, S. H., White, J., & Smith, J. (2006). Relationship of student teachers' knowledge and teaching comfort levels with agricultural science and technology objectives. [Abstract] NACTA Journal 50(2). 74.
Pannkuk, T.R. Plant Factors for Irrigating Mixed Turfgrass and Shrub Landscapes in a Humid Environment. HortTechnology 25(3):322-329.

Pannkuk, T.R. and L.A. Wolfskill. Residential outdoor water use in one east Texas community. Texas Water Journal 6(1):79-85.