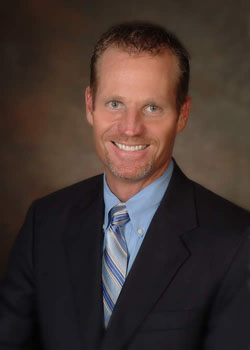 Professor
Animal Science
Department of Agricultural Sciences and Engineering Technology
Sam Houston State University
P.O. Box 2088
Huntsville, TX 77341-2266
Phone: 936-294-1189
Fax: 936-294-1232
E-mail: sfkelley@shsu.edu
Office: Fred Pirkle Engineering Technology Center #450J

Education:
Ph.D., Texas A&M University, 1994
M.S., Texas A&M University, 1991
B.S., Texas A&M University, 1986
Courses Taught:
AGR 373 Animal Nutrition
AGR 496 Directed Studies/Internship
AGR 575 Statistics in Agriculture
Professional Organizations/Affiliations:
American Society of Animal Science
North American Colleges and Teachers of Agriculture
Associate Editor of Texas Journal of Agriculture and Natural Resources
Texas Association of Meat Processors
Independent Cattlemen's Association
Vocational Agriculture Teachers Association of Texas
Administration:
Program Coordinator - Agricultural Sciences
Graduate Coordinator - Agricultural Sciences
Research Interests:
Applied animal science research with emphasis in beef cattle
Scholarly Works:
The Preference of Yearling Heifers Fed Hay Cut into Various Length and Stored as Round Bales. 2005.
Exit Velocity and its Effects on Conception Rate of Artificially Inseminated Cattle. 2005.
Evaluation of a Spinosad Pour-On on the Effectiveness and Efficacy for Horn Fly (Haematobia irritans) Control and Management on Cattle. 2005.
Effect of Chromium Picolinate (CrPic) on Performance Traits, Carcass Characteristics, and Cholesterol Content of Pork Chops from High and Low Cholesterol Strains of Swine. 1995.