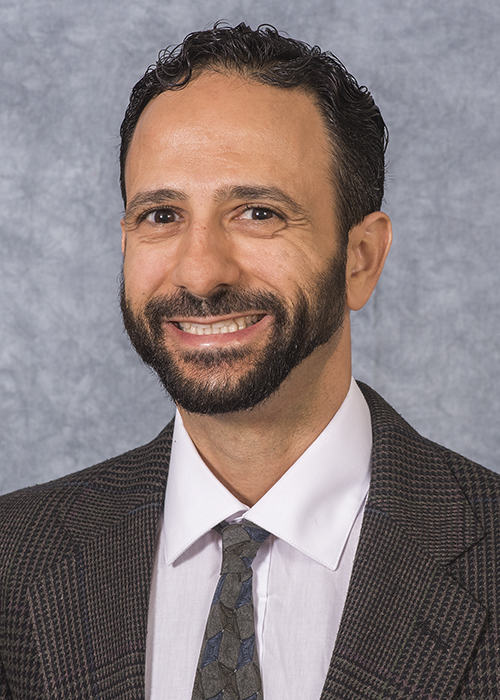 Assistant professor
Department of Agricultural Sciences and Engineering Technology
P.O. Box 2088
Huntsville, TX 77341-2088
Phone: 936-294-4882
Email: txi003@shsu.edu
Office: Fred Pirkle Engineering Technology Center # 420E
Educational Background
Ph. D. Ocean Engineering from Florida Institute of Technology, 2015
M.S. Mechanical Engineering from California State University, Fullerton, 2006
B.S. Mechanical Engineering from California State University, Long Beach, 1999
Awards and recognitions
PhD's Defense was awarded "Superior and Exceptional"
Master of Science's Defense was awarded "Superior and Exceptional"
Bachelor of Science's president honor list
Course Taught:
ETEC 3300 Technology Innovations
ETEC 4369 Emergency response and rescue
ETSM 4363 Safety program management
Professional Organizations/Affiliations:
SPE- Society of Petroleum Engineers
Patent pending:
Patent pending of my Ph.D. Dissertation which introduces a new Bio-inspired NANO material coating, theory and application to enhance heat flow to pipes to produce five times the amount of condensation on pipes without having to change the size of the pipes. This increases fresh water production that could be used for human consumption, farming, and power plant and nuclear energy cooling towers. We have tested this new technology and we were able to show it works. Florida Institute of Technology and I are jointly named on the patent.
Publication:
Hybrid Robot Crawler / Flyer for use in Underwater Archaeology Ocean Eng., Florida Inst. of Technol., Melbourne, FL, USA Conference: Oceans'13, At MTS/IEEE San Diego, California, USA; 09/2013 Researchgate.net; 09/2013
Research & Project Interests:
Dr. Ismail's research interests include Ocean Energy Systems and Nano Coating Technology. My main objective is to use Nano technology to improve our lives and coming up with biomimetic solutions that do not cause disturbance to our natural environment or the ecosystem and are safe to use.
Dr. Ismail's Postdoctoral research was on the use of Bio-inspired NANO material coating technology to create an antifouling coating to prevent bio-fouling from sticking to the hull of ships, marine vehicles, and equipment.
Dr. Ismail worked on research NANO coating technology to develop and sustain an alternative water supply that solves increasing environmental impact in water shortages. This technology could be used to increase water cooling in Nuclear and Power plants.
Dr. Ismail worked on ocean turbidity for Sebastian Inlet dredging project to deepen and widen the inlet under the Department of Marine and Environmental Systems.
Dr. Ismail worked on two engineering research projects; developing a Remotely Operated Underwater Crawler and Remotely Operated Underwater flyer (ROV) under the Department of Marine and Environmental Systems.
Current research:
Dr. Ismail is currently working on Bio-inspired NANO material coating technology to create an antifouling coating to prevent biofouling from sticking to the hull of ships, marine vehicles, and equipment.
Professional Experience:
Dr. Ismail worked for AGM, Anaheim, CA as Field Engineer. I gained experience in Installation of instrumentation and data acquisition systems and inspection and operation of computer software to ensure system is performing all engineering tasks. I also had experience in field machine set-up, technical support, trouble shooting, problem analysis and solving, maintenance and upkeep, data collection. Programmed and taught CNC and CAD/CAM software to machine operators. Operate test instruments, computers, process, and analyze test data. Used digitizer to create CAD drawings; used Laser probe to trace an object on the CNC bed. Interface with customers to trouble shoot and resolve all machining malfunctions, and I had experience on Master CAM.
Dr. Ismail worked for Rotonics Manufacturing Inc., Gardena, CA as Manufacturing/ Safety Engineer and Lead Design Engineer for new projects. I gained Knowledge of polymer materials (Resin, Powder, and Liquid) and mold release. I had experience working in the production line. I Programmed CNC machines in 2D (X & Y axis), 3D (X, Y, & Z axis), and 5 axis (X, Y, Z, C,& B). I programmed two independently moving CNC beds using command codes (i.e. G, M, T, etc.). I manufactured parts for GM cars, military vehicles, clinical & medical devices, marine gears, and water tanks. I worked with R&D Engineering environment to develop design verification and validation test procedure and methods as well as coordinate testing activities. Troubleshot technical problems as they developed during the design or manufacturing process. I conducted Root Cause Failure Analysis. Analyzed Machine Chart Recorders to control down-time and maximize efficiency. I ensured manufacturing parts comply with ISO 9001 requirements. Performed Safety Engineering; demonstrated knowledge of OSHA and Cal OSHA and enforced Federal OSHA and State Cal OSHA regulations.
Dr. Ismail worked for Gibraltar, Signal Hill, CA as Mechanical Engineer. I had the experience with lean manufacturing. I coordinated all manufacturing operations. I had experience in the development of test procedures in an engineering environment. I had the experience to Program with CAD/CAM; fabricated using CNC machining. Produced cost estimates and maintain feasibility of project designs so they meet their target function. I updated all corporate safety plans and site securities and reviewed and enforced all OSHA and Cal OSHA rules. I was able to help the company profit by Increasing productivities and decrease downtime. I trained assembly workers with the use of new processes to improve productivity.
Volunteer Assistance:
Habitat for humanity, Melbourne, FL
Children's Hunger project, Cocoa, FL
Help tutor students with learning disability to excel in math, Long Beach, CA
Help tutor students with learning disability to excel in math, Moorpark, CA