Program Overview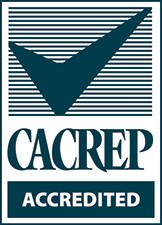 The CACREP accredited Doctor of Philosophy degree in Counselor Education provides the highest professional degree available to students who aspire to leadership positions in counselor education and school counseling. Although the degree includes a prescribed curriculum of required and elective courses, students in this doctoral program are also expected to complete a major research study resulting in the presentation and defense of a dissertation.
We bring over 90% of the PhD coursework to The Woodlands Center.
The Woodlands Center houses a state-of-the-art clinical training facility where students develop advanced skills in counseling, counselor supervision, and teaching under the skillful mentoring of doctoral faculty.
Students have the benefit of interfacing with faculty with national and international reputations in their particular fields. Faculty members are active in professional organizations, publish in national and international journals, present sessions at national and international conferences, and provide leadership in the field. Faculty regularly include and/or mentor doctoral students in activities such as scholarly publication, professional presentation, involvement in professional counseling organizations, and other aspects of the profession of counseling and counselor education.
Many of our graduate students receive financial aid from the federal government. The Financial Aid Office at SHSU (936/294-1774) is very helpful in directing students through the process of receiving financial aid.
Application deadline - December 1
Program Breakdown
Degree Type
Doctorate of Philosophy (Ph.D)
Length
69 Credit Hours
Enrollment
Summer
Tuition/Costs
Rates Per Semester