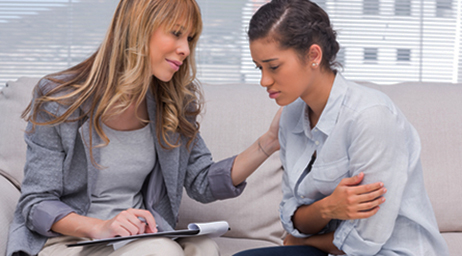 The Applied Behavior Analysis certification program is designed for the individual who is ready to take the next step into the exciting and rewarding field of behavior analysis. Although the program is designed for students who already possess a graduate-level degree, SHSU offers the M.A. degree in Special Education, which can be concurrently completed with this program. The specialized skills possessed by behavior analysts are in high demand and applicable to a rich variety of professional careers and settings, including but not limited to elementary, middle, and high school education; education administration; and behavioral therapy.
The Behavior Analyst Certification Board, Inc.® has approved the following course sequence as meeting the coursework requirements for eligibility to take the Board Certified Behavior Analyst Examination®. Applicants will have to meet additional requirements to qualify.
The Applied Behavior Analysis certification program offers premium flexibility for working professionals, with evening courses offered at The Woodlands Center. Late afternoon and early evening course offerings are available during summer semesters.
Students applying for admission to the Applied Behavior Analysis certification program should submit the following materials to the Office of Graduate Admissions:
Official transcript from the baccalaureate degree granting institution
Official transcript of master's degree conferral from an accredited institution
Overall 3.0 GPA from undergraduate degree granting institution, or 3.0 GPA in the last 60 hours of undergraduate coursework
Official GRE scores, if GPA in the last 60 hours of undergraduate coursework is below a 3.0