QUEEN CANIDATES
Amber Beggs:
Amber Ann Beggs is a member of the Elliot T. Bowers Honors College at SHSU studying to become a Math Education Specialist and plans to teach college algebra. She is a member of Alpha Omicron Pi Sorority. Amber was born in Norfolk, Virginia, while her father was serving in the US Navy. She is the only one in her immediate family not born in Texas, but considers Texas home since she has lived here since the age of two. Amber is engaged to her high school sweetheart and cannot wait to start her married life. The couple has two wonderful dogs and a mischievous cat that are all rescued. Although she tends to be bad at keeping up with social media sites, she loves to stay up to date on what is going on in the world. Amber's life motto is "You can't fly unless you let yourself fall".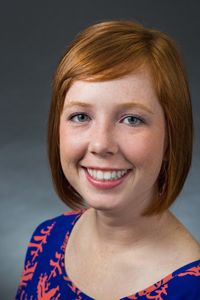 Hadley Davis:
Hadley Davis, from Portland, Texas, believes that personal growth comes from accepting challenges and having faith. As a Scout Explorer, she hiked over 100 miles in 12 days and up Baldy Mountain in New Mexico, for example. Since becoming a proud Bearkat, Hadley has been in the Marching Band, an Orientation Leader, and a sweetheart for the Phi Gamma Delta fraternity. Hadley is a member of the Golden Keys National Honor Society and Who's Who Among College Students. When not facing the challenges of chemistry and criminal justice studies, Hadley enjoys attending church, training her newly adopted dog, and volunteering in the community at events such as Sports Reach Prison Ministry, the Sam Houston Folk Festival, and Bearkats All Paws In.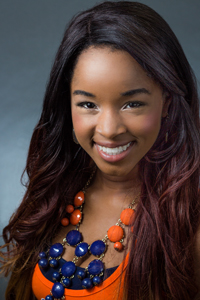 Cheznay Dones:
Cheznay Dones is a born and raised Texan, and represents the South everywhere she goes. Cheznay is an advocator to Autism Speaks, which is a non-profit organization that supports and raises awareness about Autism. Cheznay got accepted to serve on the National Board for The National Broadcasting Society, and attends Board Conference Calls every two weeks. She also is a Senator for The College of Fine Arts and Mass Communication for The Student Government Association. Cheznay is also involved with The Film Society, Raven Films and the Bearkat Sports Network. Being a Bearkat has helped Cheznay achieve her dreams from going to the Cannes Film Festival in Cannes, France to being an Anchorwoman on Channel 7 Huntsville. Cheznay will always remember "A Measure of Life is its Service", and that is exactly what she intends to do, give back to not only her community, but to the world.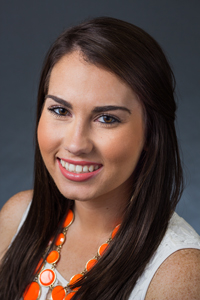 Catherine Till:
Catherine Till is a third generation Bearkat from the small town of Dayton, Texas. She is currently a senior majoring in Agricultural Communications, and is the reigning Miss Piney Woods 2014. This past summer Catherine also competed in the Miss Texas Pageant in Richardson, Texas. She is involved in various organizations around campus such as, Sigma Sigma Sigma Sorority, Order of Omega Greek Honor Society, Orange Keys, Golden Key Honor Society, and is a sweetheart for Phi Gamma Delta Fraternity. She currently serves as the Vice President of Order of Omega and is serving her second term as Membership Recruitment Director for Tri Sigma Sorority. Catherine has spent the last two years spreading her Bearkat pride as a Freshman Orientation Leader and as an Ambassador for the SHSU Visitors Center. She believes, "No matter what people tell you, words and ideas can change the world." -Robin Williams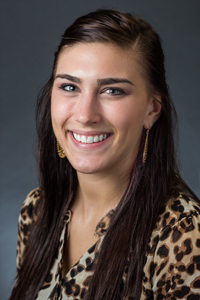 Ashleigh Wagner:
Ashleigh Wagner was born and raised in Pasadena, TX. She is the youngest of three siblings but the first of her family to attend a major university. Ashleigh is a member of Delta Tau Alpha, an honor society for agricultural students, and also a founding member of the Sigma Alpha Professional Sorority for women pursuing careers in agriculture here at Sam Houston, where she currently serves as the president. Along with her involvement at Sam Houston, she has started her own business of breeding and selling show pigs in hopes to teach our youth the importance of responsibility and life skills they will need for the rest of their life. Ashleigh strives to live by the motto, "A measure of a Life is its Service" by always trying to lend a helping hand to those in need and to encourage others to never give up on what they want!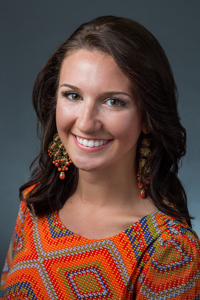 Whitney Wylie:
Whitney Wylie is a senior from The Woodlands pursuing a B.A. in Mass Communications and a minor in Political Science. A fourth-generation Bearkat, Whitney loves being involved on campus. She paved the way as the first SHSU Feature Twirler and is honored to represent the Bearkat Marching Band. Whitney is a member of the Sigma Alpha Pi Leadership Society and is a two-time Sammy Award nominee! Her resume includes assisting the SHSU Majorette Line as Director, internships with Texas Sports Radio Network and 90.5 The Kat, contributing writer for USA Today and The Houstonian, part time fitness trainer at Curves, two appearances in the Miss Texas pageant, and performances at two NCAA Division I National Championship games. Titles aside, Whitney is an active member in her community and enjoys volunteering with the Houston Area Parkinsons Society, American Cancer Society, Special Olympics, Texas Children's Hospital, and Children's Miracle Network.
KING CANDIDATES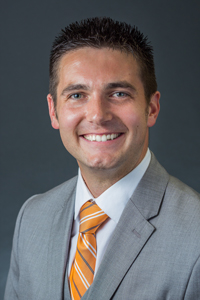 Hunter Baen:
Hunter Wood Baen is a senior from College Station pursuing a bachelor of arts in music from the College of Fine Arts and Mass Communications. Hunter plays the trombone and has been a member of the Sam Houston State University Bearkat Marching Band for three years. He has served as a student assistant for the band the past two years. He is dedicated working with his fellow students to build traditions and promote school spirit. Also, he has been honored to represent Sam Houston State University around the state of Texas. Hunter works part time for an oil and gas company. He attends Brazos Fellowship Church where he volunteers in the youth program. Hunter is dedicated to living daily a life of character, leadership, unity and public service to church, school, and community.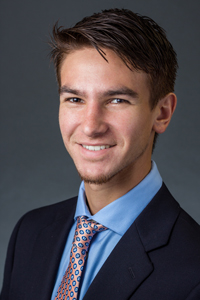 Jacob Bensen:
Jacob Bensen is an undergraduate biology major at Sam Houston State University with dreams of attending graduate school for Botany in the future. After transferring from St. Cloud State University in Minnesota, Jacob has become an outstanding student leader and stays involved on campus through volunteer work and student organizations. He joined Alpha Tau Omega, a national leadership fraternity, in the fall of 2012 and has held several positions in the past but is currently devoting more time to his studies. Currently he works as a student assistant in the Department of Student Activities office where he helps with many of the university's special events and traditions. When he isn't working or studying, you can often find him volunteering to service the school and the Huntsville community. There is never a slow day in the life of this Bearkat!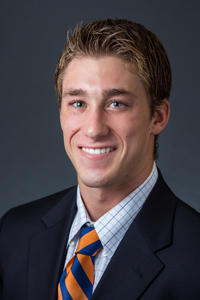 Nick Duhon:
Nick Duhon was born in Tomball, Texas, and knew he wanted to pursue his education as a criminal justice major at Sam Houston State so that one day he could serve as an agent with the Drug Enforcement Agency. To reach this goal, Nick started excelling in high school earning Academic All-District honors in football, serving as president of the baseball club at Lone Star Community College, and as vice president of the men's rugby club here at Sam while achieving the Dean's List for both semesters in 2013. Nick's passion for law enforcement started when he was young for always wanting to do the right thing and help protect those who are in need. After graduation he will enter the field as a police officer in the Houston area, so that he can stay close to his family and enjoy his mom's delicious Cajun cooking.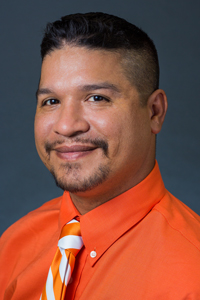 Robert Ferguson:
Robert Ferguson is a junior psychology major who personifies the Sam Houston motto "The measure of a Life is its Service". Robert is a member of the Kappa Sigma Fraternity, the American Legion Post 95, the Psychology club, and averages about one thousand hours of community service a year. He is also the current Chief of Staff for the Student Government Association, an organization that he has been a member of since his freshman year here. He has fought to make the campus more handicapped accessible his entire term in the senate. He also advocates for veterans through organizations such as the Veterans Resource Center on campus and Operation K9, an organization that trains PTSD Service dogs for veterans. Even after having lost his leg during his service to our country he never lets anything stand in his way.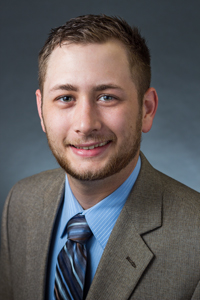 Philip Urso:
Philip Michael Urso was born in Dallas, Texas but raised on a small cow/calf operation in Kaufman. He is regarded as a leader and a role model in the agriculture department at Sam Houston State University. Currently, he is the Vice President of Delta Tau Alpha agricultural honor society and a member of the Golden Key Honor Society and Alpha Lambda Delta Honor Society. He works as a lead tutor at the Sam Houston Writing Center. Most notably, he is a staple member of the Sam Houston Livestock Judging Team. Phil travels with the team to various locations (including Denver, Colorado, Kansas City, Missouri, Ft. Worth, Texas, and Minnesota) to compete against other collegiate teams judging cattle, sheep, goats, and hogs. He has judged shows around the state and plans to help Sam Houston bring a national title back home from the North American International Livestock Exposition in Louisville, Kentucky.