2015 Homecoming Election
KING CANDIDATES
---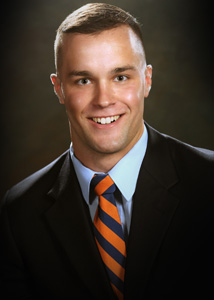 Rick Barber:
After moving around as a child, Rick's family settled down in Fort Worth, where they have spent the last 14 years. It was here that he participated in Boy Scouts and achieved the rank of Eagle Scout. Upon transferring to Sam Houston State, he was selected to join the Emerging Leader's group for transfer students and served as an ambassador for the College of Criminal Justice. Within his first semester he began playing for the men's rugby team and took on leadership roles as a recruiter and later club president. During his summers off he dedicated his time to completing the Platoon Leader's Class for the Marine Corps, and will serve as a 2nd lieutenant upon graduation. Rick cannot believe what a time it is to be alive.
---
Jalon Berry:
Jalon Berry is a senior from Diboll, Texas. He is a Criminal Justice major with a double minor in Sociology and History. Jalon has received numerous awards and achievements here at Sam Houston State. His greatest was the College of Criminal Justice Dean's List in the fall of 2013. Since his time here at Sam Houston, Jalon has joined numerous on campus organizations. He currently serves as the Chief Executive Director of the National Pan-Hellenic Council, is the President of the Theta Rho Chapter of Phi Beta Sigma Fraternity, Inc., and is also the President of Black Student Alliance. Jalon became a Student Ambassador for the university in the spring of 2015. He enjoys showing off this wonderful campus to perspective students and their families. After he graduates in May of 2016, Jalon plans on becoming an educator in the greater Houston area!
---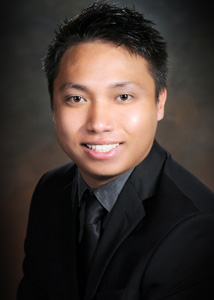 Kevin Mai:
Kevin Mai is an Asian American student of Vietnamese decent. He is a currently a senior at Sam and a transfer student from the University of Houston. He was born in California and now residing in Houston, Texas. He spends his time participating in community service and extracurricular activities across campus. He is Vice President of the Rotaract Club of SHSU, a member of the Lambda Alpha Epsilon Academic Criminal Justice Fraternity and plays for the Quidditch team of SHSU. He enjoys to watch and play tennis and basketball. A guy who spends his time at the Catholic Student Center and is appointed as a Knight of Columbus of the church. Graduating in May 2016 and looking forward to attend the Homeland Security Studies Program next fall. His future goal is to find a career in the federal level of government.
---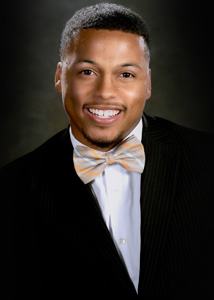 Edwin Lydell Nelson Jr:
Edwin Lydell Nelson Jr. is a 22 year old junior from Nederland Texas, born to Rosiland Flemings and Edwin Nelson Sr. At the age of 18, Edwin graduated from Nederland High School in 2012. Edwin is majoring in Criminal Justice here at SHSU and aspires to work in the FBI field. Whatever Edwin sets his mind to, he does it so he is confident he will make that dream a reality. Nelson's hobbies include photography, Netflix, teaching kid's gymnastics, as well as entertaining himself and others through singing and dancing. On campus, Edwin has become quite active. He is currently a member of The Exceptional Men of the Talented Tenth Inc., NAACP, and a pledge member for Alpha Kappa Psi Business fraternity among other things. Edwin Nelson truly wants to make a difference in the world and given his past and future endeavors, there's no doubt he'll do just that.
---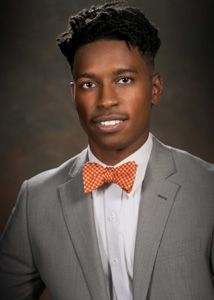 Lemmis Stephens III:
Lemmis Stephens III was raised in a single mother household but was determined to attend college since he was 5 years old, despite the statics that were against him. As a first generation college student he attended Sam Houston State University as a freshman in 2012 and was an active member of SH ELITE. Since entering college he has accomplished many goals such as being a student of the Honors College, teaching his peers as the head weather & climate lab instructor of Sam Houston's Geography & Geology Department and the Vice-president of G.O.S.H. After studying abroad in France this Bearkat posted records of his travels on YouTube called "World Traveler Lemmis" in anticipation to increase geographic literacy among the university and the nation. One of his top priorities is to see his nephew make it to college, He tells him "Nothing's impossible because impossible things happens every day."
---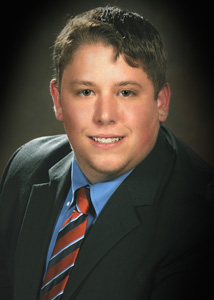 Aaron Tipton:
Reid Tipton is a senior at Sam Houston State University and will be graduating in December 2015. He is majoring in Animal Science with a minor in Agriculture Business. He has participated in many different campus events and is currently serving as President of Block and Bridle and served as President of Alpha Gamma Rho in 2014. He was a member on the 2015 National Agri- Marketing Association Team. This year Reid was nominated for the College of Science Academic Review Panel (2015-16). He is proud of his accomplishments as a student knowing that he maintained academic excellence throughout his employment as a student assistant in the College of Criminal Justice Dean's office. After graduation Reid plans to continue research from his undergraduate studies and pursue a Master's degree in Agriculture at SHSU. In the near future, Reid envisions himself working in pharmaceutical sales while running his own business.
---
QUEEN CANDIDATES
---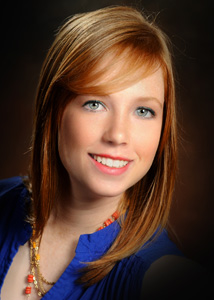 Hadley Davis:
Hadley Davis, is from Portland, Texas, and has always lived her life according to the university motto, "The measure of a life is its service" even before she joined the Bearkat family. Philanthropy, service to others, and service to God have always been guiding principles in Hadley's life. She is a founding mother of Alpha Omicron Pi, and served as their Philanthropy Chair. This fall she was additionally honored to hold the leadership position of Rho Gamma during PanHellenic recruitment. Additionally, Hadley has proudly been a member of the Marching Band, a two-time Orientation Leader, and a sweetheart for the gentlemen of Phi Gamma Delta since 2013. Hadley is a member of the Golden Keys National Honor Society, Order of Omega, and a Who's Who Among College Students recipient. Hadley enjoys attending Truth, training her newly adopted dog, and volunteering in the community.
---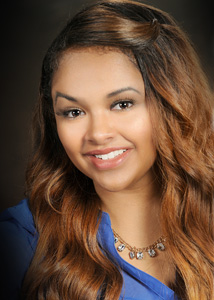 Cara Goetz:
Cara Goetz is a proud Bearkat from the small town of Thorndale, Texas. She is currently a senior majoring in Mass Communication with a concentration in Public Relations and a minor in Sociology. She is also involved in various organizations around campus. Cara is the standing President of Program Council under Student Activities, Secretary of Student Government Association, a Freshman Orientation Leader and operated as 2015 Greek Pantheon Awards Emcee. Since arriving at Sam Houston Sate University, Cara has aspired to live by our school motto, "The Measure of a Life is its Service".
---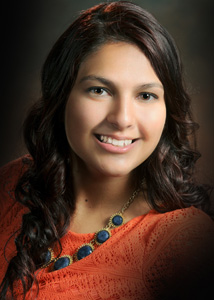 Ana Karen Gonzales:
Ana Karen Gonzalez is a driven twenty year old senior graduating in May. She grew up in Mission, Texas. She transferred here her sophomore year from the University of Texas Pan American in Edinburg. She is currently seeking a degree in Criminal Justice with a minor in Human Services. She is looking to pursue her Master's degree in Family and Child Studies. Her calling is to help children out of bad situations by being able work for Child Protective Services. She is adventurous and enjoys working out and spending time outdoors. She is a member of the leadership society Sigma Alpha Pi. She is the Vice President of the Women's Club Lacrosse Team. She is also the Physical Training Chair for the largest criminal justice organization on campus, Lambda Alpha Epsilon. She is currently an Emerging Leaders mentor which focuses on helping transfer students having a smoother transition to Sam.
---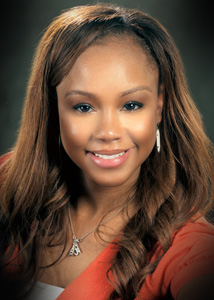 Arynn Graham:
It is Arynn's fourth year at Sam Houston. She is a senior criminal justice major, with a minor in political science. Arynn is involved in several organizations on campus. She is the treasurer for The Women of 1520 and a Diversity Council Ambassador for Multicultural Student Services. Arynn is a member of the Sigma Alpha Pi chapter of the National Society of Leadership and Success, and works on campus as Housing Ambassador for the department of Residence Life. Arynn is also a volunteer adult literacy teacher at the Huntsville public library. She hopes to be in law school by this time next year pursuing her dream of being a public service attorney. Arynn is very grateful for all her professors, co-workers, advisors, and friends for making her time here at Sam unforgettable. Arynn is especially thankful for her parents for supporting her in everything she pursues.
---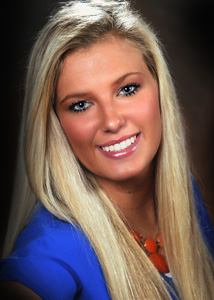 Lauren Lowry:
Lauren Lowry is a junior here at Sam Houston State University from Cypress, Texas. She is majoring in Agricultural business with plans to find a career in agrimarketing upon graduation. It is a goal of hers to one day, own her own livestock breeding operation. She enjoys being a part of Sam Houston's Agriculture Department and currently serves as the Treasurer for the Agbusiness Club, as well as the Alumni Coordinator for Sigma Alpha Sorority. Lauren is also a member of Delta Tau Alpha Honor Society, ASET Ambassadors and has competed on the Agrimarketing team for the past two years. When not working with clubs on campus, you can find her spending quality time with her family, working out at Crossfit Hville and doing just about anything outdoors.
---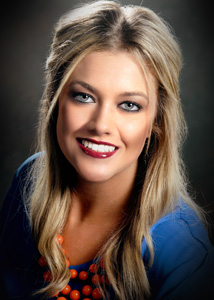 Rachel Rockwood:
Rachel Rockwood is a senior at SHSU majoring in Mass Communications with a concentration in Film and a minor in Theatre. She is a part of Alpha Delta Pi sorority, having held positions as Historian and Property Manager. She is a sweetheart to the gentlemen of Phi Gamma Delta (Fiji) Fraternity. She holds the title of Miss Phi Gamma Delta 2015 and placed in the top 3 at the Miss Sam Houston Pageant 2015. She currently serves as the President of Order of Omega and has been involved in Alpha Psi Omega, Campus Outreach, Freshmen Leadership Program, Student Alumni Association and served as a Residence Hall Council President. Rachel worked for the Department of Theatre and Musical Theatre facilitating productions for more than a year. She has worked on more than 20 productions at SHSU. Rachel volunteers with the Ronald McDonald House, Huntsville's Boys' and Girl's Club, Huntsville Highway clean-ups.
---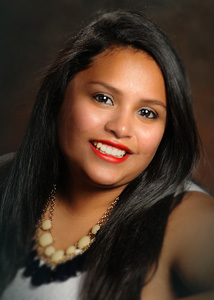 Liliana Sanchez:
Liliana Sanchez is a Mass Communications major here at Sam Houston State University. She graduated from high school with her diploma and her Associate of Arts degree. At 19 years old she is a senior and the first in her family to go to college. During her time here at SHSU Liliana has become a sister of Delta Xi Nu Multicultural Sorority Inc., is a historian for SHSU Food Pantry, and was a member of the SHSU Ballet Folklorico. Upon graduation Liliana would like to become a PR for a nonprofit organization in order to continue to serve those in need.
---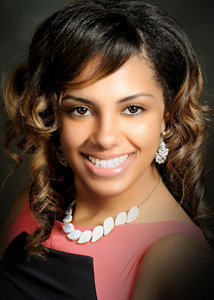 Kelsie Smith:
Kelsie Smith is a Mass Communications Major from Burleson, Texas. Kelsie came to Sam Houston the fall of 2012 where she competed on SHSU's nationally ranked Rodeo Team for two and a half years. In spring of 2013, Kelsie was a contestant in the Miss Black and Gold pageant. She also hosted the 21st Annual Sammy Awards. She is now striving to become a Professional TV/Award Show host. She also enjoys hanging out with her pet mini pig, Kruze. Kelsie is the president of the SHSU Kat Krazies and is a proud supporter of her fellow Bearkats. She can be found at every home game at bowers stadium cheering for the Sam Houston Football Team. Kelsie would like to thank God, her family, friends, and all of Sam Houston State University for supporting her and providing with the most spectacular college experience any student could ever ask for.
---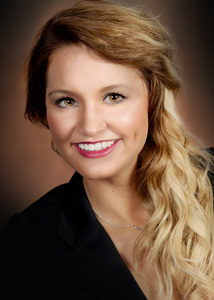 Amber Treybig:
Senior Mass Communication Student, Amber Treybig, has left her mark in many ways at SHSU. From being the current Historian for Zeta Tau Alpha, to being a part of National Broadcasting Society and Order of Omega, this Katy native is very well known around campus. You can see her on the sidelines at Football games with a camera working for Bearkat Sports Network or running around Huntsville interviewing local celebrities for her next news-package. Amber has served at multiple charities around Houston including raising money for Breast Cancer Education and Awareness and the Boys and Girls Club. After getting her masters in Journalism at the University of Texas, Amber plans on working for a local news station or becoming the next Erin Andrews. Amber continues to keep her GPA above a 3.25 and always finds time to hangout with her friends, family and teacup Chihuahua, Tequila.
---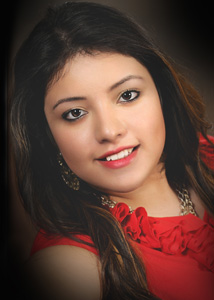 Maria Fernanda Valtierra Martinez:
Maria Fernanda Valtierra Martinez is the daughter of Moises and Angelica Valtierra. She was Born in Mexico City, but raised in Center Texas. Maria is currently a senior with a double major in Accounting and International Business. She works for The SHSU Student Activities office, and is president of both Beta Alpha Psi, Kappa Mu chapter, and SHSU Ballet Folklorico. Maria also serves her college as a College of Business Ambassador, and a leader for the Catholic Student Center. Maria completed her internship with Newfield Exploration this summer, and will begin full time employment in their accounting department upon graduation on May 2016.
---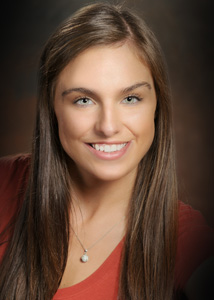 Jennifer Ward:
Jennifer Ward is a senior Bearkat majoring in Criminal Justice and Political Science. Born and raised on Long Island, New York, Jennifer moved to Texas in 2013 and truly believes that was the best decision she has ever made. Jennifer always felt a calling to Texas but found her way to Sam Houston State University specifically for the criminal justice program. Her passion within the criminal justice system lies in bringing healing and recovery to survivors of sexual assault and domestic violence. Jennifer is a group fitness instructor for the campus recreational sports center, specializing in Zumba, Yoga, Pilates and Hip-Hop. Along with her passion for fitness, Jennifer also has a passion for learning about different belief systems and cultures and as such is a member of the campus organization "Alternative Way of Life." Jennifer Ward loves being a Bearkat and would be honored to be your 2015 Homecoming Queen.
---