QUEEN CANIDATES
Alexis Bloomer:
Alexis Bloomer is a junior at Sam Houston State University. She is majoring in Mass Communications with an emphasis in Broadcast Journalism. Alexis is honored to represent 90.5 The Kat. Being a proud Bearkat Alexis stays involved on the campus and in the community. She truly believes "A Measure of a Life, is its Service." Alexis is a board member of the Student Service Fee Committee as well as the Campus Life Development Committee. She is a member of Zeta Tau Alpha sorority and serves as the social committee chair and ZTA hall council. Alexis is involved in National Broadcasting Society and covers the media for the SHSU Rodeo Team. She is the SHSU anchor for ESPNU. Alexis, is a national host on Sirius XM Radio where she broadcast daily from SHSU and is the anchor for a new Sports Show on RFD-TV. Alexis is proud to be a SHSU Bearkat!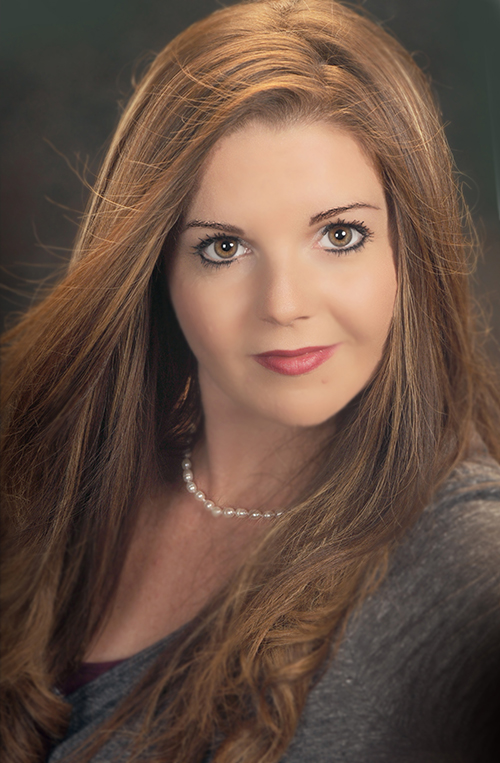 Teri Clark:
Teri Clark is an elementary education major from Humble, Texas. She is a member of Bella Sorelle Women's Organization, honorsociety.org and is sponsored by Iron Works Health Club of Huntsville, Texas. She is a young 33 year old mommy to four children, one of which is her niece. She certainly does not shy away from responsibility! When the opportunity presented itself to further her education she set her sights on Sam Houston State University because of its reputable academic foundation and wide-array of student diversity. She believes in achieving the seemingly impossible and tackles every obstacle that she is faced with. Teri has recently committed to a healthy lifestyle change and is training for her first 5K marathon. She decided to be a candidate for Homecoming Queen in an attempt to prove that this is not just a competition by majority vote based upon the outer exterior of a young lady. She believes that as a student of SHSU there is the responsibility of choosing a woman who stands for something more than just a pretty face and that no matter your age, ethnicity, size or walk of life from which you came, no dream is too far to reach and no goal is ever to big to conquer.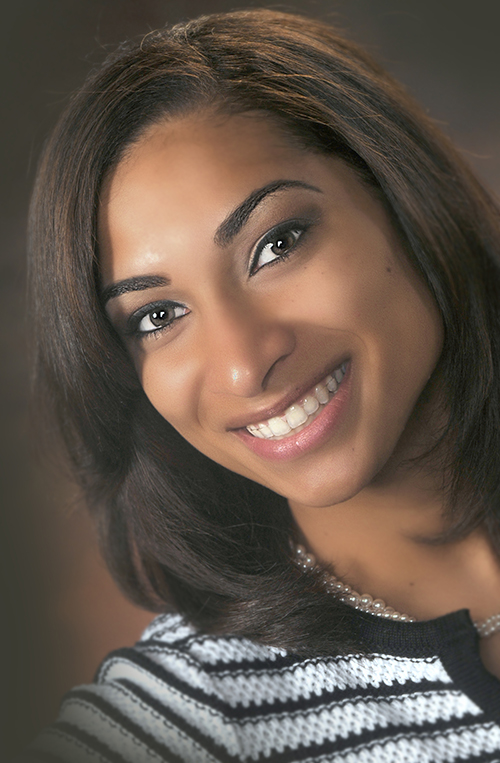 Janet Clay:
Janet Clay is a native of Richmond, TX. She is an Interdisciplinary Studies major with a minor in Special Education. On campus she is a member of Kappa Delta Pi Educational Honor Society, Sigma Alpha Pi Leadership Society, Who's Who in America Colleges and the of Kappa Mu Chapter of Delta Sigma Theta Sorority, Inc. She has dedicated her time to at-risk children in the area by being a mentor at local elementary schools and churches. In conjunction, she serves her school and community by volunteering in local book, school supply and toy drives for children. Her hobbies include; music, singing, acting, making others laugh, inspirational writing and reading. Upon graduation she plans to earn a Master's degree in Education Administration and later become a school district Administrator. Being a first generation college student, she exemplifies the quote "Homo sum: humani nil a me alienum puto" I am human so nothing human can be alien to me. ( Terentius)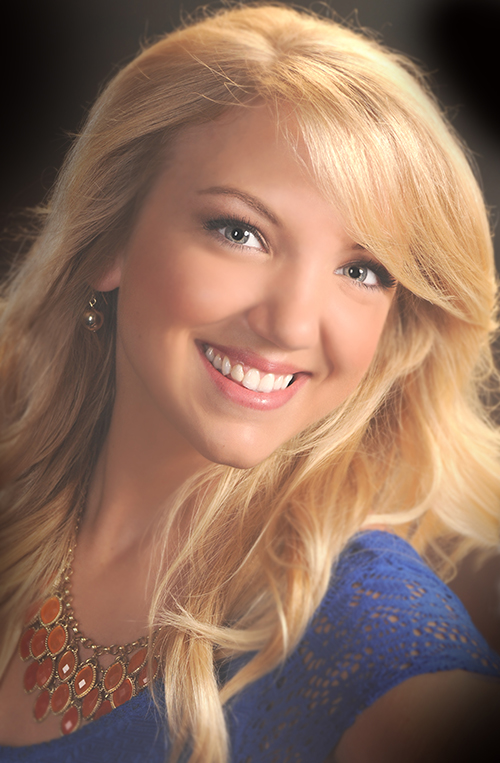 Sarah Hammonds:
Sarah Hammonds is a Senior at SHSU pursuing a BFA in Dance and a minor in Marketing. Sarah love being involved and serves as one of the seventeen student ambassadors as an Orange Key. She is also a part of the Honors College, Golden Keys National Honor Society, Order of Omega, and the Student Alumni Association. She served on the 2013 Freshman Orientation Team and has been a councilor at BearKat Camp for the past three years. Sarah has been the recipient of "Who's Who among Students in American Colleges and Universities", "National Panhellenic Conference Scholarship" and most recently the "Mary S. and Scott McCarley Performing Arts Endowed Scholarship." Sarah also had the opportunity to perform at the Hobby Center in Houston this September in Noble Motion Dance's production of Collide. Sam Houston has taught Sarah the importance of our motto "A Measure of a Life is its Service" and of course how to be a proud Bearkat. Eat'Em Up Kats!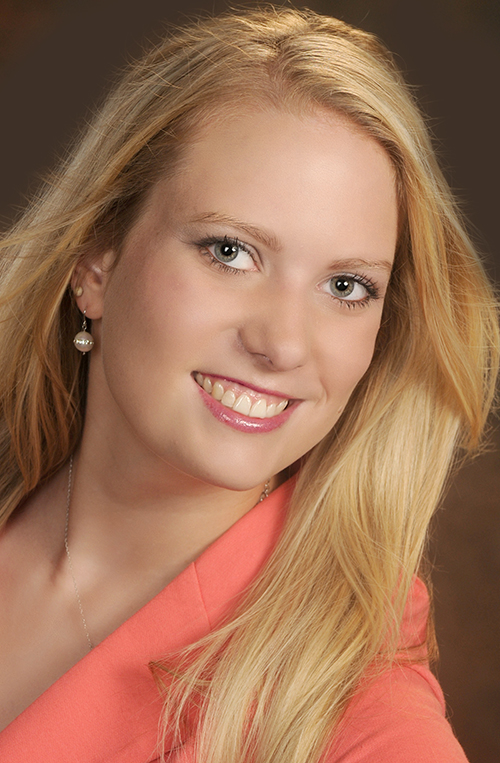 Kelsey Jones:
Kelsey Jones is a Junior majoring in Animal Science with a Pre-Veterinary concentration who plans on graduating from Sam Houston State University in May of 2015. During her time here at Sam, she has been an active member and officer of Block and Bridle, was inducted into and active in Delta Tau Alpha Agriculture Honors Society, she is collegiate FFA President, Sigma Alpha Professional Sorority Philanthropy Chair and in November she will be inducted into the Golden Key International Honors Society. In her spare time, she participates in various Ag Department events and rides her horses. Kelsey cherishes the variety of people she has met here at SHSU and the positive impact they have had on her life. Winning the title of Sam Houston Homecoming Queen and representing the Ag and IT Department, as well as Sam Houston State University as a whole, would be such an unforgettable college honor.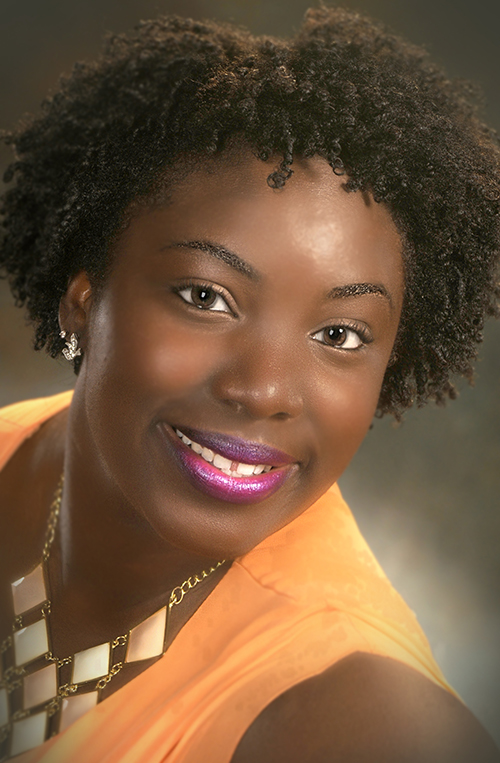 Elizabeth Opara:
Elizabeth Adanna Opara also known as "Liz" was raised in a Nigerian household but born in the city of Houston, Texas. She is a leader and a pioneer on Sam Houston State University's campus. She currently holds the title of Miss Face of Nigeria 2013 and she is one of the founders of the new business professionalism organization for women called 1520. In addition to these titles, she is a very active Bearkat, recently winning the Sammy for outstanding cultural student organization earlier this year as President of African Student Association. More than anything she strives to live up to the motto, "A measure of a Life is its Service" and that is why she started Kats for TOMS: One Day Without Shoes. A day to bring awareness of poverty in third world countries, while giving SHSU students a way to give back. She stands apart from all the other candidates not just because of her diverse background and unique look but more importantly her virtuous and goal driven nature.
Summer Palmertree:
Summer Palmertree is a Senior Mass Communication major and a Communication Studies minor from the small town of Montgomery, TX. She has been involved with many student organizations since her freshman year at Sam. Not only is she a proud Bearkat, she is President of the National Panhellenic Conference, governing body of NPC sororities. She is a passionate member of Sigma Sigma Sigma sorority and has held offices over the past three years including Vice President and others. Summer is a three year member of Pay It Forward, an organization changing the lives of children in foster care. Summer was a part of Priority One, on-campus public relations firm where she assisted in coordinating White House ABC correspondent Ann Compton's visit to SHSU. She was also a part of Diamond Kats. Summer works at The Connection at Huntsville as a leasing agent. She loves two-stepping, playing xbox and believes it's always "Summer time!"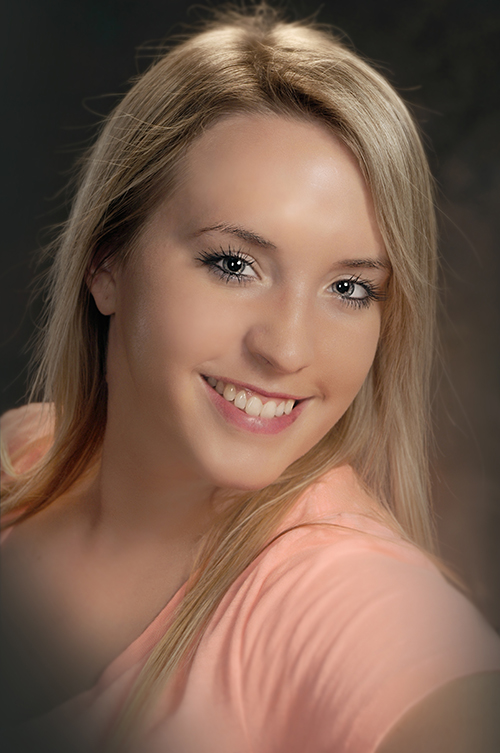 Kourtney Schaeffer:
Kourtney Schaeffer, a senior at Sam Houston State University, and grew up in the small town of Coldspring, Tx. She is a Biology/Pre-medical major and aspires to one day go to medical school and become a dermatologist. Kourtney is currently a member of the newly colonized sorority of Alpha Omicron Pi where she helps advocate for arthritis awareness. When not involved in school, Kourtney enjoys participating in intramural sports, volunteering, and coaching little league softball.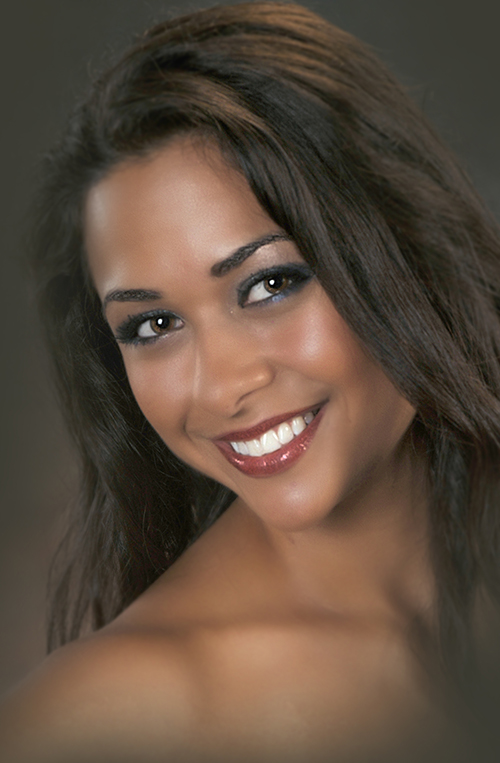 Ameera Swaidan:
Ameera Swaidan is an SHSU junior in the mass communications department, with a major in PR & Advertising and a minor in Political Science. She is a member of the Golden Key Honor Society, competes in the Miss America organization. She is the current reigning Miss Capital of Texas 2013, and works at Napa auto parts right here in Huntsville. Her passions are reading, singing, expert cooking, pageantry, acting, fitness, and politics. She speaks English, French, and Arabic. She has interned with our U.S. Texas Senator John Cornyn in his office in San Antonio, her hometown. She hopes to one day be able to run for national office and who knows maybe be the first woman president of the United States of America acquiring true leadership. Until then she is a talented and hardworking woman who also participates in creative acting and modeling jobs in the Hollywood arena and abroad.
KING CANDIDATES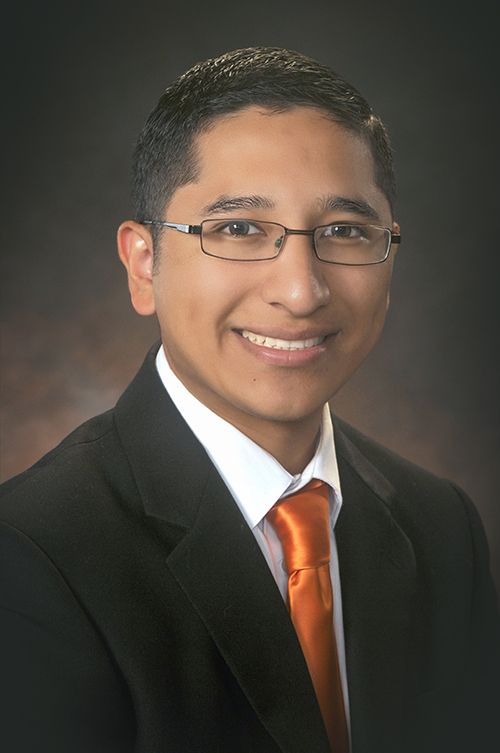 Santiago Casas:
Santiago is the youngest son of Santiago and Yolanda Casas. He is proud to call Huntsville his hometown. He is a senior majoring in Political Science with a double minor in Economics and Spanish. He has been a member of the Political Science Junior Fellows, and is currently a member of Pi Sigma Alpha (Political Science Honor Society), Golden Keys International Honor Society, and SHSU's Ballet Folklorico. He is the current President of the LULAC Young Adult Council #4284 and the Vice-President of International Hispanic Association. He will be attending law school in the fall and hopes to do private practice in the fields of immigration and corporate law. He later aspires to go into politics and run for office one day. He would like to thank the City of Huntsville, his family, friends, and fellow Bearkats for an amazing Undergraduate journey and countless memories. Eat 'Em Up Kats!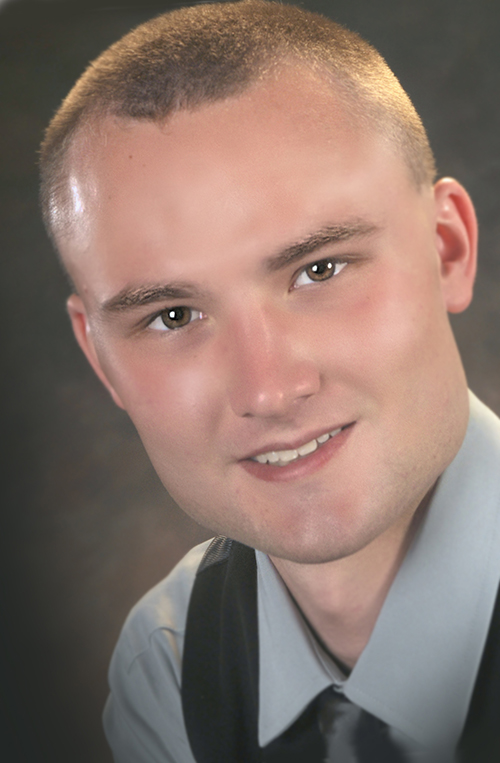 Patrick Hawkins:
Patrick B.M. Hawkins is a senior at Sam Houston State University, majoring in Business Management. Patrick was born in Plano, Texas and raised in Wylie, Texas where he developed a deep love of volunteering for both school and community projects/programs. His free time is spent volunteering with multiple clubs/organizations throughout the year, especially dealing with animal care.
Patrick has served as Secretary, Vice President and currently serves as President of the SHSU Lions Club, working closely with the Huntsville Lions Club. Other organizations Patrick is associated with include the Student Alumni Association and the Program Council. His volunteer work includes projects with Habitat for Humanity, the Rita B. Huff animal shelter, and Sam Houston State University school functions.
After graduating, from SHSU, Patrick plans to seek employment at a major publishing company and continue his education and establish his own writing career, hoping to have his own works published.
Keenan Jones:
Keenan Jones is a Junior Mass Communications major with the mindset of a businessman and the school spirit of a Bearkat. Born and raised in Houston, he has always had the desire and hunger to succeed.
While at Sam Houston, Keenan has had a few noteworthy accomplishments. He built his leadership skills by being a part of the New Student Orientation Team, serving as a Visitor Center Ambassador, and becoming one of the newest members of the prestigious Orange Keys organization. He refined his craft by interning with KHOU Channel 11 News in Houston, and the University's Marketing and Communications Department. Also, his dedication to academics landed him on the Dean's list during the 2011-2012 academic year and the President's list the 2012-2013 academic year.
Keenan is also the creator of Liveatsam.com, which serves as a hub for all of Sam Houston's students to view his photography and film work.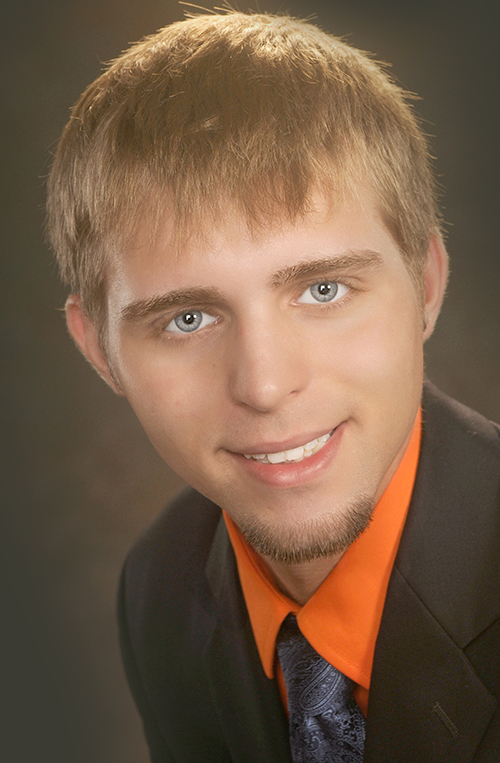 Kyle Laqua:
Kyle Laqua, a senior majoring in Animal Science with a minor in Agricultural Business from Dickinson, Texas that came to Sam Houston in fall of 2012 after transferring to begin a degree in agriculture and will be graduating this spring. He is always very involved in many organizations here at Sam Houston including being the President of Alpha Gamma Rho Professional and Social Agricultural Fraternity, a member of the Agriculture and I.T. Ambassador team, Delta Tau Alpha Agricultural Honor Society, Block and Bridle Club, and Ag Business Club all while maintaining an off-campus part-time job and being a full time student. For him, Sam Houston has offered the opportunity for a great education in and outside of the classroom. After graduation, he plans to pursue his Master's in Agricultural Business and one day having a career at an agricultural related company.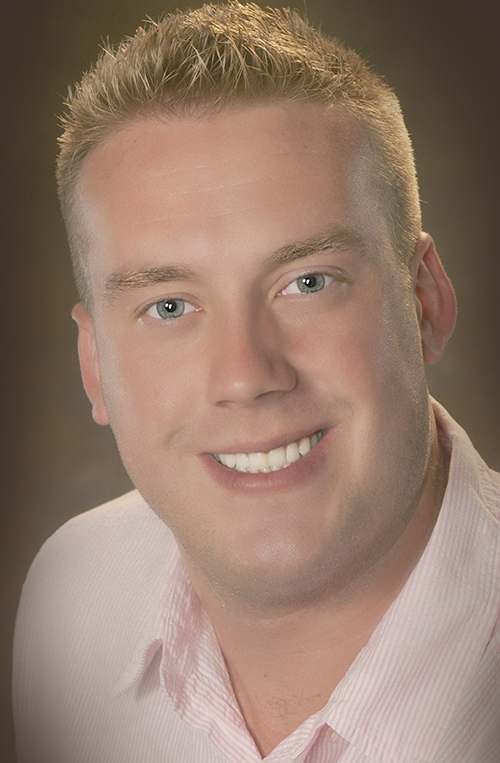 Trey Rice:
Trey Rice is a Senior Bearkat from the Texas hill country of Dripping Springs. He is a Kinesiology major specializing in exercise science and minoring in health. He currently works for Sam Houston State University as a student organizations assistant. Trey has spent the past four years as an active member of the Epsilon Zeta chapter of Delta Tau Delta social Fraternity. Within the chapter he has served various committees and he states his most memorable position of leadership as being Director of Philanthropy, where his efforts garnered awards for excellence in programming. Trey spent his past three summers working as an orientation leader, and he feels the experience was the most positive and influential point in his life. Trey likes to apply the university motto: "The Measure of a Life is its' Service" through his service to the fraternity, Greek life, the university, and feels his best skill as an ambassador to the university is to continue to smile and spread wisdom to younger students.