2015 Homecoming Theme Contest
If you wish for your decorated office to be judged, please fill out and return the registration form below by
Friday, October 16th. The winner will receive bagels and coffee, compliments of Einstein Bros Bagels.
2015 Contest Letter and Rules | 2015 Contest Entry Form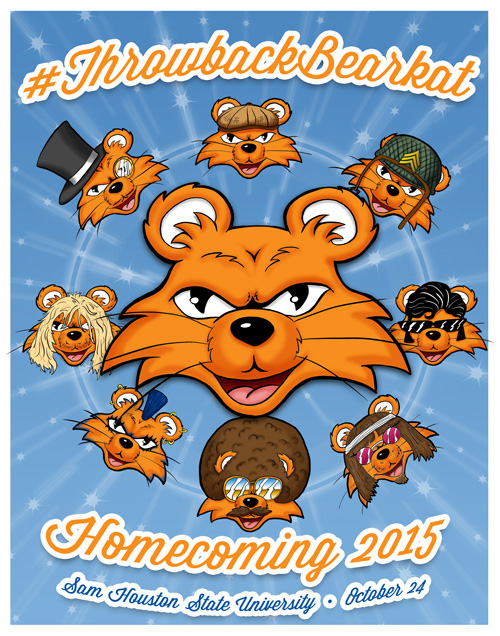 2014 Homecoming Theme Contest Winners
Thanks to all participants of the 2014 Homecoming week. Each entry was judged in two categories [Best Decoration Award and Most Original Award]. We are proud to announce the winners of the SHSU Homecoming event that took place on October 7th, 2014.
1. Best Decoration Award
Financial Aid and Scholarships theme: Katysby Soiree
2. Honorable Mention in Best Decoration Category
Bearkat One Card
3. Most Original Award
Student Legal and Mediation Center theme: The Great Lawsby


Winners with Charlie Vienne with the Homecoming committee and Matt from ARA Einstein presenting winners with Coffee.


4. Honorable Mention in Most Original Category
Visitors Center
Best Decoration Award Contest Gallery 2014