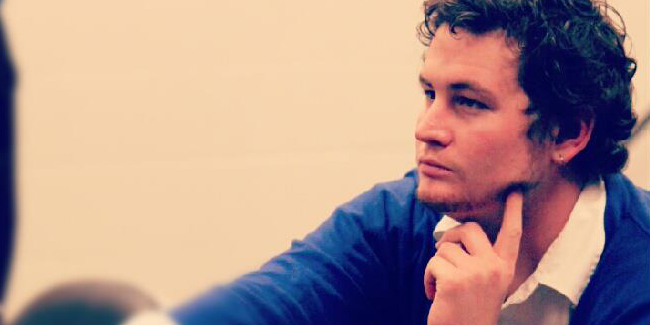 SHSU senior Connor Hyde just got his first international byline, thanks to a mentoring program offered by GCJD.
Connor wrote a story about immigration reform that was published on UPI's global news service.
His UPI mentor, and GCJD helped him with everything from his story pitch, to story organization.
"I learned I needed patience and really needed to keep up with the daily political developments in Texas to do a good job. It was really challenging because I've never covered politics and policy before, but I wanted to be challenged" said Hyde.
That's exactly what GCJD Executive Director Kelli Arena was hoping for; "It's best when students are outside their comfort zone. That's when real growth takes place," Arena said.
Hyde says he was relieved when all his hard work eventually paid off and he's already applying what he's learned to his daily work.
"I really sharpened my interviewing skills. If you can't get information from people, it doesn't matter if you can write. You really need to know how to pull out the best information from your sources," he added.
The 22-year old Hyde is a fourth-generation Bearkat from Cypress, Texas. He is the sports editor for the student run newspaper The Houstonian and he interned at Community Impact newspaper this past summer.
Hyde is currently enrolled in the GCJD workshop directed study class, where he will continue to sharpen his editorial and writing skills.
GCJD formed a partnership with UPI Next last year to work with journalists around the globe. Hyde is the first SHSU student to participate in the program.
---
Global Center for Journalism and Democracy
Dan Rather Communications Building, Room 201, Huntsville, TX 77340
Phone: (936) 294-4399