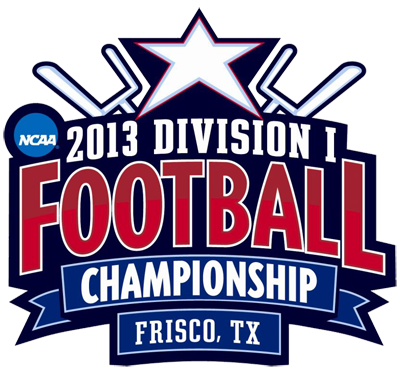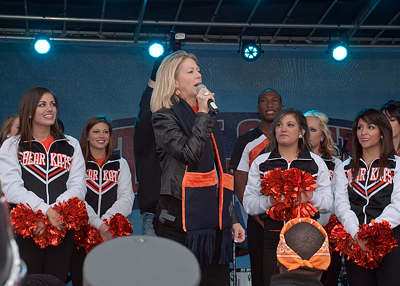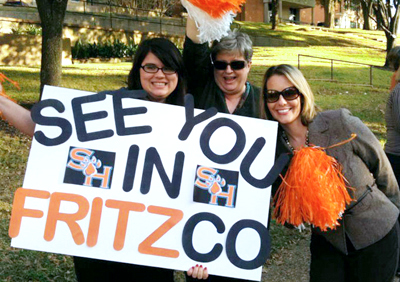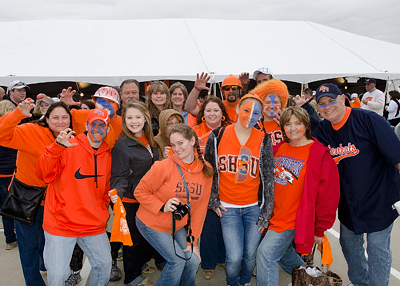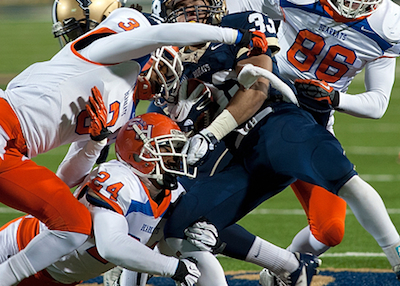 Schedule of Events
Wednesday (Jan. 2)
Football Sendoff
When: 3:30 pm
Where: from Montgomery Rd, to Sam Houston Ave, to 11th St, to I-45
---
Friday (Jan. 4)
SHSU's Official Friday Night Pep Rally
Sponsored by the SHSU Alumni Association (alumni@shsu.edu or 936.294.1841)
When: 8-10 pm; KatKall and speakers will begin at 8:30 pm
Where: Dallas/Addison Marriott Quorum
14901 Dallas Pkwy, Dallas, Texas, 75254
972.661.2800 or 888.228.9290
DJ services provided by DJKICKFLIP
Activities: Performances by the Bearkat Marching Band, Sammy Bearkat, SHSU's Co-Ed Cheer, All-Girl Cheer, and Orange Pride Dance Team. Speakers will include SHSU President Dana Gibson and Athletics Director Bobby Williams. Barnes and Noble's University Bookstore will be selling Official SHSU merchandise. A cash bar will be available.
A map can be accessed HERE.
---
Saturday (Jan. 5)
Tailgate Town (Official SHSU Tailgate)
When: 9 am to noon
Where: Adjacent to FCS Dallas Stadium in Gold Parking Lot
Activities: quarterback games, a mechanical bull, team pep rallies, and food and drinks.
9:00-10:00 am — Powerade NCAA Youth Clinic. A free event managed by USA Football and former NFL players for boys and girls ages 7-14 on fitness instruction and sportsmanship. (Registration begins at 8:00 am at the event or register online)
9:45 am — Sam Houston Football Team Arrival. Greet the players and coaches as they enter the stadium prior to the game.
10:30-10:45 am – Sam Houston State Pep Rally
Official NCAA DI Football Championship merchandise may be purchased in Tailgate Town and within FC Dallas Stadium near sections 100, 118 and 133.
Download last year's FCS Championship Fan Guide, which includes details about activities, Tailgate Town and a map.
Contact: Brandon Cooper at 936.294.3861
All Other Tailgating
SHSU versus North Dakota State
Kickoff at noon at FC Dallas Stadium, Frisco, Texas