Standing on its Four Pillars: Attitude, Approach, Intensity, and Toughness (AAIT), The Pack approaches the game from an unconventional mindset. While many out there search out improvement on their physical skills from individual lessons, specialized camps, video analysis, and even the latest and greatest equipment and swing trainers; "The Pack Mentality" seeks out to condition the mind, body, and spirit while always striving to tap into the inner Aggressor and Competitor within each of us.
DATES: TBD
AGES: 7yrs and up (specific to each camp)

The Sam Houston State Football Staff, along with coaches from various college football programs across the country like BIG 10 Northwestern & Rutgers and BIG 12 University of Oklahoma will be there to help you take your game to the next level.
DATE: July 18th
AGES: Entering grades 9 - 12

The camp will give campers individual position & hitting instruction, special position instruction for pitchers & catchers, & players will learn ways to improve their running forms and learn valuable exercises to improve speed and agility.
DATES: June 9th, 23rd; July 20-23
AGES: 9 - 18yrs

The camp will target the camper's volleyball position and enhance technique simultaneously.
Detailed skill training with numerous reps will be done so that campers can advance their skills and their strategic understanding of that position.
You can advance your volleyball fundamentals and also learn new systems by targeting ball control along with strategic understanding. Campers will improve their various position specific skill levels. Campers will also play volleyball games in a tournament format that will help improve their overall play.
DATES: June 13-15; July 20-23
AGES: 6th - 12th grades (specific to each camp)

Contact Football Camps feature full contact drills and scrimmages with a staff of major college coaches and players. At camps "contact" is introduced in a slow, gradual progression before any actual "contact" is initiated. Campers are divided according to age, weight and ability.
The instruction (3 times a day) stresses both individual positions and team play with every camper. Thousands of our previous football campers played, or are now playing college football (many at schools represented by our coaching staff).
DATE: June 23-27
AGES: 8 - 18yrs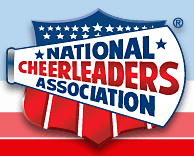 NCA Camp Curriculum is based on core principals that ensure cheerleaders learn the proper safety technique and develop a strong foundation. Our Staff makes all the difference! You'll get more one-on-one time than ever with the AACCA certified, well-trained NCA Staff. Your Buddy Instructor will motivate and lead your team on and off the field.
You can rely on NCA to equip you with the material and support you need to successfully lead your team throughout the year.
DATES: June 9-12, 17-20, 23-26; June 30-July 2; July 13-16
AGES: Jr. High and High School
For more information regarding any of the camps, contact Patrick Antwi at camps@shsu.edu.