The School of Music at Sam Houston State University offers a wide variety of summer camps for both Middle School and High School music students. The faculty is comprised of outstanding educators from the Public Schools and the SHSU Faculty. The camps provide an inspiring and educational experience in a supervised and safe environment.
Sam Houston State University has been providing outstanding summer opportunities for students for over seventy-five years and has given generations of students an exciting and positive experience.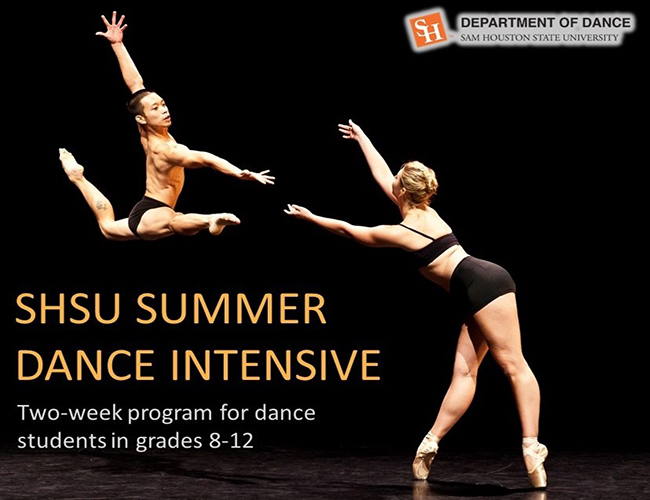 The Sam Houston State University Summer Dance intensive is a two-week program specializing in ballet, modern, and jazz, with additional classes in pilates, yoga, composition, hip-hop, and repertory. The program will give young dancers an opportunity to experience the daily routine of a Sam Houston State University dance major. The SHSU Summer Dance Intensive takes place in June.
.

Animation Creation is a week-long day camp for students in middle school, junior high, and high school. Students will use facilities in the Department of Art and work with professional artists to develop their creativity. The day camp will be divided into morning and afternoon sessions. In the morning, students will focus on drawing skills and in the afternoon they will make drawings move in the computer lab. Students will learn drawing techniques, the principles of animation, they will make drawings talk, and experiment with pixilation and stop motion. All the tools and supplies will be provided.