Medical Staff

Kerri Cravey, N.P.
Kerri obtained her Bachelor of Science in Nursing in 1992 from Auburn Universit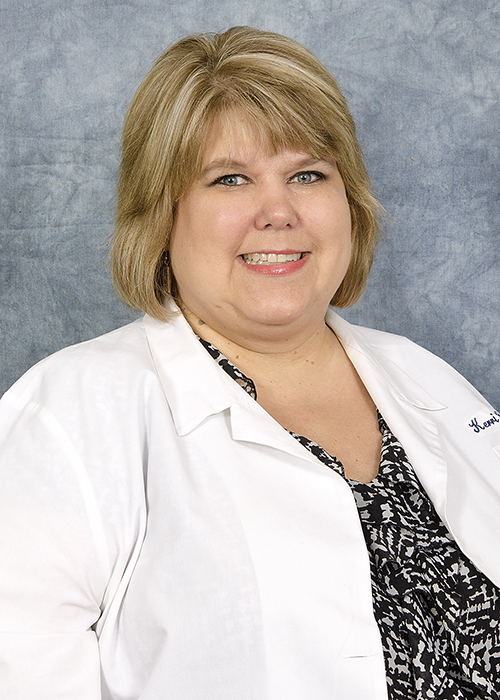 y and her Master of Science in Nursing in 2005 from Prairie View A&M University, Houston, Texas.
Prior to joining the Student Health Center in January of 2012, Kerri taught in the SHSU School of Nursing. She discovered that she loves college students and is so happy to work alongside such a great team at the SHC.
She and her family have called Huntsville home for the past 17 years where she has worked in many capacities as a Registered Nurse and a Family Nurse Practitioner, but her interests have always included women's health, sexual health and mental health. Her passion is to work alongside patients for the common goal of helping them be their best.
Kerri is married and has 3 young adults. She enjoys spending time with her family; watching movies, or SEC football, hanging out with her daughter shopping or getting nails done, or watching anything her kids are in.
---
Lewis Devore, P.A.
Lew graduated from Oklahoma Christian College in 1966. This was followed by a stint in the U.S. Navy as a hospital corpsman and he also served in Vietnam from 1969-1970.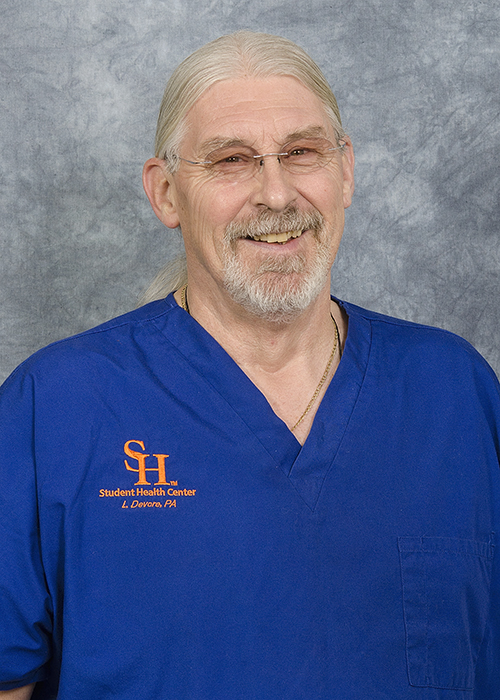 Lew was a member of the first class of the University of Oklahoma Physician Assistant program graduating in 1972. He then became an assistant professor at the University of Oklahoma College of Medicine and taught in the Physician Assistant program from 1974 until 1981.
Lew has worked in all facets of medicine, but his favorites include orthopedic surgery (1977-1984) and emergency medicine (Huntsville Memorial Hospital 1995-2004), and college health. Since his practice in college health, he truly enjoys and looks forward to coming to work daily to try to help those students that are sick or injured.

Lew is married to his lovely wife Claire and they enjoy traveling every summer. One of his favorite trips is his recent 6 week, 12,193 mile journey to Alaska. They also continue to explore the great state called Texas. His other love is football and he faithfully follows the Oklahoma "Sooners", The Texans, and of course our own beloved Bearcats.
Him and his family have lived in Huntsville for the past 30 years. They have three grown children and four grandchildren. The oldest granddaughter is following in "Poppi's" footsteps and is in nursing school.
---
Tom Hill, M.D.
Dr. Hill received his Bachelor of Science in Biology in 1984 from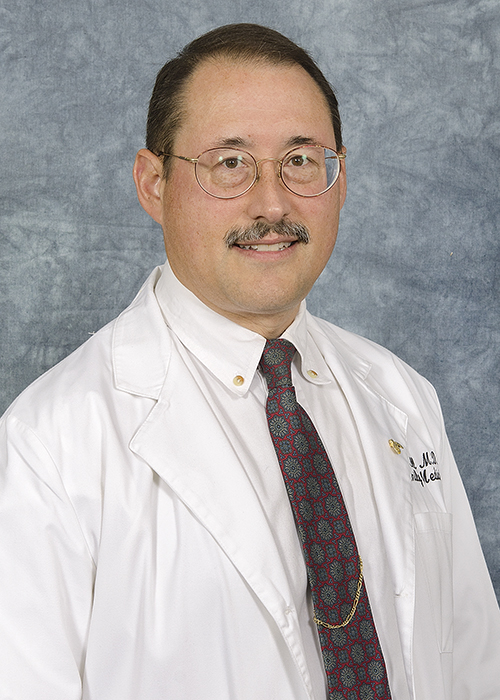 The University of Texas, his medical degree in 1989 from UT Health Science Center, and completed his Family Medicine Residency in 1992 from UTMB Galveston.
Dr. Hill came to the SHC in 2004 after working for 12 years in private practice.
He resides in Huntsville and enjoys reading and working on home repairs. Outside of his work at the SHC, he owns and operates CosMedic Solutions and a small private practice.
---
Pamela Stanosheck, N.P.
Pam obtained her Bachelor of Science in Nursing in 1995 and her Master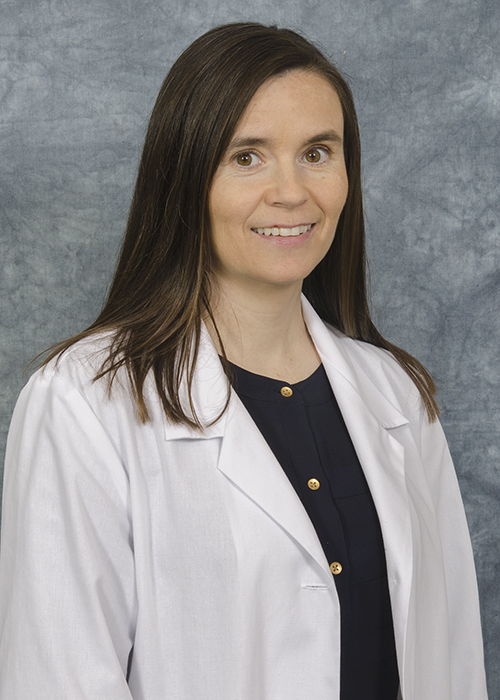 of Sciencein Nursing in 2008 from Clarkson College in Omaha, Nebraska.
Prior to joining the Student Health Center, she taught in the SHSU School of Nursing, Clarkson College nursing department, and worked as a Family Nurse Practitioner at the Healing Gift Free Clinic.
Pam is married and has three sons. Her hobbies include yoga, running, bicycling, reading, and spending time with her family.
---
Greschen Yount, M.D.
Dr. Yount is a board certified OB/GYN who joined the Student Health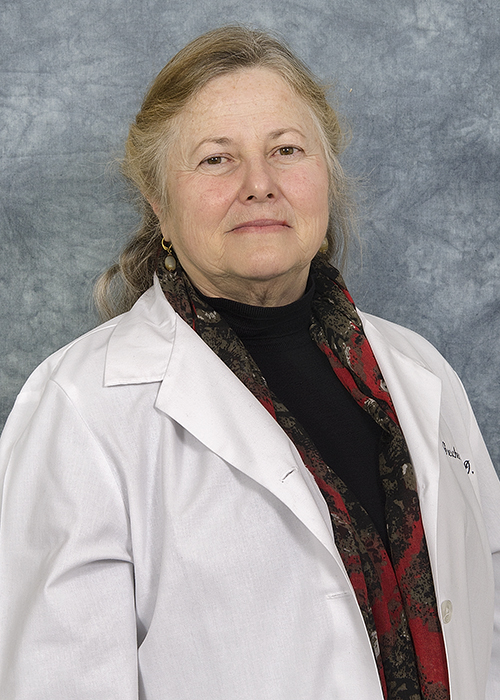 Center in 2013. She received her Bachelor of Science degree from Baylor University and her Medical Degree from the University of Texas Health Science Center, San Antonio. Upon completion of her residency program at St. Joseph's Hospital, she worked in both private practice and was a medical professor.

She is a dedicated provider with the drive to provide compassionate quality care for SHSU students.
Dr. Yount is the mother of three sons and enjoys spending her free time with friends and family at her farm in Brenham, TX.
---
Nursing Staff
Kristi Benestante, R.N.
Kristi graduated from Missouri State University in 2005 with a Bachelor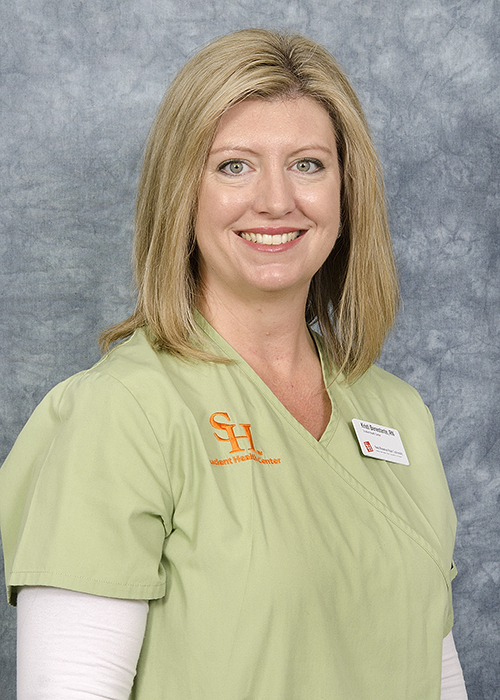 of Science in Nursing.
Prior to joining the SHSU Student Health Center, Kristi gained her nursing experience in the emergency room setting.
Kristi has been married for 19 years to her high school sweetheart and has 3 children. Her hobbies include exercising, learning about essential oils, arts and crafts, and most importantly spending time with her family.
---
Deborah Hester, L.V.N.
Deborah is a graduate to Joe G. Davis School of Vocational Nursing from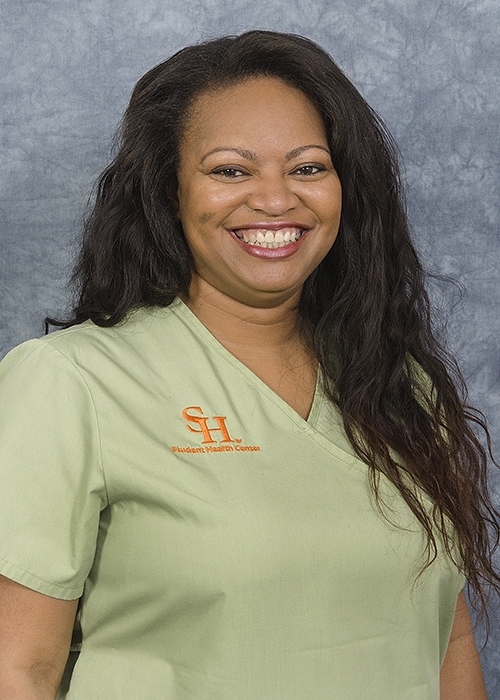 Huntsville Memorial Hospital and a recipient of the Patsy Woodall Outstanding Student Award.
She has spent 13 years practicing nursing ranging from medical/surgical care, long-term acute care, long-term care, and nursing administration.
She has been married for 18 years to her college sweetheart. They have three kids, one of which is in college and two in high school.
Deborah loves to travel, watch her kids play sports, read, and is heavily involved in church outreach ministry.
She enjoys talking with young adults and helping them work to accomplish their goals.
---
Ana Maiorano, L.V.N.
Ana graduated from Joe G. Davis School of Vocational Nursing and received the Patsy Woodall award for the Outstanding Nursing Student.
Throughout her career she worked in pediatrics, internal medicine, and family practice. In 1995 she began working the SHSU SHC and still loves her job. What she loves about her job is that she gets to help meet the needs of student's medical and the opportunity to nurture and counsel students.
In her spare time, Ana enjoys camping, gardening, and spending time with family and her canine babies.
---
Christina Miles, L.V.N.
Christina graduated from Tyler Junior College as a Licensed Vocational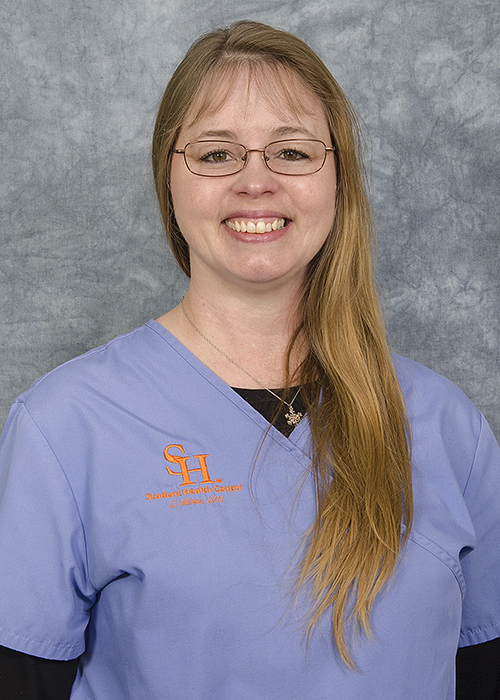 Nurse in 1986.
She worked for 21 years in cardiology prior to joining the SHC in 2007.
Christina enjoys spending time with her husband, friends, and pets; jewelry making and scrapbooking. She also likes walking for charity benefits such as Multiple Sclerosis, Heart and Wounded Warriors.
---
Frieda Turner, L.V.N.
Frieda graduated from Joe G. Davis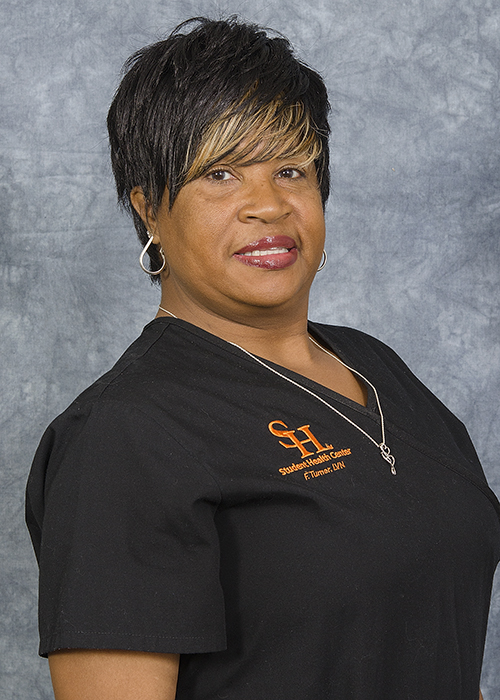 School of Vocational Nursing with a degree as a Licensed Vocational Nurse in 1989.
In 1997 she joined the SHSU Student Health Center. Prior to joining SHSU, Frieda worked in a nursing home.
She has been married for 27 years, has 4 children, and lives in Huntsville. She loves most sports, although her favorite is Track and Field. She likes to sew, crochet, and do most DIY projects. She prides herself in being a woman that loves tools!
---
Pharmacy Staff
Kendra Bookman, PharmD - Pharmacist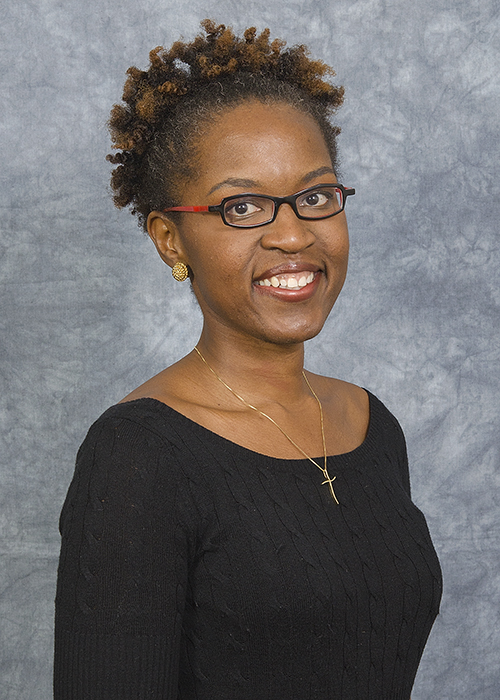 Kendra obtained her Doctorate in Pharmacy license from Xavier University of Louisiana in 2001. Even though she went to pharmacy school in Louisiana she has only worked in Texas. She is registered with the Texas State Board of Pharmacy as the pharmacist in charge at the SHSU SHC.
Prior to joining the SHSU SHC staff in the fall of 2012 Kendra worked for 12 years in retail. She enjoys working with the students here and educating them on medications and general health. One of her favorite parts about working at the SHSU SHC is counseling patients and getting to know them.
She is married and lives in Grapeland. She enjoys cycling, hiking, and spending time with her family in her free time. One of her favorite past times is playing word games.
---
Jana Wonders, Pharmacy Technician
Jana obtained her pharmacy technician certification after completing a self study program in the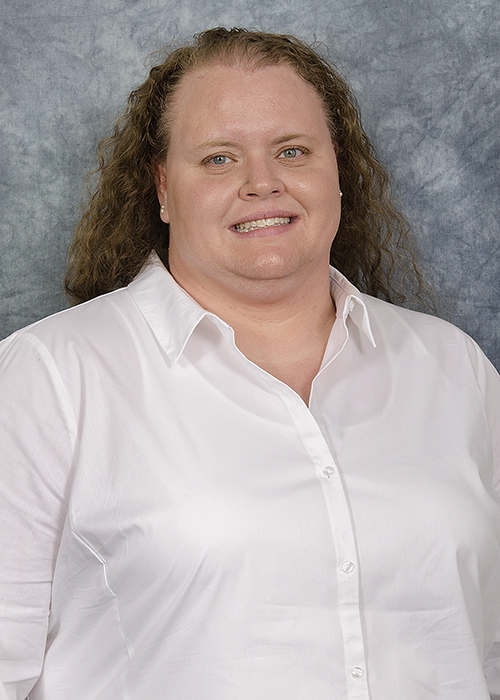 fall of 2001 after graduating from Madisonville High School. She is recognized by the Texas State Board of Pharmacy and the Pharmacy Technician Certification Board. Jana completed a pharmaceutical compounding school with the Profession Compounding Center of America located in Houston in 2004. She is also a member of the American Association of Pharmacy Technicians.
Prior to joining the SHSU SHC in September of 2014 Jana worked for 7 years at the Texas A&M University Student Health Services Pharmacy and before that 8 years in retail. She has found that she loves working with college students and helping them to learn how pharmacies work and how to better their health.
She and her husband have been married for 4 years and call Huntsville home. They both love Huntsville for the outdoor activities, antique stores, and its location. The Huntsville State Park is always a favorite of the couple or a weekend get away to Dallas, Houston, or San Antonio.
---