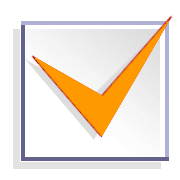 Troubleshooting Registration Help Program
Main Menu
Steps:

Click the check box next to the class you want to add to your schedule.
Note: If there is no check box, but NR or C instead, this class is
not open for registration or is cancelled at this time.
Remember: When you try to register for courses that require a lab (Biology, Chemistry, etc) you may be required to register for both the lab and the class at the same time.
After you have selected your class, click the Register button at the bottom left of the screen.
See example below.
10. Do you need assistance selecting classes?