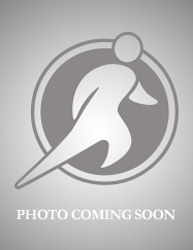 Jessica Chumley
Graduate Assistant
Hometown:
Bio: Jess received her Bachelors of Agricultural Business from Texas A&M University- Commerce and is now working on her Masters of Business Administration here at Sam. While her focus is centered around the University Camp Challenge Course, Jess has experienced a range of outdoor activities such as: rock climbing, camping, kayaking, canoeing, caving, mountain biking, cycling, horse-back riding, and fishing. Her favorite adventures thus far was week-long trip to Arkansas. She climbed at Horseshoe Canyon for two days, then canoed the Buffalo River for three. She looks forward to recreating her experiences for other students here at Sam.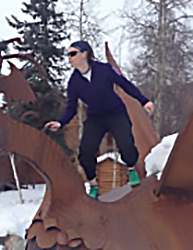 Lara Patterson
Outdoor/Traditions Camp Coordinator
Hometown: Madisonville, TX
Bio: Lara joined SHSU Outdoors in August 2014. She has worked in the recreation profession since 2001 with experience in municipal, non-profit, campus, and military recreation. Her passion and experience for adventure has led her to jobs in Texas, Florida, Colorado, New York, Oklahoma and most recently, Alaska. Outdoor Recreation positively altered her existence and the way she interacts with the world and is professionally driven to provide the same opportunity and experiences for others. She enjoys climbing, running, yoga, reading, hiking, thinking about random things and laughing with her husband.
Juan Bonilla
Rockwall Manager
Hometown: Houston, TX
Bio: My name is Juan and I'm a senior Double majoring in Kinesiology and Forensic Chem with a minor in Health. I enjoy down time with my dog, climbing, the occasional video game, long walks on the beach and just having a good time with good peeps. I plan on going to graduate school after this and getting my masters in Athletic Training (not to be confused with personal training). If any of you guys see me around campus or at the wall don't be afraid to say hi or ask for any help. Thanks for stopping by.....jeje
Kyle Kubeczka
Gear Manager
Hometown: Brenham, TX
Bio: I am usually a reserved person, but I will help you if I can.
Jordan Kincheloe
Trips and Clinics Manager
Hometown: Dallas, TX
Bio: I am a Mass Communication major focusing in Film, with a minor in General Business Administration. There are many things that I enjoy, the first and foremost of which being good food. Nowhere compares to the outdoors, and I strive to live the life less ordinary. I also really love candles, not sure why. #nomnom
Kristyn Olsen
Hometown: Atascocita, TX
Bio: My name is Kristyn Olsen and I'm from Atascocita, TX. I graduated high school in 2011 and am currently in my 4th year here at SHSU. I am majoring in Biology with a minor in Health. I love working and climbing at the rock wall and am also a student trip leader for our trips with the Outdoor Program. You might also see me out at our University Camp working on the challenge course!
Veronica Salazar
Hometown: Brownsville, TX
Bio: My name is Veronica, but I also go by "you know my name", "Princesa", or "Vero". History major. English/Education minor. There you have it. I am also very sassy in my spare time.
Jake Spadie
Hometown: Tyler, TX
Bio: Jake is junior at SHSU, he is a mass communications; broadcast production major, with a minor in theatre. He enjoys camping, hiking, backpacking, rock climbing, mountain biking and just about anything outdoors.
Arryn Rolo
Hometown: Cypress, TX
Bio: Hey there! My name is Arryn and I am a Junior here at Sam majoring in Nursing. I love just about anything related to the outdoors, but if I had to choose a favorite activity, it would definitely be rock climbing! Climbing is a passion of mine that I plan on doing for the rest of my life. In my free time, you can find me meandering around the hidden paths and parts of campus, rock climbing, watching horror marathons with friends, hanging out at the Catholic Student Center or eating Smarties candy as if my life depended on it. If you see me around campus, don't be afraid stop me to say "Hi!".
Kendall Wickens
Hometown: Sealy, TX
Bio: Hello my name is Kendall Wickens and my major is Marketing. This is my third year here at Sam and my tshirt size is a small, in case you ever wanted to buy me a shirt.
Andrew Herrera
Hometown: San Antonio, TX
Bio: Greetings to you all! My name is Andrew and I am a Kinesiology major with a Psychology minor. I recently broke my hand in a cup stacking competition, and during my recovery I became an expert at crossstitching with one hand. I was also the Homecoming King at high school for one and a half years running, so i'm kind of a big deal.
Nick Reed
Hometown: Allen, TX
Bio: I am a senior studying political science, and I love doing anything new in the outdoors because i can't know if i dislike it if i never try.
Emmaline Heckmann
Hometown: Austin, TX
Bio: I am a Biology major with many interests. I have a black lab named Kaiva, and she listens to me sometimes. I was a hipster before it was cool, so instagram ain't got nothin on me.
Shannon Williams
Hometown: Dallas, TX
Bio: I am a Mass Communication major with an emphasis in Broadcast Production. I also have a minor in Criminal Justice. And yes, I am Katniss Everdeen.
Dalton Plummer
Hometown: Plymouth, England
Bio: My name is Dalton, and I'm originally from Plymouth, England. However, I've lived in Texas most of my life, hence, no accent. Sorry to disappoint. I'm a Biology and Chemistry double major, and I absolutely love all things sciencerelated (although I do have a soft spot for Micro/Cellular Biology). My favourite colour is green, and I thoroughly enjoy sarcasm. If you see me on campus, say hey!
Chris Mahlen
Assistant Director of Outdoor Recreation
Hometown: Ft. Worth, TX
Bio: Chris joined SHSU Outdoors in the summer of 2008. He earned his Bachelors in Business Administration from Baylor University and a Masters in Divinity from Southwestern Baptist Theological Seminary. He and his wife Julie have lived in Huntsville with their two boys Drew and Cade since 1997. Chris is a Wilderness First Responder and has been leading outdoor trips since 1998. He was also a traditional three event collegiate waterski competitor while at Baylor. He enjoys mountain biking, backpacking, hiking, canoeing, snow skiing, camping and fly fishing.
Patrick Spencer
University Camp Supervisor
Hometown: Abilene, TX
Bio: Patrick was a Horticulture major here at Sam. He is a person who is genuinely interested in the outdoors, and loves to get out as much as he can. He's raced mountain bikes, paddled Texas whitewater (he nailed a 10 foot drop once), and has climbed the pink granite of central Texas. He has also climbed and backpacked extensively in Southern Arizona where he lived before returning to Sam. He lives on site at University Camp along the Trinity River.

Recreational Sports | Jump in. Play hard.