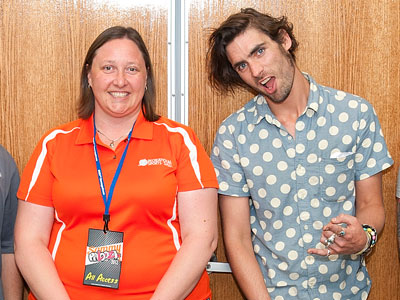 Senior Assistant Director
Hometown:

Platte City, Missouri

Education/Experience:

Bachelor of Science in Exercise Science, Truman State University, Kirksville, Missouri Master of Science in Recreation and Sport Management, Purdue University Started at SHSU in June of 2012

Melissa has a wide variety of experiences in recreation and sports management. Starting out in aquatics, she was the Graduate Assistant of Aquatics at Purdue University, helping to open the new facility there. After graduation, she worked in municipal and non-profit agencies, managing and promoting aquatic programs. She then decided she missed working in student development, and became the Aquatics Director at Washington State University. She came to SHSU as an opportunity to broaden her experience in Recreational Sports, and is excited to promote all the great things here at Sam!

Personal:

Melissa enjoys being a volleyball referee/scorekeeper, and still teaches aquatic classes as well as CPR and First Aid Certifications for the American Red Cross. She and her partner, Matt, enjoy traveling, going to concerts, and hanging out with friends (the picture above was taken at Sammypalooza with the lead singer for All American Rejects).