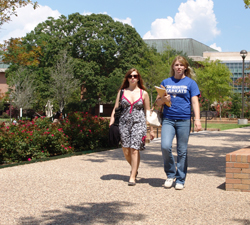 This website is intended to regulate the use of a closed circuit video surveillance system on the Sam Houston State University campus and on other University properties. The policy will clarify the responsibilities of departments who operate and subscribe to the system.
The goal of a closed circuit surveillance system is to promote safety and deter unwanted activities in the public areas of campus. A public area is defined as any portion of the Sam Houston State University campus that is accessible to the general public. This policy does not imply nor guarantee that surveillance cameras will be monitored in real time.
In order to gain access to the existing surveillance system or to request a camera be added to the system, please place an IT@Sam WO. Instructions are available for different kinds of access to the surveillance system.