Join Now Benefits Travel SHSU Ring Event RSVP
---
Alumni Tailgating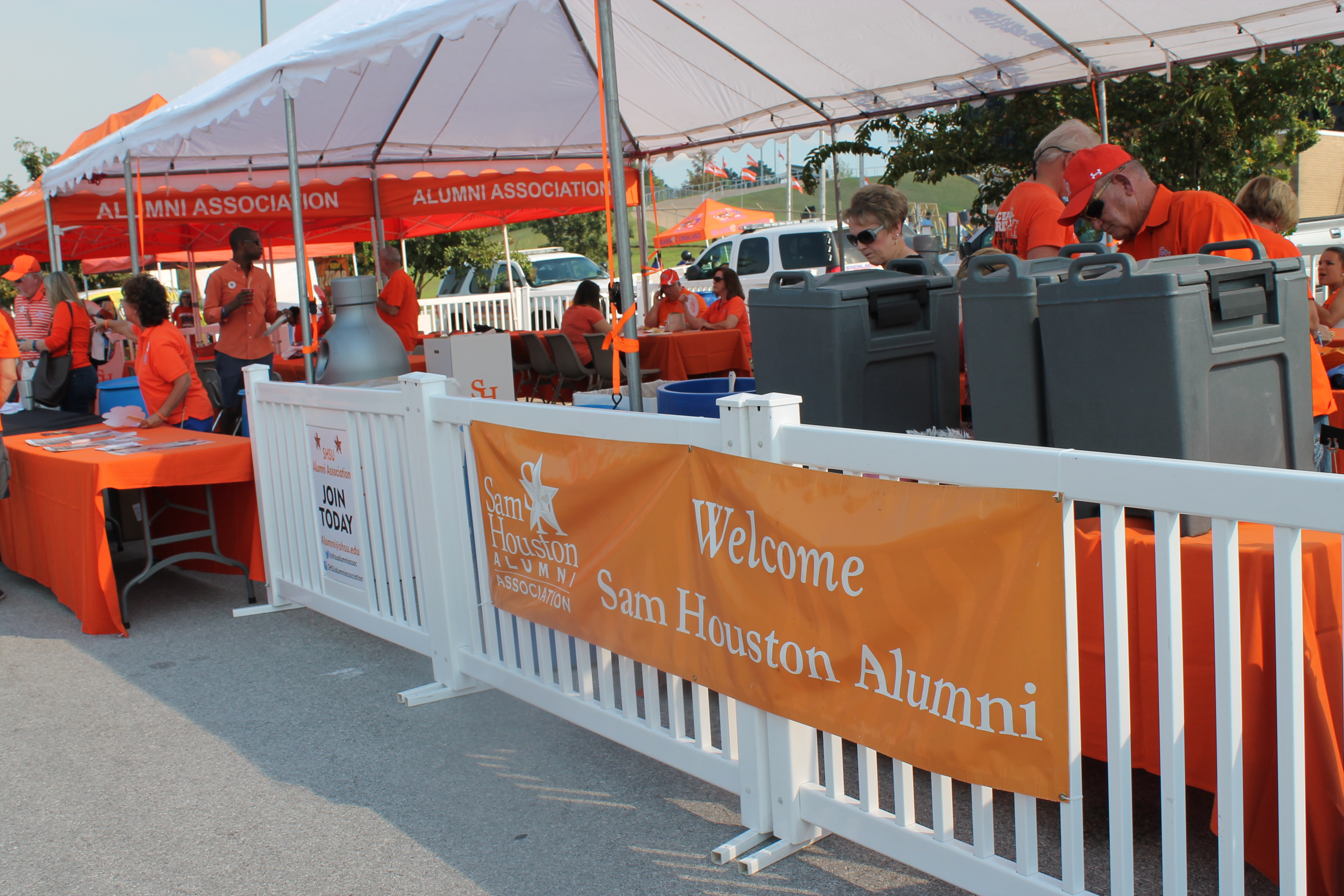 Come join the SHSU Alumni Association two hours prior to each home football game for fun, food and Bearkat spirit. Tailgating is held in Bearkat Alley, located in the north parking lot of Bowers stadium.

---
Homecoming Events

UPDATE
Thursday, Oct. 22, Homecoming Parade, 6:30 pm

Friday, Oct. 23, Distinguished Alumni Gala, 6:00 pm

Saturday, Oct. 24, Alumni Coffee - CANCELLED

Saturday, Oct. 24, Black Alumni & Friends Pregame reception, 3:00 pm

Saturday, Oct. 24, Alumni Tailgate, 4:00 pm - 6:00 pm

Saturday, Oct. 24, SHSU vs. Nicholls State, 6:00 pm kick-off




---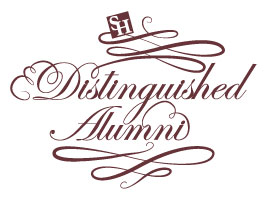 43rd Annual Distinguished Alumni Gala
The Sam Houston State University Alumni Association will host the 43rd Annual Distinguished Alumni Gala on Friday, October 23, 2015, at 6:00 pm in the LSC Ballroom.
Distinguished Alumni:
Mr. Stan Blinka '79, '84
Retired/Owner, Interstate Batteries of Pittsburgh and Interstate All Battery
Center of Pittsburgh
Ms. Carolyn Faulk '70
President, A & C Plastics, Inc./ CEO & President of Faulk Properties, LLC /
President of Marco Plastics (a skylite company)
Ms. Cindy Marion '81
President & Founder, MMI Agency
Service Award Recipients:
Mr. John Peltier '72
Partner, Peltier Brothers Construction, Inc.
Mr. Alan Tinsley '71
Owner of Landmark Title Company and Triple T Ranch
Outstanding Young Alumna:
Ms. Ashley Etienne Stephens '00
Special Assistant to President Barack Obama and
Director of Communications for the Cabinet
Complete recipient biographies
---
---
New Partnership with SHSU Bookstore
The Office of Alumni Relations and Barnes & Noble College have joined together to link alumni to the SH University Bookstore for easy access to Bearkat merchandise—and provide a way to give back to Sam Houston State University.

---
Alumni Travel Program
As the official travel program of the Sam Houston State University Alumni Association, the Traveling Bearkats provides SHSU alumni and their friends and families the security of traveling in a group and the cameraderie of fellow alumni who have a desire to see the World.
Join the Traveling Bearkats on a trip in 2016 to explore the world!
REFLECTIONS OF ITALY
March 9- March 18, 2016
SOUTH DAKOTA THE BLACK HILLS & BADLANDS
June 28 - July 04, 2016
COLORS OF NEW ENGLAND
October 2016
For more information and to request a brochure, please visit our travel page
---
ATTENTION LIFE MEMBERS:
2015/16 Campus parking tags are now available
To obtain your tag, please send an email to dgilbert@shsu.edu with the following information:
Name, Life member ID#, mailing address, make, model and License tag #
---
---
Life Endowed Members

D. Sam Bain '56

Charles W. Jones, III '81

Becky Spelce '93

* Janelle A. Paris '46

Justin Burnett '02

Ronald P. Koska '61

Dan I. Rather '53

James D. Carey '61

Kyle Lehne '94

Martee Rush '05

Terry M. Carlton '60

Susan S. Lenamon '73

Don A. Sanders '58

Bobby L. Davis '69

Dianne MacKenzie '60

Reuben C. Tamez '90, '94

Bonnie Thorne '60

Laverne Warner '62, '69

Tommy Metcalf '71

Carol Hail Weller '69

Jill Bell Myatt '63

Robert D. Young Jr. '13
Joint Life Endowed Members
William "Bill" '88 & Kerri D. Byler
Walter '79 and Jan Fitzgerald
James F. '65 & Nancy Gaertner
Russell D. '72 and Glenda J. '73, '77 Gordy
John M. '75 and * Nancy '79 Hoyt
R. Dean '67 and Betty A. '67 Lewis
Randy '74 and Patricia '74 Pollard
John R. '59 & Judith A. Ragsdale
Dan E. '65, '67 & Marian M. Spence
* Deceased