Adding a printer for use on the wireless network:
Connect to SamNet and autheticate using your SHSU username and password

SamNet-Guest will not work for wireless printing
You will be redirected to a site where you can see the printers available.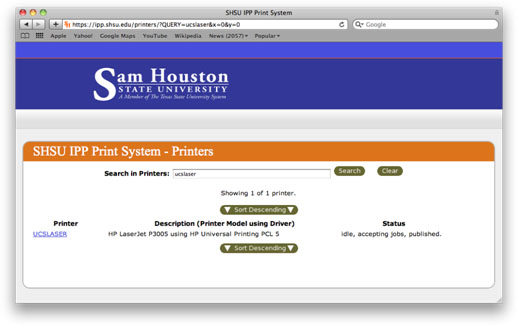 Type in the first few letters of the printer you are looking for and search.
Once you locate the printer you need to print to, click on the printer.
You will want to copy the url listed in the browser once you have selected the printer and note the drivers that will need to be installed on your computer from the manufacturer's website.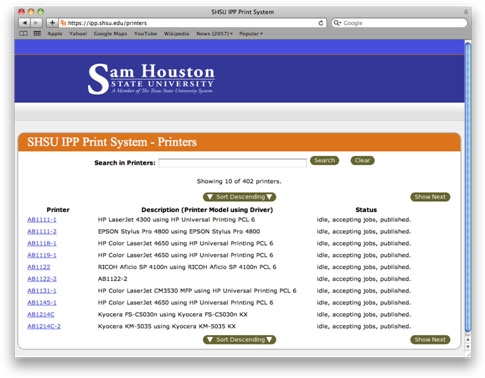 Go to System Preferences
Print & Fax then use the + to Add printer.

In the toolbar you will see Default, Fax, IP, Windows.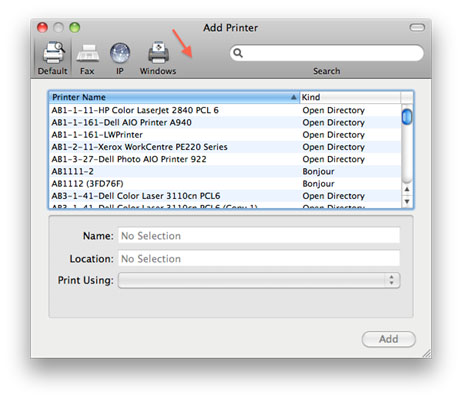 Right click or Control click next to the icon named Windows and choose Customize Toolbar.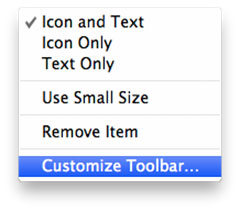 Drag the Advanced icon onto the main toolbar next to Windows.
Click Done.
Select Advanced.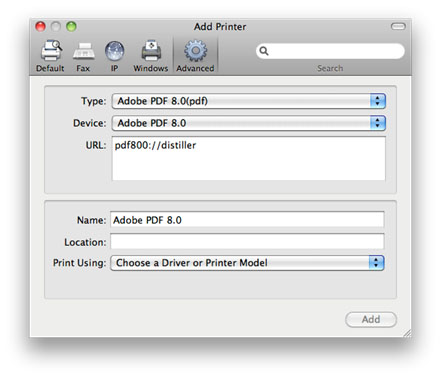 Please select the following settings:
Type: Internet Printing Protocol (https)*
Device: Another Device
URL: https://ipp.shsu.edu/printers/ucslaser**
Name: ucslaser***
Print Using: Generic PostScript Printer
*If Internet Printing Protocol (https) is not listed then please install the protocol by downloading the script.
** Type or paste the printer URL (i.e. https://ipp.shsu.edu/printers/"Printer Name")
*** Name of the printer you are connecting to.
After you have selected the required settings please click the "Add" button, installable options will open if there are any to configure (i.e. Duplex Printing), select the check boxes next to the options that you want, then press Continue.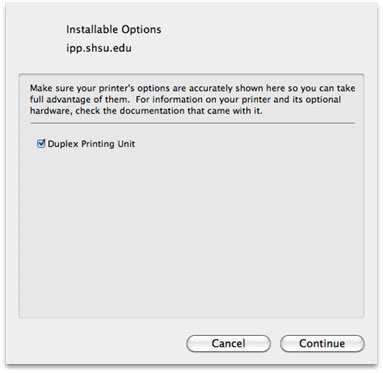 Open Print queue and go to Printer and Print test job.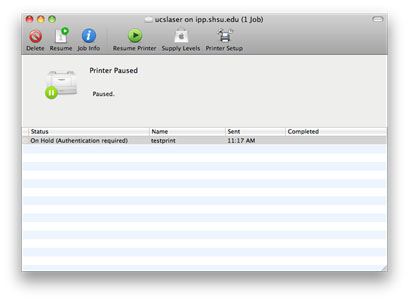 If the job fails or prints incorrectly you may need to download and install the manufacturer's drivers for the printer from the manufacturer's website as not all printers work with generic drivers.