IT@Sam - Technology Tutorials
Windows SkyDrive
---
Saving Microsoft Office Documents to Your SkyDrive
You can save all of your important files directly to your SkyDrive if you are using a Microsoft Office program (Word, Excel, PowerPoint or Access). Follow these steps if you want to save a file directly to your SkyDrive from any Office product.
If the file you wish to save is in an Office 2013 program, go to the File Menu. In this example, we are using Microsoft Word 2013.

---
From the File menu, select "Save As",then select "SkyDrive" and then select "Sign In"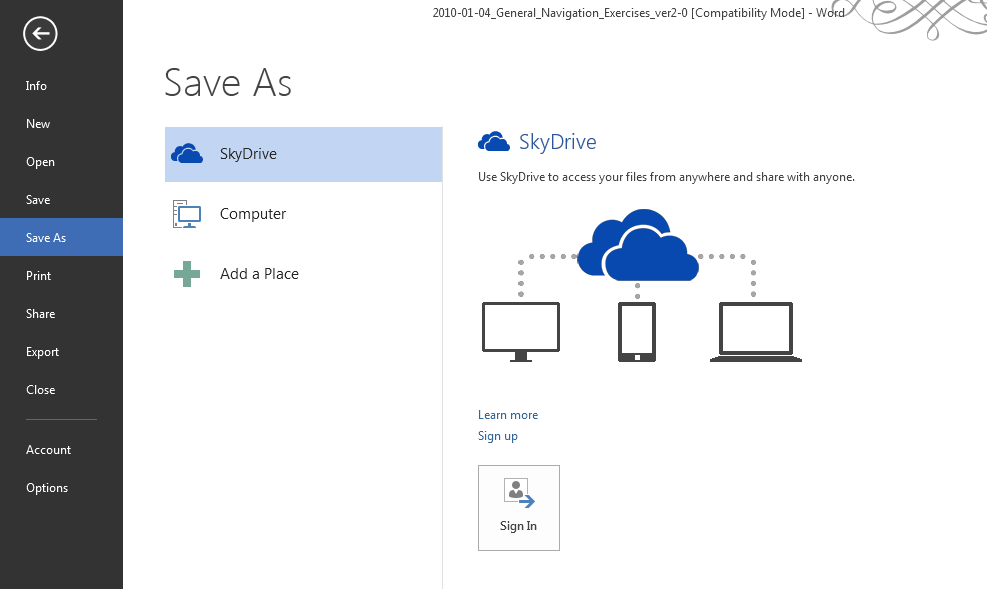 ---
On the next screen, type the e-mail address associated with your SkyDrive account and click "Next". If you have not set one up, please visit our SkyDrive Account Setup tutorial.
Enter your password once prompted.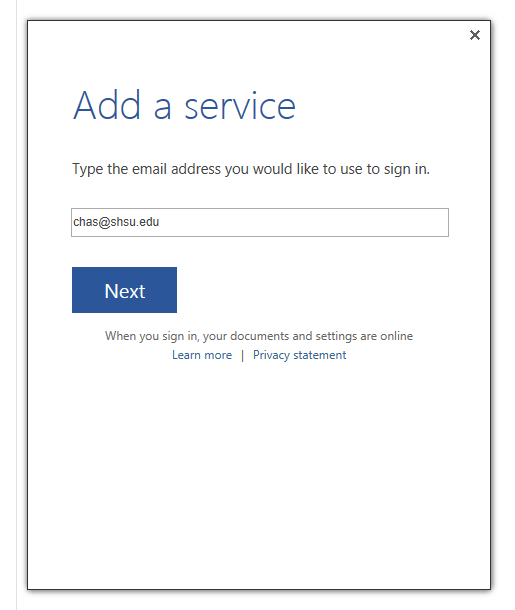 ---
Once your account has been linked up, you can save to your SkyDrive just as you would any other drive on your computer.