IT@Sam - Technology Tutorials
Sharing a Calendar
Select Calendar from the tabs at the top right-hand side of the Outlook Web App (OWA).

Once in the calendar view, click on the Share option in the upper right-hand corner of OWA. Alternately, select the Share Calendar option found by right-clicking on the calendar to be shared (if the user has permissions to share the calendar).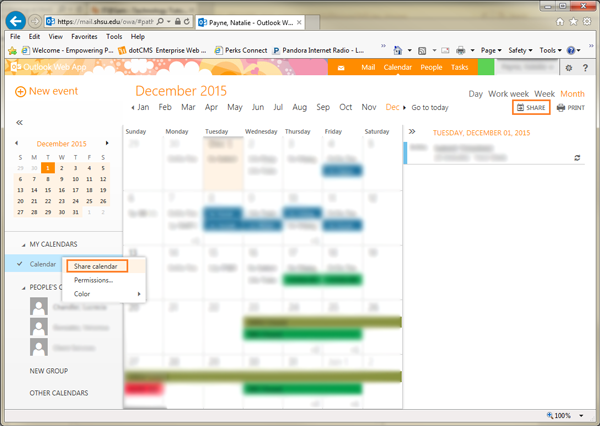 An e-mail window will open for you to enter the people with whom you want to share the calendar. You can either type the e-mail address or use the Global Address List to find a person on campus.
Choose how much to share on the calendar with any person.
Availability Only
Limited Details
Full Details
Editor
Delegate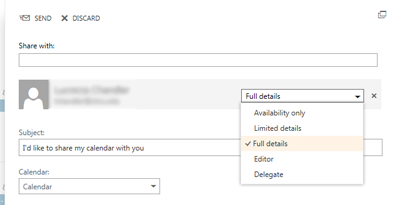 Once you enter the recipients and type the email you can click Send.
The person will receive an email stating you are sharing your Calendar with them. They will need to "accept" the calendar and your calendar will be added to their list of calendars to view.