IT@Sam - Technology Tutorials
Microsoft Outlook
SHSU Technology Tutorials | Microsoft Outlook
---
Open Outlook 2013 and select "Calendar" from the tabs at the bottom left hand side of your screen.
The Home Tab will change to reflect options for your calendar. Underneath the Home Tab, select "New Meeting"

A new window will open up that looks like an e-mail. However, you will notice options for setting the date and time for your meeting.
You can use the global address list to find campus e-mail addresses.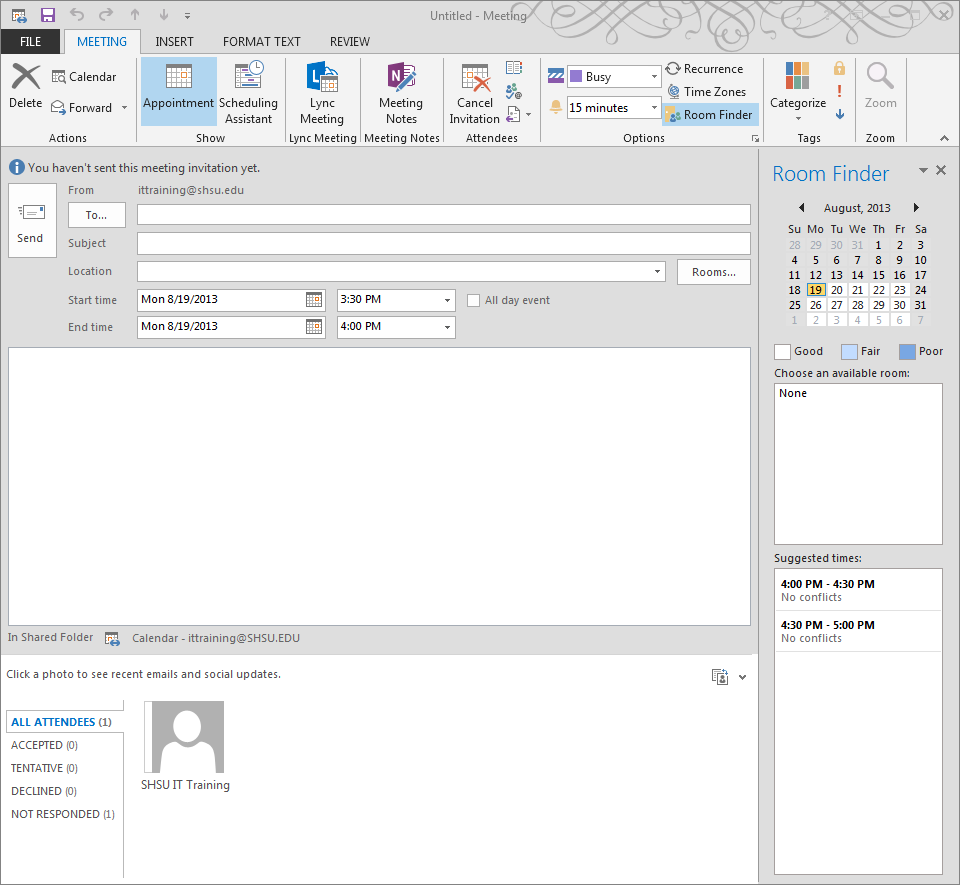 Before you click "Send", verify that there are no conflicts for this meeting.
Note: This feature looks to the recipient's calendar for conflicts. If a recipient does not keep an up to date calendar with Outlook, this feature will display accurate information.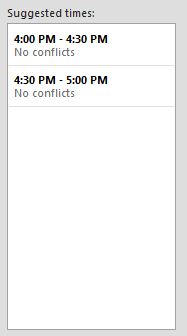 If all is good, click "Send"