IT@Sam - Technology Tutorials
TouchNet
---
Accessing Marketplace

Use a web browser to launch U.Commerce. The appropriate URL(s) will be provided to you once your store is operational. You will be provided TEST and PROD environment access as appropriate.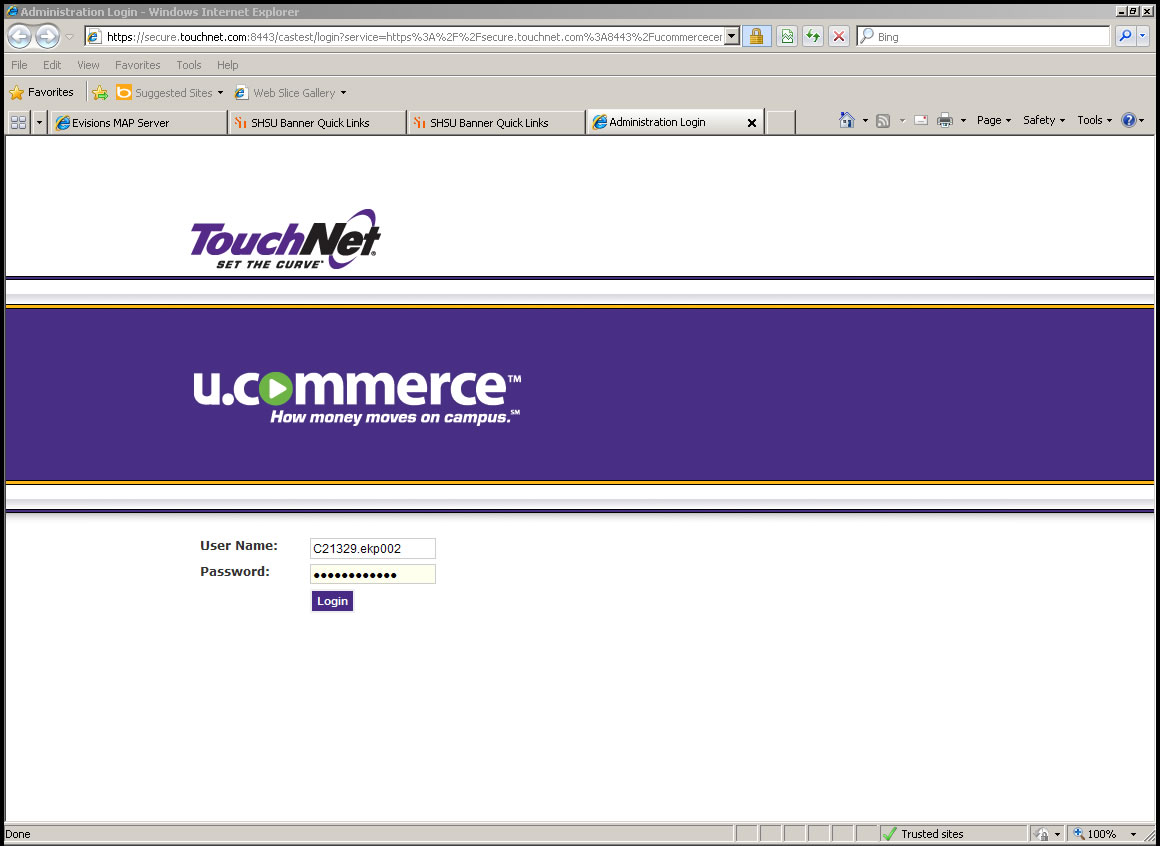 ---
Log in with your username and password. (Note: Your login credentials are the same as for your usual SHSU workstation plus the precursor "C21329.") A password will be provided to you which you will be required to change upon initial login.

Note: Passwords in TouchNet expire every 90 days.
Select OP Center, then Marketplace. You are now in the Marketplace Operations Center Home.