Mapping Drives (Windows 7)
Click on the Start button and select Computer (or press Windows + E).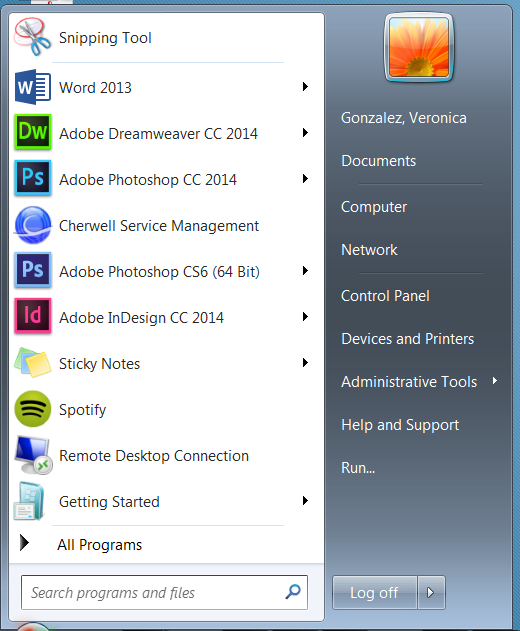 Click on Map network drive from the toolbar of the Explorer window that is opened.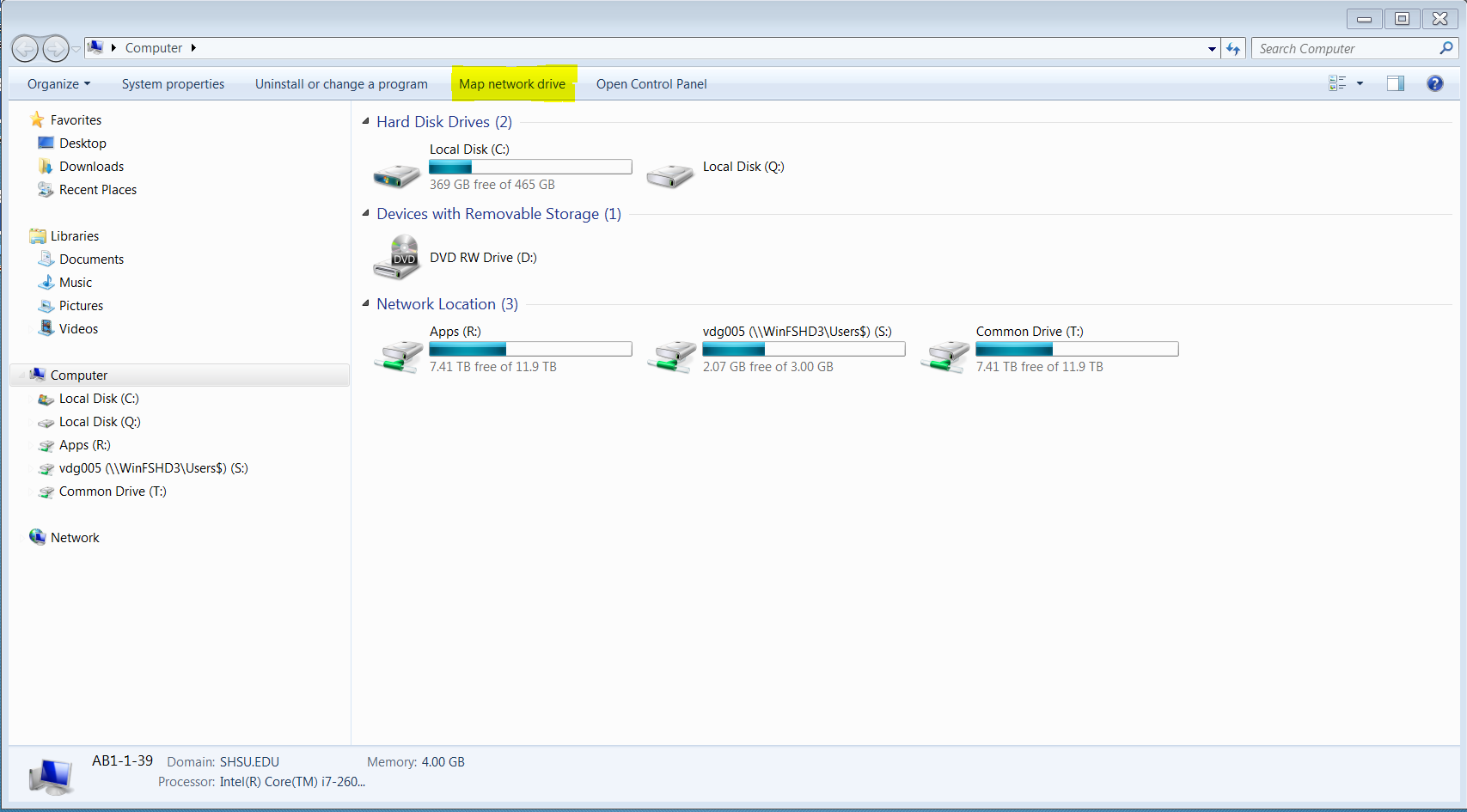 Enter in the information requested to map the file share.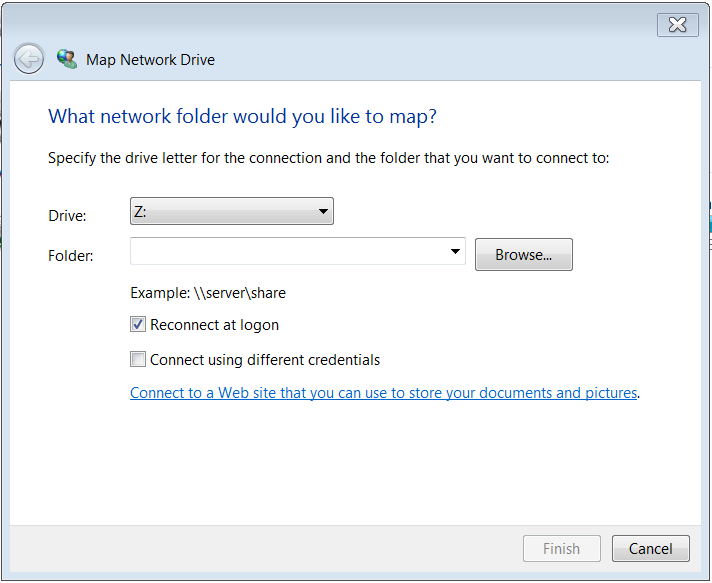 Note: It does not matter what drive letter you select. If this is a file share that will be used regularly, you will want to be sure to keep the Reconnect at logon option checked.