IT@Sam - Technology Tutorials
Laptop Checkout Orientation
---
Projector/Monitor Setup
Setting up your laptop to work with a monitor or projector is fairly simple. On the back of your laptop will be a VGA port (see photo below). There will also be one on the monitor or your projector that you want to use.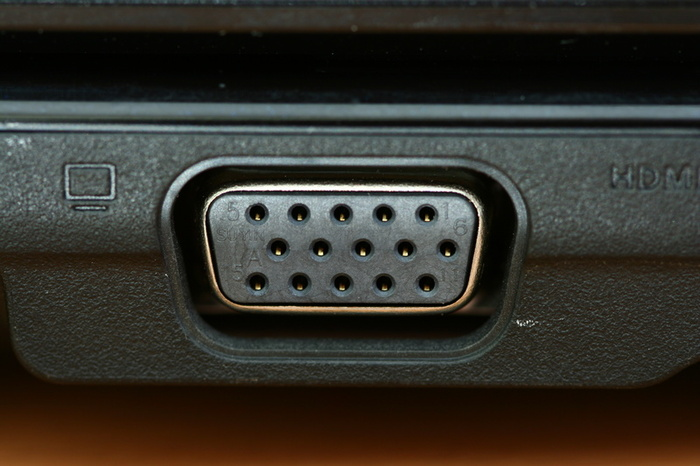 Your monitor or projector will come with a VGA cord that will connect the two devices. Once you have the two devices connected, power on your laptop and your monitor or projector. If you are having trouble with the display you may have to press the key combination of Function key (Fn) which is located between the CTRL and ALT key + F4 key to get it set up correctly. It may take pressing that key combination (Fn + F4) more than once to toggle between the different settings.

NOTE: SHSU does not provide VGA cords. If you require such cables please contact your department secretary for purchasing.