Please note: A copy of the forwarded email stays in the SHSU inbox. The inbox and deleted items will need to be cleared out occasionally so e-mail quota is not reached.
Once logged in, click on the tool icon in the top right corner and select Options.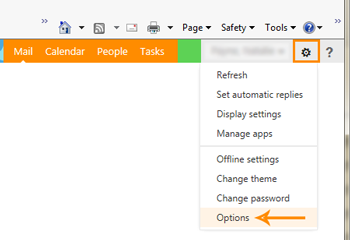 From the options, select organize email, then inbox rules and select the plus (+) sign. From the + sign options, select Create a new rule for arriving messages.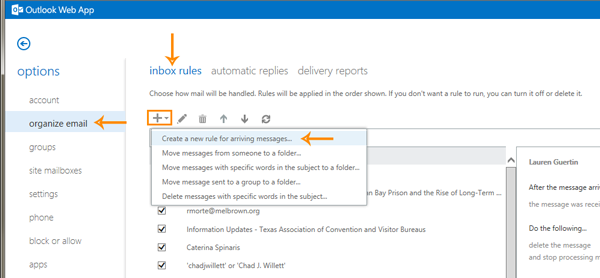 In the New Inbox Rule options, name the rule, then select the [Apply to all messages] option from When the message arrives, and:. From the Do the following: drop-down list that appears select Redirect the message to...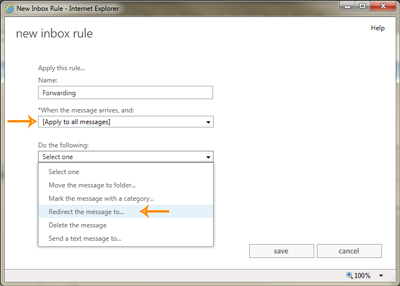 Selecting that option will bring up a window to search for a contact. In the text box next to To type in another email or select from the contact list. Click OK.
The New Inbox Rule options display again. Confirm the selections and select save.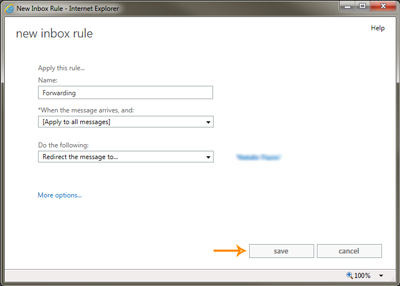 The rule has been created and the emails sent to the SHSU email account will be redirected to the provided email address.