IT@Sam - Technology Tutorials
Connecting to your personal web page using Dreamweaver
---
The following guide will show you how to set up SHSU provided Personal web site in Dreamweaver.
Select New Site from the Site drop down menu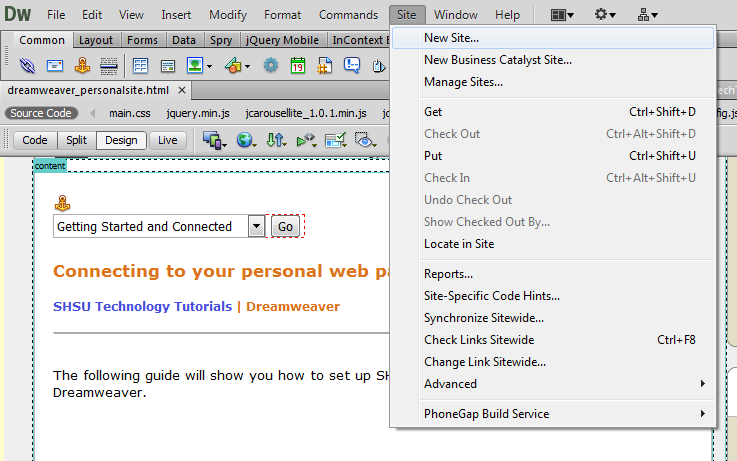 ---
You will now need to define you site.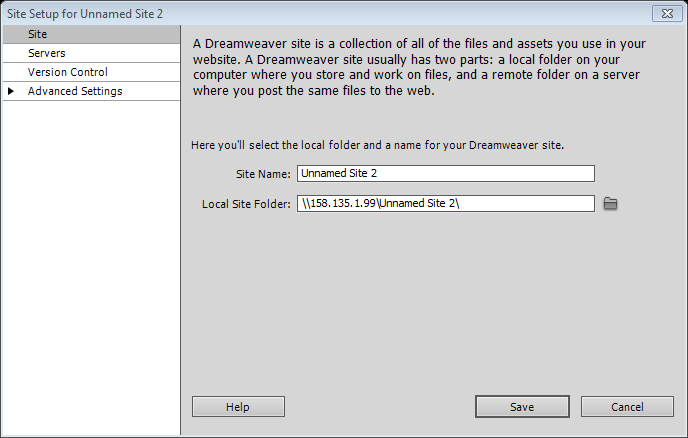 Complete all of the necessary fields under the Local Info category tab
Site Name: Enter what you would like the web page to be called
Local root folder: Define or create the folder that you would like to contain the web site files on your local machine (This is usually S:\_website)
---
Select the Servers tab
Click the "+" icon at the bottom of the popup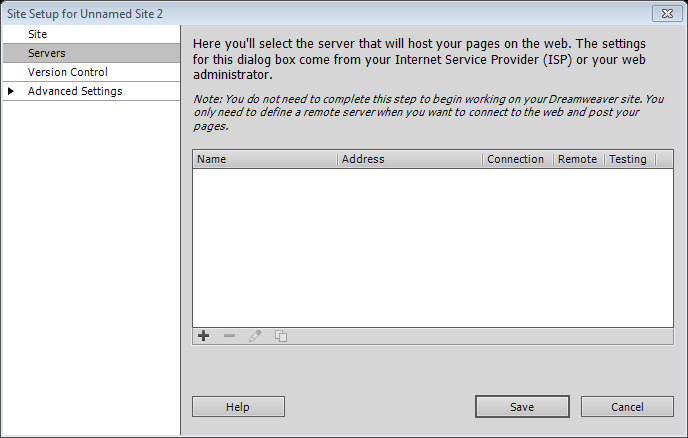 ---
On the Connect using: dropdown menu select Local/Network
Find your _Website folder in your S:\ drive by selecting the folder icon next to the Server Folder: field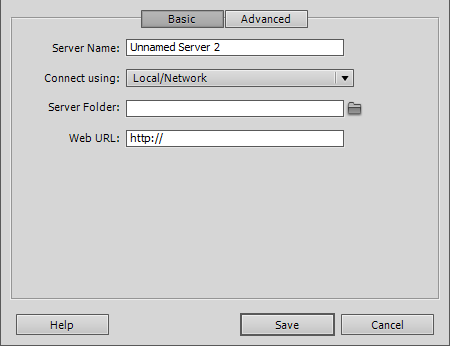 Select OK when complete
Now that you have set up your site definition, you may edit and publish your website from Dreamweaver.