IT@Sam - Technology Tutorials
E-Mail Outlook Setup For iPhone
---
Install the latest version of iTunes and upgrade your phone to the latest iPhone OS if necessary.
Select Settings.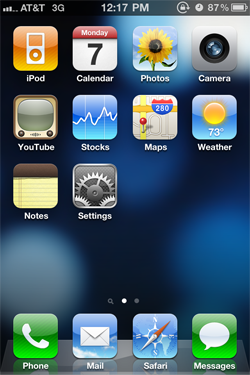 ---
Select Mail, Contacts, Calendars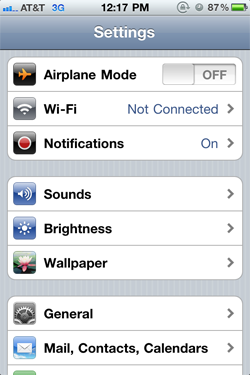 ---
Select Add Account...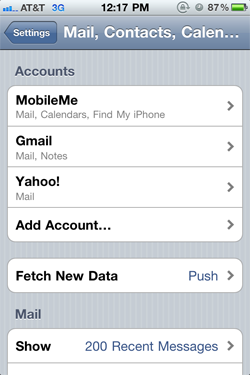 ---
Select Microsoft Exchange.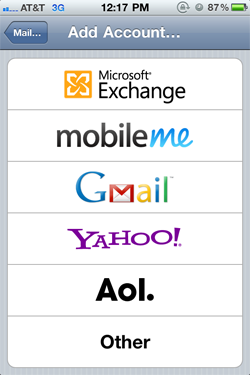 ---
Enter your email address (e.g. "username@shsu.edu") in the Email box.
Enter your Exchange domain (shsu) and username (e.g. "abc001") in the their respective boxes.
Enter your password (e.g. "Password") in the Password box.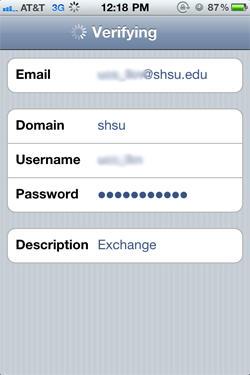 ---
The iPhone will now try to automatically discover your Exchange server. If it cannot discover the server it will ask you for the server name, mail.shsu.edu. Select Next on the top right of the screen and save your Exchange Account settings. Make sure that Mail is set to the On position.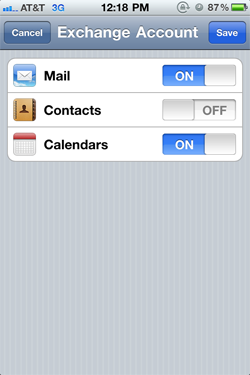 ---
Now tap the home button and go into Mail. You should see your new account appear, and it should show your folders and email messages within a few moments.
Next, enable sync for Contacts and Calendars.

Once you're sure email is working, go back into the Exchange Account Settings tab (shown above) and tap Contacts to "ON".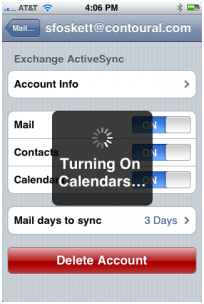 ---
The iPhone will ask you how you want to sync contacts.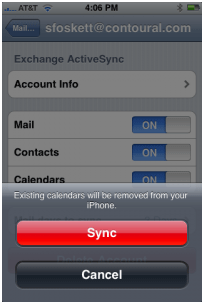 Now the iPhone will enable Sync. It takes about 5 minutes before you will see your new calendar and address book.