IT@Sam - Technology Tutorials
Microsoft Word 2013 - How to Print to PDF
SHSU Technology Tutorials | Microsoft Word 2013
---
In past versions of Microsoft Office, you had the ability to convert your document to a PDF from the ribbon like you see here.

However, in the 2013 version, this tab has been removed from the ribbon and you can no longer convert your document to PDF this way.
To convert your document to PDF, follow these instructions:
Go to the File Tab > Print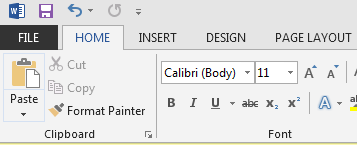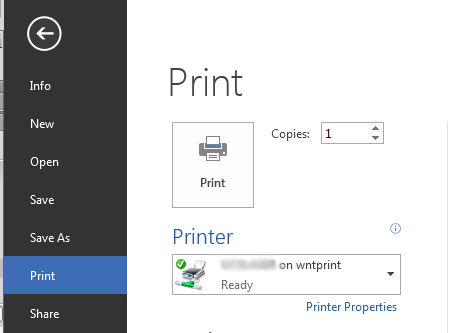 Change the Printer to Adobe PDF > Click Print
You will then need tell the program where you want to Save the newly created PDF. After that you will have successfully converted your document.