Adding a printer for use on the wireless network:
Connect to SamNet and authenticate using a SHSU username and password

SamNet-Guest will not work for wireless printing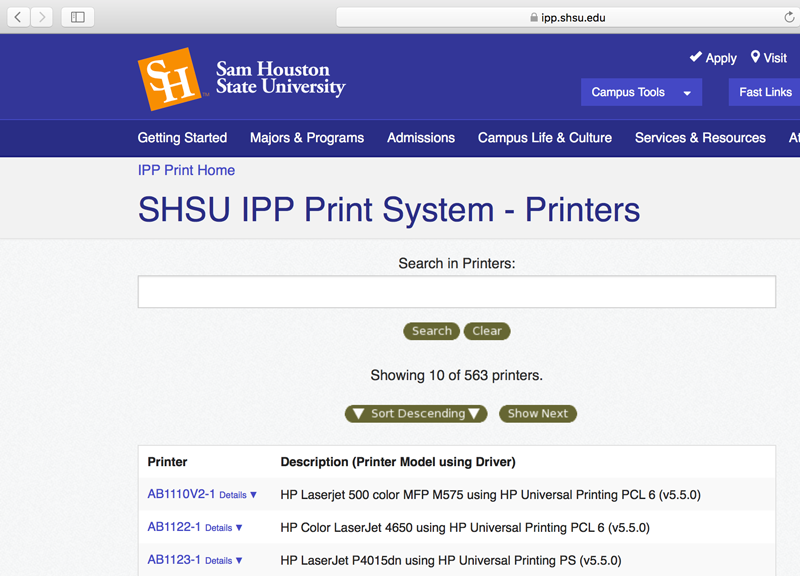 Type in the first few letters of the printer and search.
Once the printer is located, click on the printer.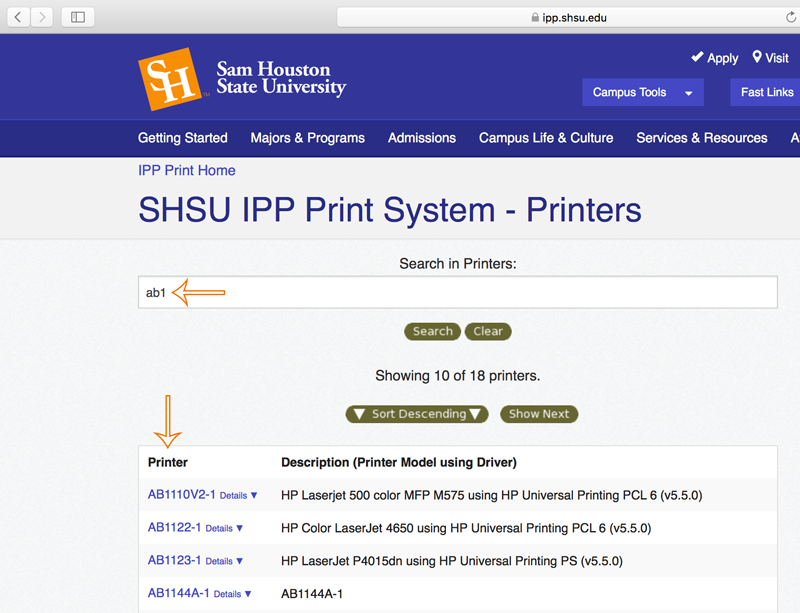 Copy the website listed in the browser once the printer is selected.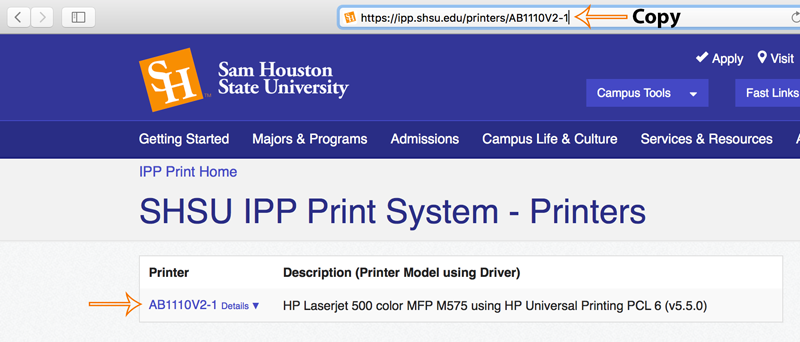 Go to System Preferences.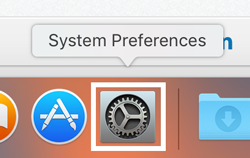 Select Printers & Scanners.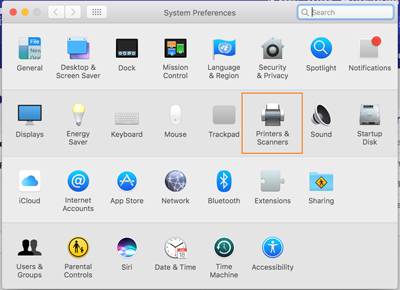 Select the + (plus sign) to add printer.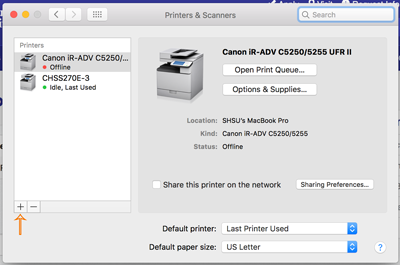 Select Advanced and the following settings.
Type: Internet Printing Protocol (https)*
Device: Another Device
URL: Paste the copied URL for the driver
Print Using: Generic PCL Printer
Select Add.
On the following screen, select the check box(es) next to the options desired, then press OK.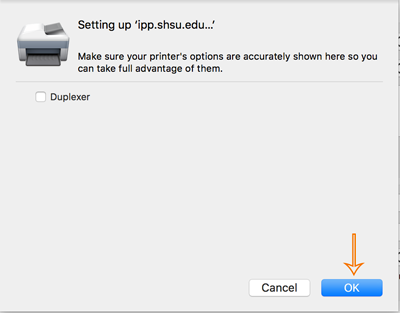 The printer should appear in the Printers & Scanners display.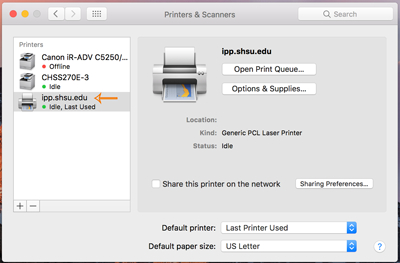 If a job does not print or print correctly to the printer, you may need to download and install the manufacturer's drivers for the printer from the manufacturer's website as not all printers work with generic drivers.