Import Favorites into Internet Explorer
To import saved Firefox bookmarks/favorites into Internet Explorer, open Internet Explorer and select the Favorites menu (the star). Select Add to Favorites, then select Import and export.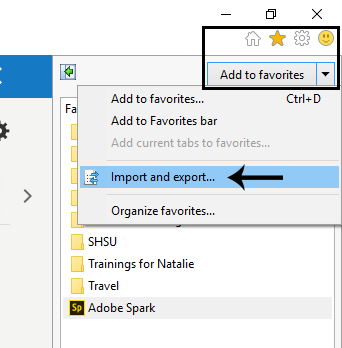 In the Import/Export Settings dialogue box, select Import from a file, then Next.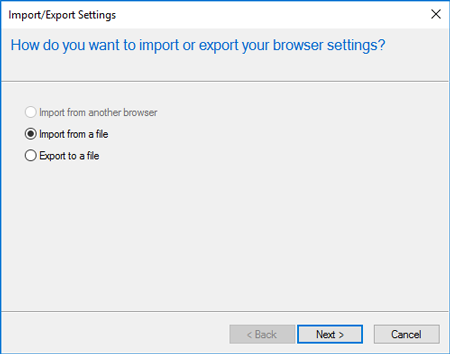 Place a check in the Favorites checkbox, then select Next.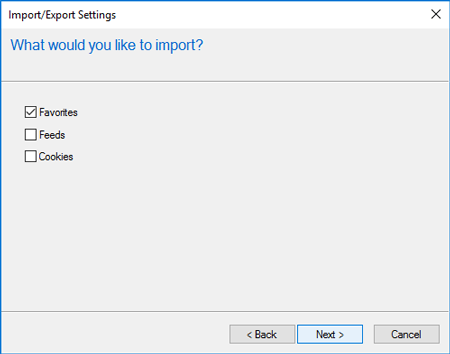 Locate the file saved from Firefox, select it and select Open.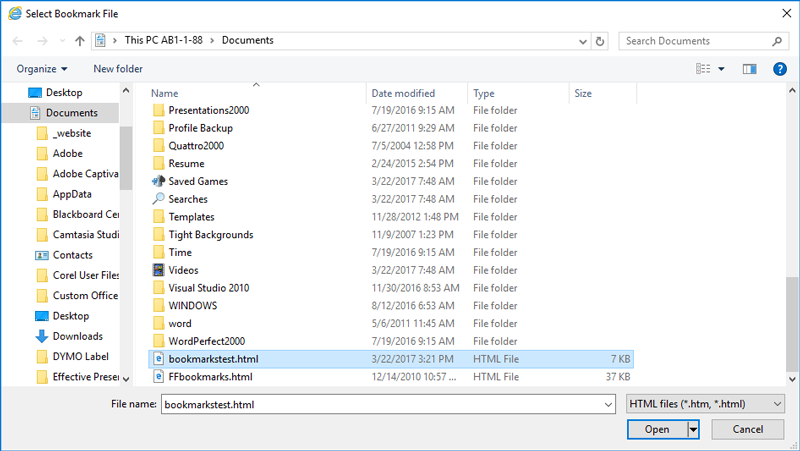 Confirm the location on the next screen and select Next.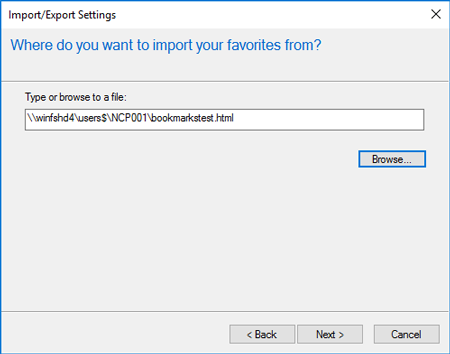 Select the Favorites folder or another folder within Favorites and select Import.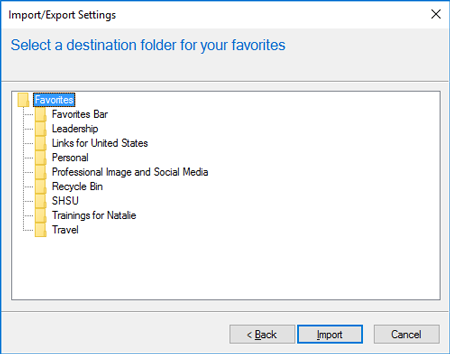 Finally, select Finish.