Export Favorites from Firefox
If you currently use Firefox as your primary browser on a Mac or PC, you can export the Bookmarks (Favorites) and import them into another browser, such as Internet Explorer, Edge (Windows 10), Safari (Mac) or Chrome.
To begin, select Show All Bookmarks from the Bookmarks menu.
PC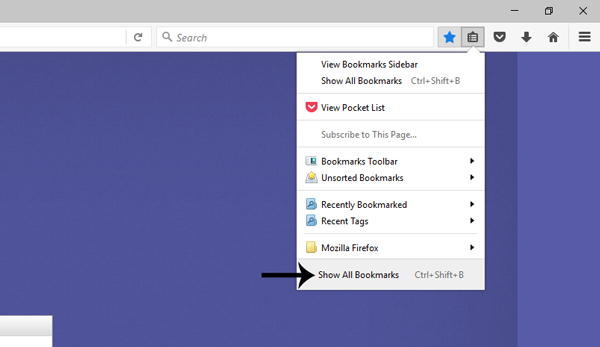 Mac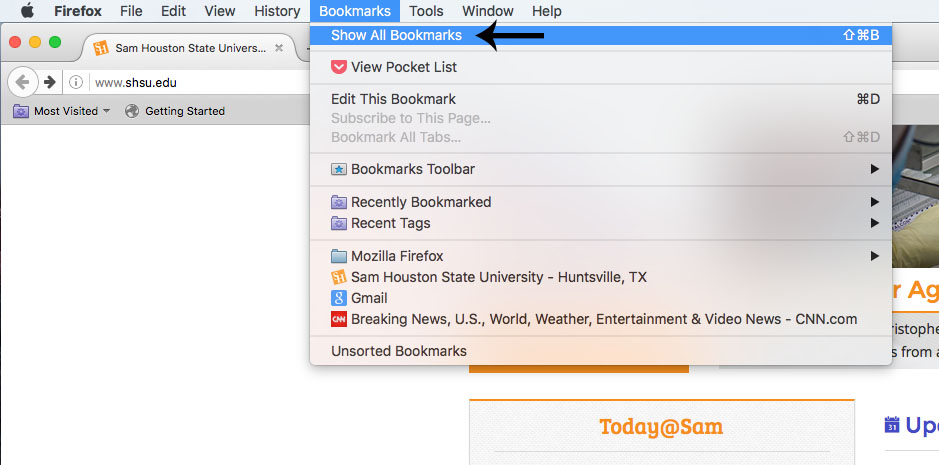 The Bookmarks Library displays. Select the Import and Backup menu and select Export Bookmarks to HTML.
PC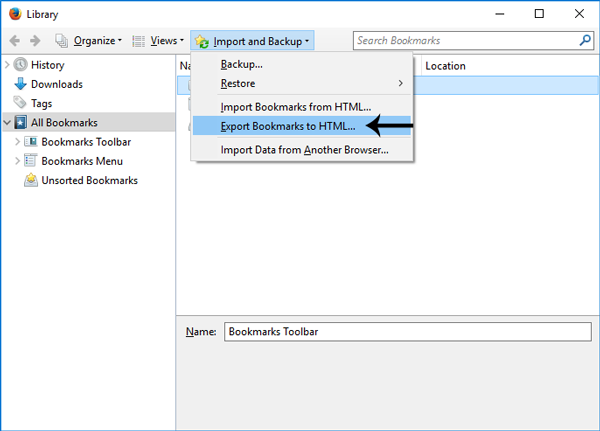 Mac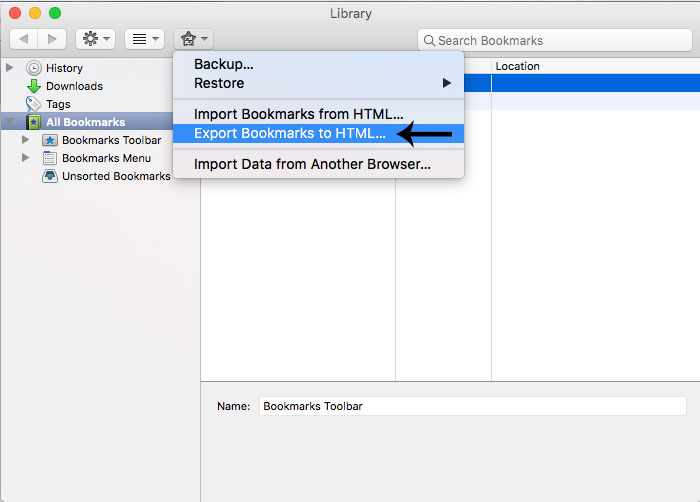 Name the bookmark file, select where to save the file and select Save.
PC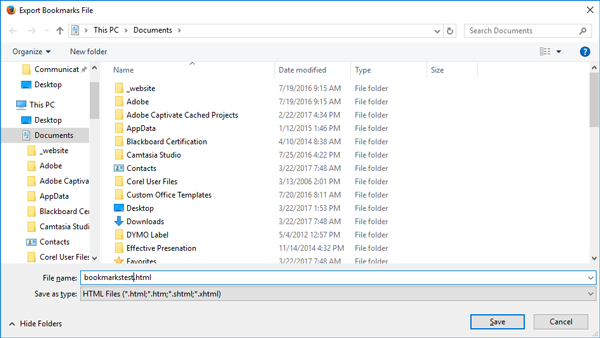 Mac