Remote Desktop Connection - Mac (Version 8)
Computing Orientation
---
IT@Sam Computing Orientation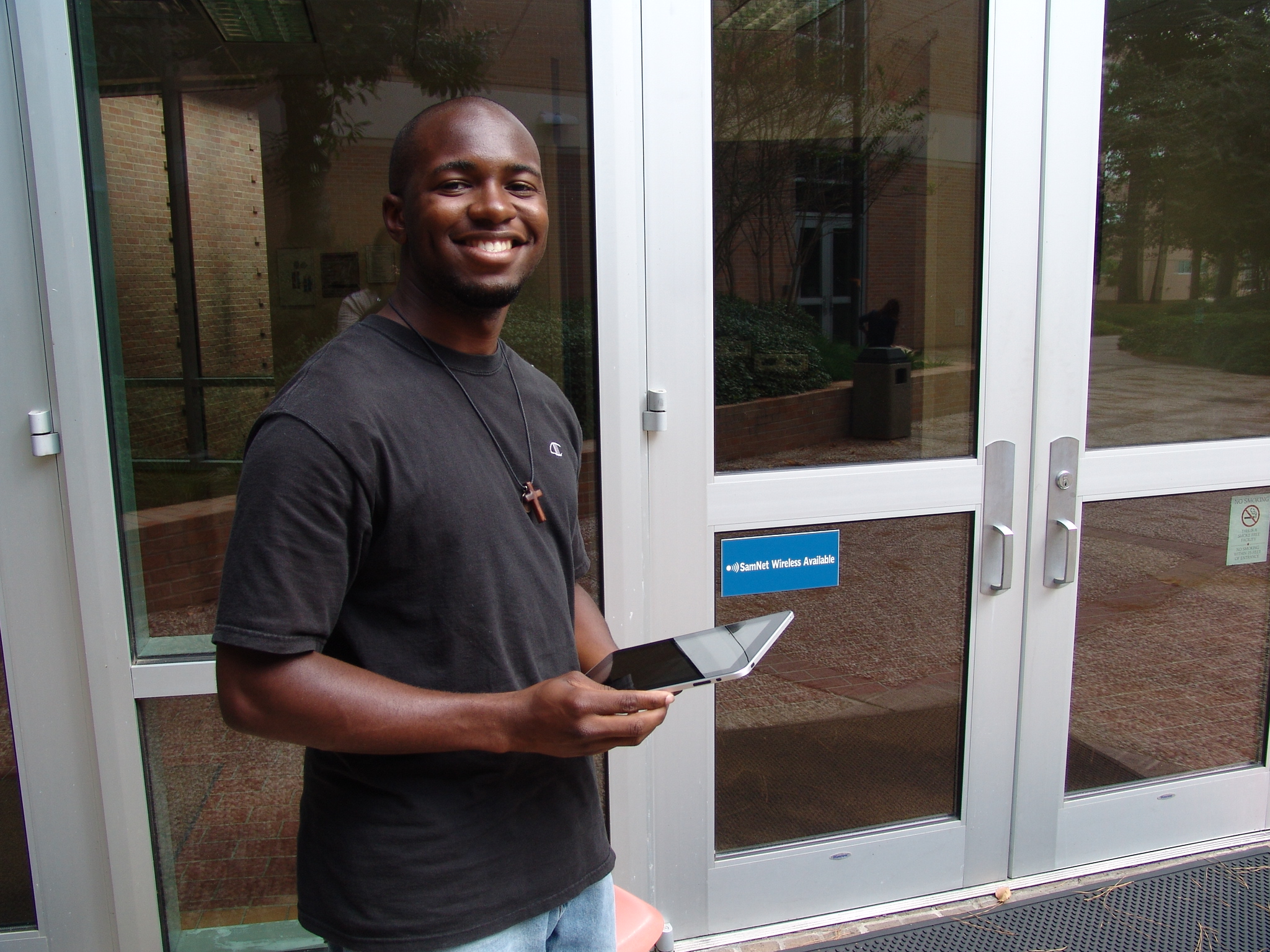 What is IT@Sam?
Welcome from Information Technology
Where can I access a computer, printer or scanner on-campus?
Computer Labs
How do I access my student records?
MySam
How do I connect my computer in my dorm room?
Residence Halls and Ethernet

Can I email IT@Sam?
Send us an email!
Setting Up the Connection
To access remote desktop, search for "Microsoft Remote Desktop" in your Spotlight Search by clicking the magnifying glass in the top right hand corner. If you do not have the remote desktop client, please contact the Service Desk.
Note: For personal computers, you can go to the App Store to download the Microsoft Remote Desktop.

---
When you open up your remote desktop client for the first time, you will see a screen that looks like this:
Click New -- This will begin the creation of your remote profile.

---
You will need to set up your remote desktop connection.
Connection Name - You can name this connection whatever you want. As long as you can recognize it in the future, anything will do
PC Name - remote.shsu.edu
Gateway - Select "No Gateway Configured"
Username - shsu\"username"
Password - enter your SHSU password
Resolution - Select "Native"
Colors - Select "Highest Quality (32 bit)"

---
Accessing Local Printer From Remote
On the session tab, check the box that says "Forward printing devices"
This will allow you to use your home printer while on your remote session.


---
Accessing Local Drives From Remote
On the Redirection tab, check the "Enable Folder Redirection" and click the "+" sign at the bottom of the screen.
Select the search arrow on the "Path" section and select "Browse"
You will then be able to navigate to a folder where you will be able to save documents from your network drives to your local machine.

---
Connecting to Remote.shsu.edu
Once you have configured your connection, you can exit out of the settings and this will take you to the home screen. Instead of a blank screen, you will see that the new profile has been set up.
Select the remote profile and click Start

---
You will see a screen like this. Click OK and you will be logged in.
When you are finished with your remote session, be sure to log out of your profile.