IT@Sam - Technology Tutorials
Contribute
---
Edit Your Personal SHSU Website
When you first open Contribute you will see a home screen that looks like this: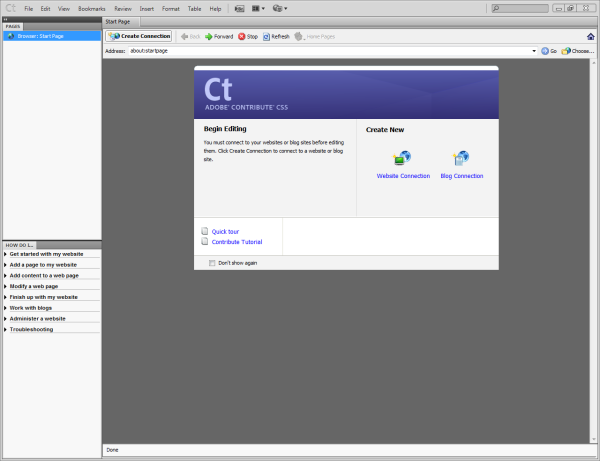 ---
Navigate to your homepage.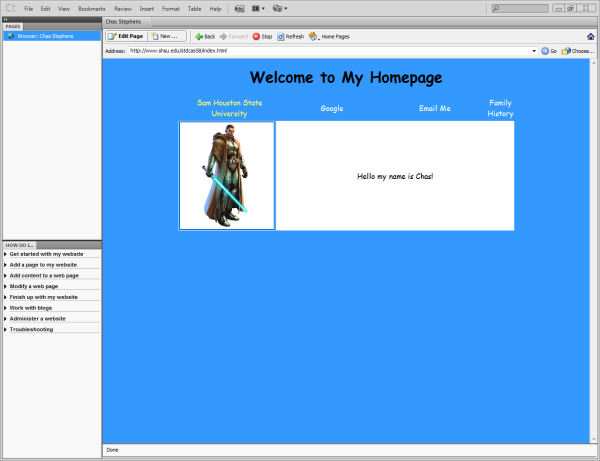 ---
Click "Edit Page" on the toolbar.
You will now be able to make changes to your webpage.
---
Once you have made all the changes to your page, click "Publish".