What is an Independent Study Abroad Program?
It is a 3rd Party Company that provides Study Abroad services.

You DO NOT pay any tuition & fees to SHSU. The only SHSU fee you will be charged is the $200 Study Abroad Service Fee. All other costs are paid directly to the program.

You will receive transfer credit from the university you attend while you are abroad. Your courses will be coming in as transfer credit, not SHSU credit. That means your grades will only affect your overall GPA, NOT your SHSU GPA.

SHSU Financial Aid CANNOT apply for independent study abroad programs since you will not be enrolling at SHSU. You can use your financial aid for 2 online courses (6 credit hours) at SHSU the same semester you study abroad. Our Study Abroad Scholarship through the Office of International Programs is also available for all SHSU study abroad students who have at least a 3.0 GPA. There are non-SHSU financial aid opportunities through other study abroad companies you can apply for that are listed on our Study Abroad Scholarships page.

The Study Abroad Coordinator in the Office of International Programs will assist you in ensuring the courses you take will transfer back in correctly.

CLICK HERE for examples of courses that students took with independent programs that were approved.
NOTE: If you do not receive authorization from the SHSU Study Abroad Office for your Independent Study Abroad program (even through an Affiliate), you will NOT receive credit.

Deadlines for submission of Exchange and Independent program application documents:
Spring Programs - 01 November
Summer Programs - 01 March
Fall Programs - 01 April
Requests for alternative deadlines handled on a case by base basis, and situation must be addressed with Study Abroad Coordinator in advance. No new or previously unknown applicants will be accepted or processed after above deadlines. Keep in mind that the above deadlines are for the SHSU study abroad application. The individual provider/exchange partner associated with the study abroad program will have their own application process and deadlines.
*Please note that ALL study abroad students are charged a $200 study abroad service fee that is NOT included in the program fees. It is a separate charge and is in addition to the program fee. This fee is only assessed after course registration and before departure.

*SHSU will not approve any student travel to locations currently under US Dept. of State Travel Warning or locations that come under Travel Warning at any point in the study abroad process, including after the student has departed the US. Financial contingency plans should be made to compensate for any penalties incurred due to late program cancellation. Check the status of your proposed location here. No exceptions will be considered.
Other Programs by Country
Argentina
Facultad de Agronomía
Sponsor: Universidad de Buenos Aires
Summary: Students can go study Agriculture at one of the oldest and most traditional agricultural institutes in South America. Students have a wide variety of course choices in Agriculture for both Agriculture majors and non-Agriculture majors.
Summary: DanceAbroad's mission is to provide dancers with the opportunity to travel and experience Argentina while continuing to study dance. We wish to provide the experience of an intensive dance program and immersion in the language and culture of Argentina.
DanceAbroad is for students interested in intensive dance training while also studying language and culture in Argentina. The program will accept university students.
For more information on dates & rates, email info@danceabroad.com.
---
Canada
French Courses
Sponsor: University of Montréal
Summary: This program is perfect for students who want to learn French but don't want to leave North America. University of Montréal is located in the heart of Canada where students will get experience French and Canadian culture.
---
England
Arts University College – Bournemouth
Description: http://techstore.escapestudios.co.uk/assets/Uploads/_resampled/VideoPlayer635317-AUCB-logo-big.jpgSponsor: Arts University College
Summary: For the artist in you, Arts University College offers a variety of courses feature artistic expressions for students from photography to costume design to makeup.
Nottingham Trent University
Sponsor: Nottingham Trent University
Summary: NTU offers students an adventurous, educational experience situated in the heart of England. Students can choose from Art and Design or Architecture and Built Environment areas of study.
University of Manchester
Sponsor: The University of Manchester
Summary: Students can enjoy an internationally recognized university with the widest arrange of subjects found in England. Students will be able to observe and immerse in British language and culture while maintaining their field of study.
University of the Arts London Study Abroad
Sponsor: University of Arts – London
Summary: From 3D Design to Fashion to Theatre, the University of the Arts-London has everything an art major could dream of.
---
France
Marist-Mod'spe Paris
Sponsor: Marist International Programs
Summary: If fashion is your passion then Marist-Mod'spe Paris is the place for you. Students will get to study fashion in the fashion capital of the world Paris, France.
---
Galapagos
Isabela Oceanographic Institute
Sponsor: Isabela Oceanographic Institute
Summary: Students can travel to the Galapagos Islands and study in 12 week semesters. They will encounter the marvelous world of aquatic wildlife.
---
Germany
Junior Year in Munich
Sponsor: Wayne State University
Summary: Students will spend a year in Germany at Ludwig Maximilians Universität München and will experience rich Germany history and culture.
Universität Osnabrück
Sponsor: University of Osnabrück
Summary: Students will enjoy 3-4 weeks of summer school Osnabrück, Germany. While in at Osnabrück students will experience and learn from the rich culture and language of Germany along with other areas of study.
---
Israel
Dance Jerusalem/Jerusalem Sound
Sponsor: The Jerusalem Academy of Music and Dance
Summary: Students will be able to study theater, dance or music at this wonderful university located in the capital of Israel.
---
Jordan
Sponsor: Ali Baba International Center
Summary: Study Arabic!
---
Spain
Travel and Education
Sponsor: Travel and Education
Summary: Students can experience the various universities of Spain while enjoying beautiful scenery. From Madrid to Barcelona, students can study a wide expanse of topics ranging from Spanish architecture to Latin American economy.
Universidad de Granada
Sponsor: University of Granada
Summary: Universidad de Granada gives students a beautiful costal climate that will make their learning both in depth and relaxing. Great for students who want to get away but still maintain their academic diligence.
---
Multi-Country
American Councils for International Education
Sponsor: American Councils
Summary: American Councils offers language-immersions centered throughout Eurasia and Southeast Europe. Research and Language Training Programs are available.
CAPA International Education
Sponsor: CAPA
Summary: Students can select from universities in London, Florence, Sydney, Madrid and Beijing. Students will be able to experience very engaged learning in political, social and cultural landscapes in the location of their studies. Customized study and Internship programs available.
Casterbridge
Description: Casterbridge Tours TravelSponsor: Casterbridge Tours
Summary: Students can choose from learning about modern cultures, history, or lives of individual figures in this affordable study abroad opportunity.
CEA Global Education
Sponsor: CEA
Summary: Experience adventure from Central America to Asia and learn through immersing yourself into the culture. Students can choose terms from a trimester to summer semesters to a full year.
CEPA Europe
Description: logoSponsor: SIU Travel
Summary: Explore Europe's most beautiful locations while enjoying great educational experiences that will help enrich students.
CIEE
Sponsor: CIEE
Summary: Explore the world and learn about its cultures. Students have the opportunity to learn about various diversities worldwide while being able to earn credits for their degrees.
Summary:
Programs can be searched by specific location, area of study, and region. GoAbroad offers access to expert advisors through the Online Advisor. Fill out a form about your interests and the team will respond within 48 hours with more information and specific programs that match your needs. Also offers volunteer abroad, intern abroad, and teach abroad.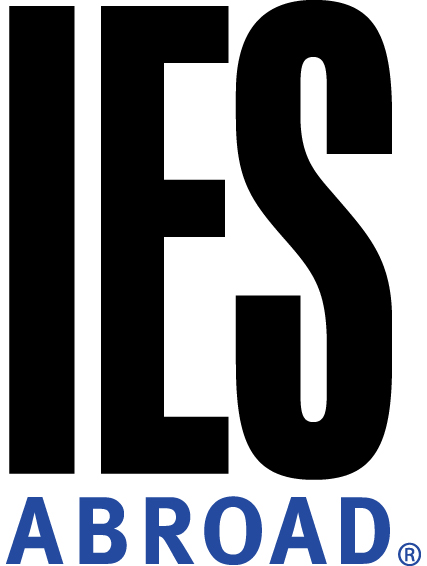 IES Abroad
Summary:
From their headquarters in Chicago to their 100 study abroad programs in 35 global locations world wide, they create authentic global education and life-affirming cultural experiences. They actively recruit students from diverse populations and provide more than $2 million in scholarships year after year.
Modern Language Studies Abroad
Sponsor: MLSA
Summary: Students can enjoy from a month to a full year of study abroad in one of four countries: Spain, Costa Rica, Italy or France. This program is for both graduate and undergraduate students.
SFS creates transformative study abroad experiences through field-based learning and research. Our educational programs explore the human and ecological dimensions of the complex environmental problems faced by our local partners, contributing to sustainable solutions in the places where we live and work. The SFS community is part of a growing network of individuals and institutions committed to environmental stewardship. Programs are in Australia, Cambodia & Vietnam, Costa Rica, Kenya, Peru, and Tanzania.
Semester at Sea
Sponsor: University of Virginia
Summary: Students can enjoy sailing on a luxury cruise liner while engaging in wonderful educational experiences around the globe. With destinations in five continents students have a wide variety of learning experiences available to them.
Spanish Studies Abroad
Sponsor: The Center for Cross-Cultural Study
Summary: This program offers students the best way of learning a foreign language, deep immersion. Students can choose to travel to Spain, Argentina, or Cuba where they will be exposed to Spanish language and culture.
---
Office of International Programs
Farrington Building, Suite 116, Huntsville, TX 77340
Phone: 936-294-4737