February 2014 From the Office for First-Year Experience Issue 2
Mark Your Calendars
Black History Month: A Celebration through Speech, Song, and Dance
Monday, February 17
7:30 p.m.
LSC Theatre
If you are interested in performing or volunteering for this event, please contact Troy Ross (tar022@shsu.edu)
The Loving Story (Film Screening)
Tuesday, February 18 from 10:30am-12:00pm
Huntsville Public Library, Community Room 1219
Grassroots Presents: Gregory Campbell, Deputy Chief Inspector of Western Field Operations, US Postal Service
Tuesday, February 18 from 5:30pm-7:00pm
Olson Auditorium, AB 4
Book Signing: Bernadette Pruitt, Author of The Other Great Migration: The Movement of Rural African Americans to Houston, 1900-1941
February 21 at 3:00pm
Austin Hall

Financial Literacy Week
February 24-27
For more information, visit the website
Learning to Lead Workshop (Center for Leadership and Service)
February 25 from 3:30pm-4:30pm
LSC 304
SHSU Undergraduate Research Symposium Informational Meeting
February 26 from 4:00pm-5:00pm
Honors College Lounge, AB4, Room 107
Questions?
We're here to help!
Drop by our office in ABIV, call (936.294.3422) or email (fye@shsu.edu)!
Working out your Finances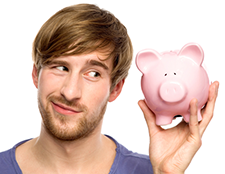 Now is the time when you should be thinking about money—where you're going to get it and how you're going to use it. There are important deadlines and events that will help you get your finances in order.
---
The Power of Study Groups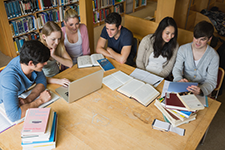 If you aren't in the habit of studying in groups, you should start! While studying alone may seem safer and easier, there are many benefits from studying in groups that you'll miss out on.
---
The 6th Week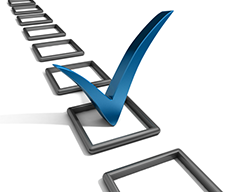 The week of February 24th is the sixth week of classes and a very important time for you to check in with your academic progress. If you're doing well in the 6th week, you will probably continue to do well. If you aren't doing so well, this your chance to pick things up before it's too late. Here are a few questions to ask yourself:
What are my grades in all of my classes? Are they the grades I expected/want?
Have I identified the appropriate resources to help me be successful in my classes? Am I using these resources?
Am I having academic or personal difficulties? Do I know where to go to help me think of solutions and am I using these resources?