Academic Interests
---
These learning communities are tied to a specific department or major, which gives you the opportunity to establish relationships with faculty and staff in your department right away, start completing your major requirements, and take part in activities related to your major.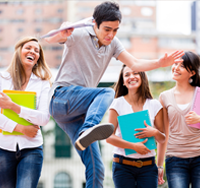 General Interests
---
Being a part of one of these general interest learning communities gives you an opportunity to explore your interests and strengths, complete core requirements with a community of your peers, and engage in activities that introduce you to all that SHSU has to offer.
Living-Learning Community
---
In a living-learning community, students live in the same residence hall, take two to three classes together each semester, and plan and participate in social events throughout the year.