"I am so thankful to have been a part of a Freshman Learning Community.
I learned a lot of study skills that really helped with the adjustment from high
school to college. On top of that I met the friends I hang out with now!"
--Madison Farrell, '15, Agricultural Business
Agricultural Sciences
The Department of Agricultural and Industrial Sciences consists of three major programs of study: Agricultural Sciences, Industrial Sciences and Technology, and Career and Technology Education.
The Agricultural Sciences Learning Community is for students from any agriculture major. It allows students to develop a community of students with similar majors and to learn skills and strategies for academic success. In addition to building a foundation for success, students in this cohort develop friendships that last throughout their time at SHSU.
"We are very proud to have facilities that serve as hands-on laboratories for learning technical skills. Not only do our students receive a first-class academic experience but they are also expected to learn by doing," Dr. Stanley Kelley, Chair, Agricultural and Industrial Sciences
Pictured right: Members of the Agricultural Sciences Cohort '12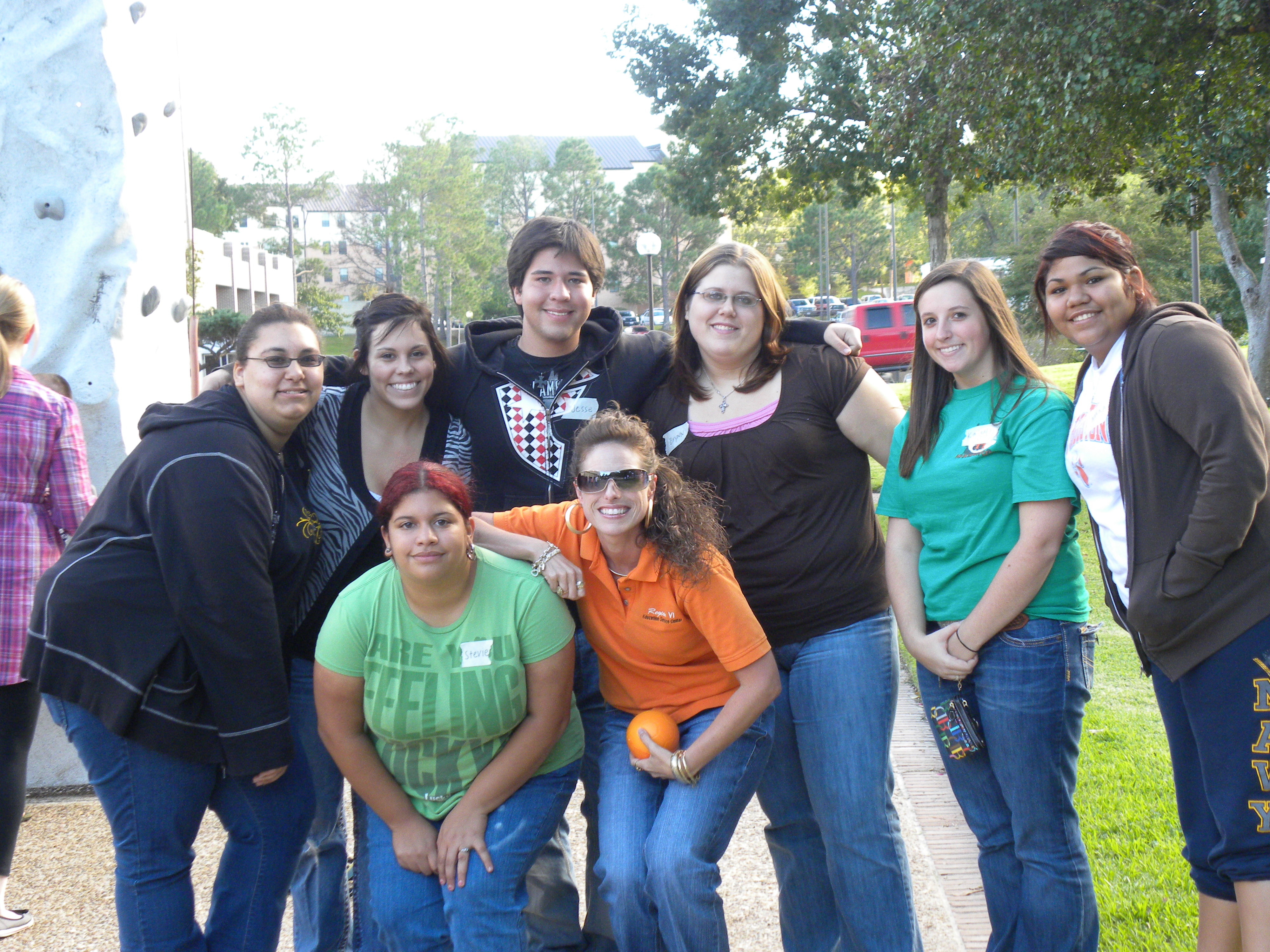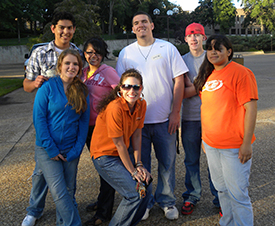 2013-2014 Courses
Fall Courses
CRN: 80072 AGRI 1319.02 and CRN: 81846 AGRI 1119.03: Animal Science and Lab
CRN: 80104 HIST 1301.03: United States History to 1876
CRN: 82439 UNIV 1301.70: Introduction to Collegiate Studies

Spring Courses
AGRI 2317: Principles of Agricultural Economics
POLS 2301: Principles of American Government - National and State
HIST 1302: United States History Since 1876
Already accepted to a Learning Community? Plan your schedule now.