Don't just Dream it. Make it happen.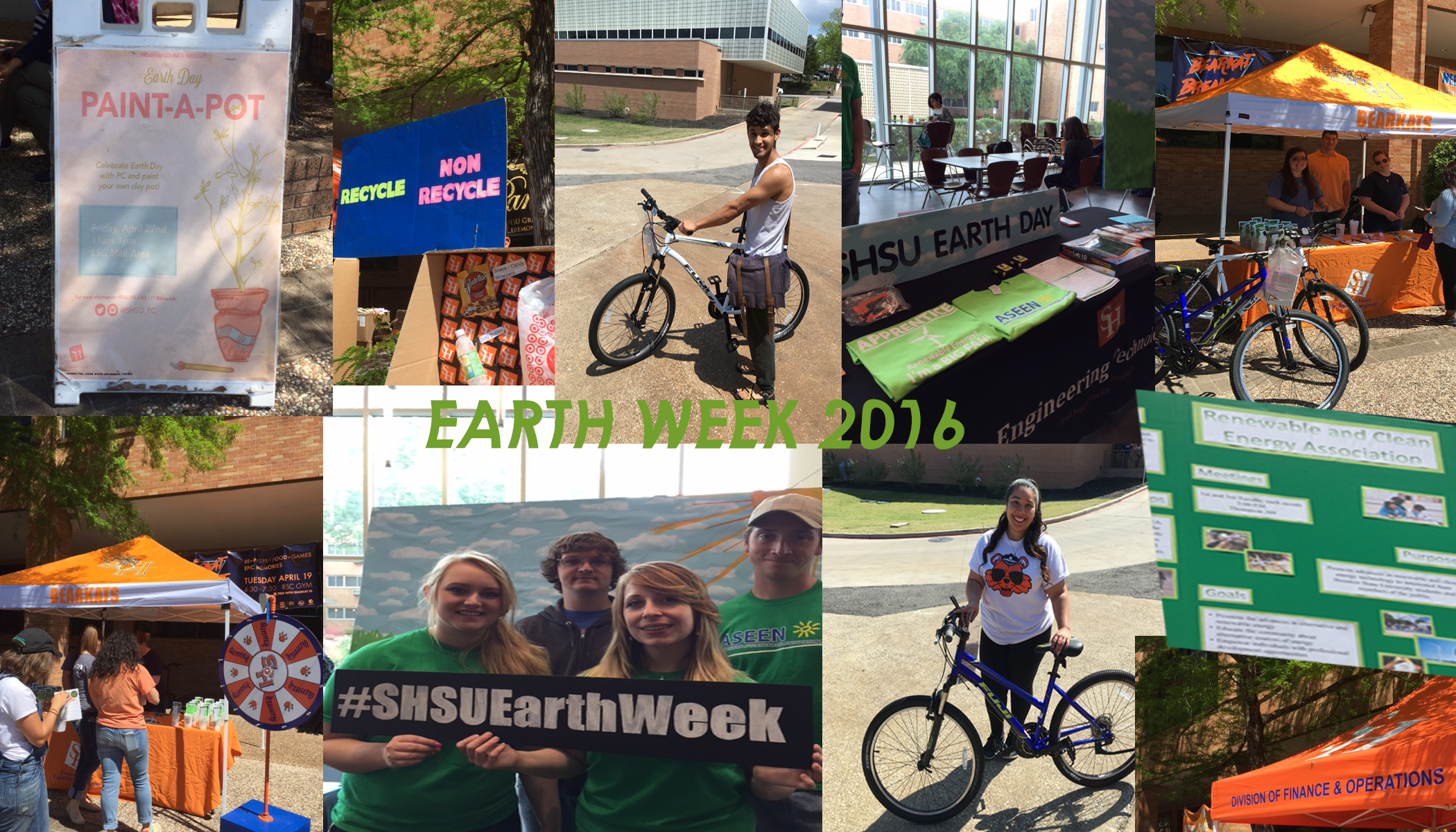 SHSU Earth Week 2016 - Recreational Sports, Facilities Management, SHSU Dining and others joined together to help make Sam Houston a more sustainable community with a variety of activities.
SHSU Students took pledges to be more resource-responsible with water, electricity, recycling, and producing less food waste. SHSU Arborist gave campus tree tours, students learned the importance of shredding and paper recycling, and solar generated power was demonstrated by the RCEA club.