Mission, Vision, and Values:
At SHSU we understand the importance of working with parents as a part of a student's support team and network. The mission of the Parent Relations Office is to partner with parents and family members of SHSU students to encourage academic achievement and personal development. We recognize that informed, involved parents contribute to student success.
The Parent Relations Office facilitates communication between the university and parents. Together with the help of the University community we are here to serve you. Whether you have a question about a specific department, student support services, deadlines, or want to know more about SHSU, the Parent Relations office is here to serve you.
Click here to join the Parents' Association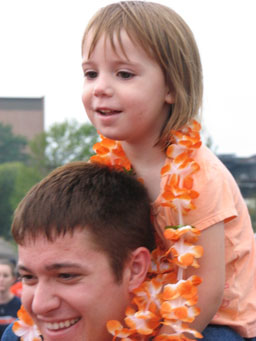 SHSU Parent & Family Newsletter
If you would like to receive our monthly email concerning items of interest such as university announcements, events, updates, and news and a newsletter containing tips for parents and families, please fill out the following form.
If you need assistance please contact:
Chelsea K. Smith, M.Ed.
Assistant Dean of Students
Parent Relations & Special Programs
Phone: 936-294-1785
Email: org_pro@shsu.edu