Resources and Information for Faculty & Staff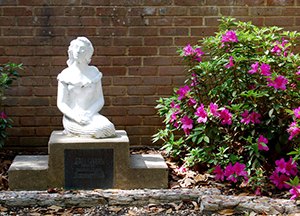 Our faculty members actively engage students through challenging and innovative coursework and discussion. In addition, they also remain active in their professions, performing research, producing scholarly and creative work, and participating in a variety of professional organizations, making an impact here on campus and beyond. Providing policies and programs to support faculty in their professional development and in balancing the needs of career and family is critical to our success.
Current Faculty
| Faculty Resources | Student Resources |
| --- | --- |
Prospective Faculty
To ensure the quality of our education and the success of our students, the recruitment and retention of outstanding faculty is a top priority for Academic Affairs. Learn More about why you should make Sam Houston your next teaching adventure.
Staff Resources
Staff Chat
Staff Chat is an exciting series of events, hosted by the Office of Academic Affairs, which are designed to facilitate communication between the Academic Affairs division and other areas across campus. Each event will feature informative presentations and discussions, as well as a luncheon.
Academic Affairs Staff Reorganization