Welcome to Sam Houston State University at University Park
University Park - Northwest Houston Campus (NHC) offers undergraduate degrees, graduate degrees, and certificate programs. This facility features the latest technological tools facilitating distance and traditional learning. NHC offers students access to an affordable and quality education, with exceptional support.
Application Deadlines:
Fall: August 1
Spring: December 1
Summer I: May 15
Summer II: June 15
Upcoming Events
Passport to Your Future
Friday, February 27.
8 a.m. - 2 p.m.
Transfer Fair
Thursday, April 16
10 - a.m. - 1 p.m. and 4 p.m. - 7 p.m.
Mardi Gras Happening in Dr. Bordelon's Content Methods Class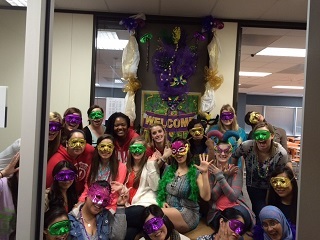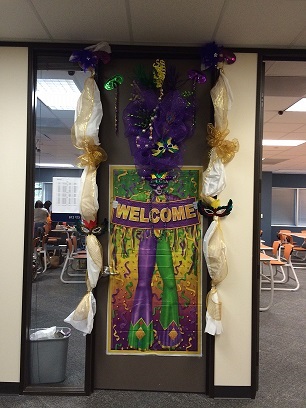 Undergraduate Advising
Dan Starr, Senior Academic Advisor

Monday - Friday
281.290.2900
(for times or an appointment)

Walk-ins welcome!
Reading and Writing Tutoring
Wally Barnes, Director, Academic Success Center at The Woodlands Center

Thursdays, 8 am - 4 pm
936.294.3680 or asc@shsu.edu for an appointment
Walk-ins welcome!