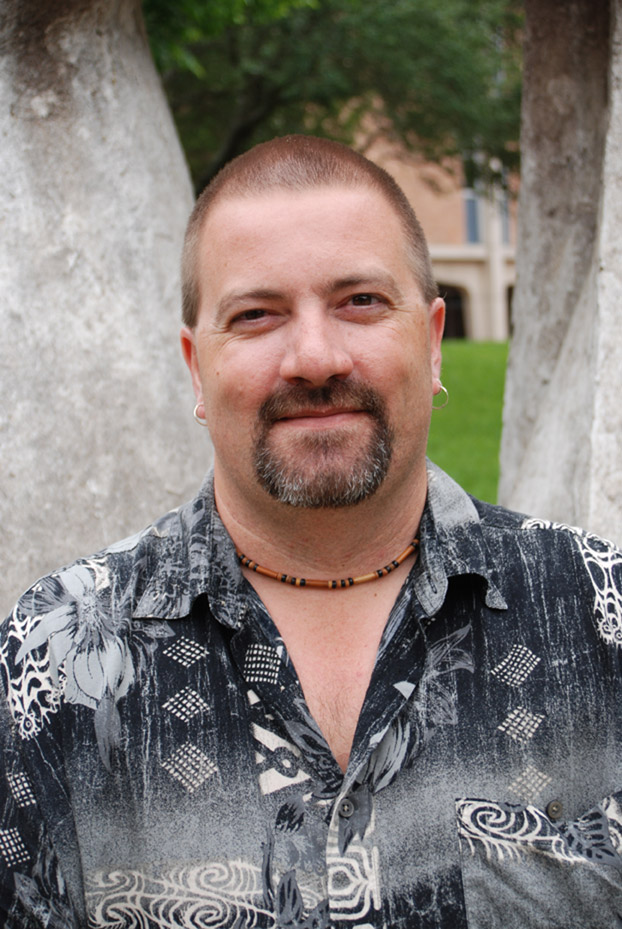 Associate Professor
Contact Information
elm008@shsu.edu
(936) 294-1331
(936) 294-3898
PAC 284-G
Vitae
Links (see below):
The Texas Repertory Theatre Company
Ensemble Theatre
Theatre Under the Stars
Northern California Ballet
Eric Marsh holds a MFA in Lighting Design from Western Illinois University and a BA in Theatre from California State University in Chico. Some of design credits include, "Oedipus Rox", "Medea", "Urinetown: The Musical" , "Titanic", "Equus", and "A Midsummer Night's Dream". Eric teaches both Lighting and Sound Courses. He has worked professional as a designer and technical director for companies all across the US, such as "Bigfork Summer Playhouse", "Shakespeare in the Park", "Court Theatre", "Summerset Theatre"and "Summer Music Theatre".
Laura Avery, D.M.A. | Craig Brossman, B.F.A. | Kevin Crouch, M.F.A. | Liz Freese, M.F.A.
Kristina S. Hanssen, M.F.A. | Greg Graham, B.F.A. | Penelope Hasekoester, M.F.A. | April Keith, M.F.A.
Malcom Nichols, B.F.A. | Victoria Lantz, Ph.D. | Eric Marsh, M.F.A.
David McTier, Ph.D. | Thomas Prior, M.F.A. | Katie Stefaniak, B.F.A.
William N. Thomas, B.F.A. | Paula Turner, B.A.
---
Department of Theatre & Musical Theatre
Box 2297, Sam Houston State University, Huntsville, TX 77341-2297
Phone: (936) 294-1329 | E-mail: theatre@shsu.edu